'Night Owl Radio' 299 ft. Cheat Codes and Leandro Da Silva
This week, Cheat Codes select their Up All Night tracks and Leandro Da Silva delivers the exclusive Guest Mix.
Night Owl Radio is available via iTunes, so get to subscribing on your iOS devices.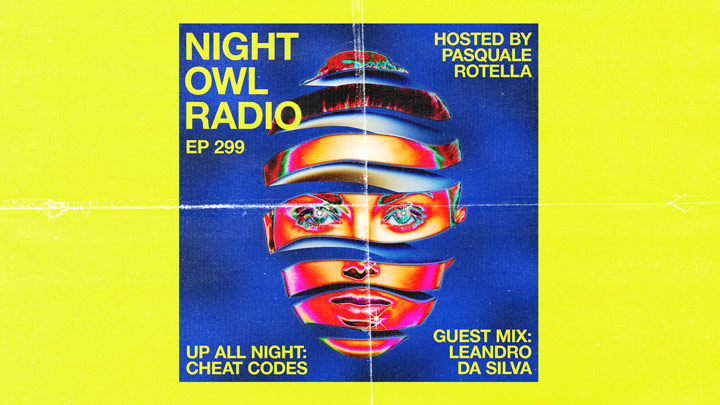 'Night Owl Radio' 299
My Nu Leng & Flava D "Ascendance"
Biscits "Drum"
ALL BLAKK "Vaina"
CID & Sage Armstrong "Smile"
LO'99 & Tough Love "Woo Dat"
Ekoboy "Hey Girl!"
Kideko & Saffron Stone "The Music"
Pierce Fulton "Kuaga" (Yotto Remix)
Pierce Fulton "Nest to the Back"
Eynka "Shadow Dance"
PRAANA "Oracle"
Sultan + Shepard "Salta"
Kyle Watson "Where's My Snare"
AKA AKA "Habibi"
Tim Cullen "Take This"
San Pacho "Give It Up"
OOTORO "Just Like"
Weska "Meru"
Cheat Codes – Up All Night
Cheat Codes x Bryve Vine "Stay" (Blinkie Remix)
Cheat Codes "On My Life" (Riggi & Piros Remix)
Cheat Codes "Lean on Me"
Leandro Da Silva Guest Mix
Subscribe to the Insomniac Events YouTube channel now.
Follow Cheat Codes on Facebook | Twitter | SoundCloud
Follow Leandro Da Silva on Facebook | Twitter | SoundCloud
---
Share
---
Tags
---
You might also like