'Night Owl Radio' 256 ft. Alyx Ander and Thomas Newson
This week, Alyx Ander selects his Up All Night tracks and Thomas Newson delivers the 30 minute Guest Mix.
Night Owl Radio is available via iTunes, so get to subscribing on your iOS devices.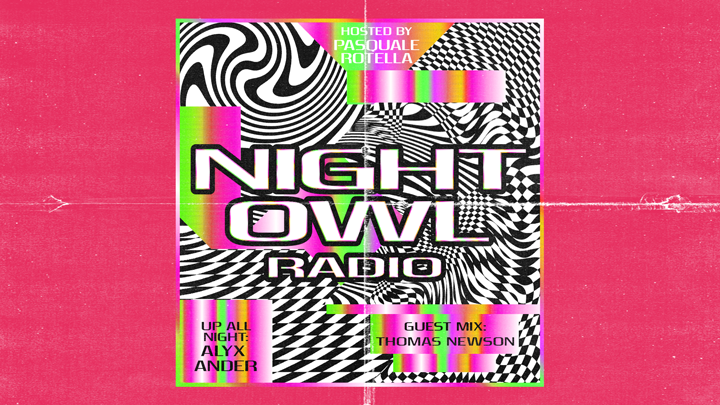 'Night Owl Radio' 256 Track List

Yotto "Another Riff for the Good Times"
Tommy Farrow "Can't Explain"
B.A.X. "Nightingale"
OAI & Floa "Saw District"
Anton Make "ilfat"
Lane 8 & Kidnap "Matcha Mistake"
Tommy Farrow "Let's Just"
Le Youth "Demure"
Zucchi "Tururim"
Tinlicker "Sleepwalker"
Mat.Joe, Kevin Knapp, Maximono "Drummer Loco"
Flashmob ft. Liz Hill "Yes You Can"
E.R.N.E.S.T.O "Feels"
Dave202 "Colossus"
HI-LO "Zeus"
Black V Neck & E.R.N.E.S.T.O "I Push" (Datatab Remix)

Alyx Ander - Up All Night

Jackson Wang "100 Ways" (MK Remix)
Alyx Ander "Can't You See"
Hot Since 82 ft. Liz Cass "Eye of the Storm"

Thomas Newson Guest Mix
Subscribe to the Insomniac Events YouTube channel now.
Follow Alyx Ander on Facebook | Twitter | SoundCloud
Follow Thomas Newson on Facebook | Twitter | SoundCloud
---
Share
---
Tags