'Night Owl Radio 217' ft. Jack Beats and HARD Day of the Dead 2019 Mini-Mix
This week, Jack Beats select their Up All Night tracks, and we have a 30-minute HARD Day of the Dead mini-mix.
Night Owl Radio is available via iTunes, so get to subscribing on your iOS devices.
Day of the Dead 2019 tickets are available now.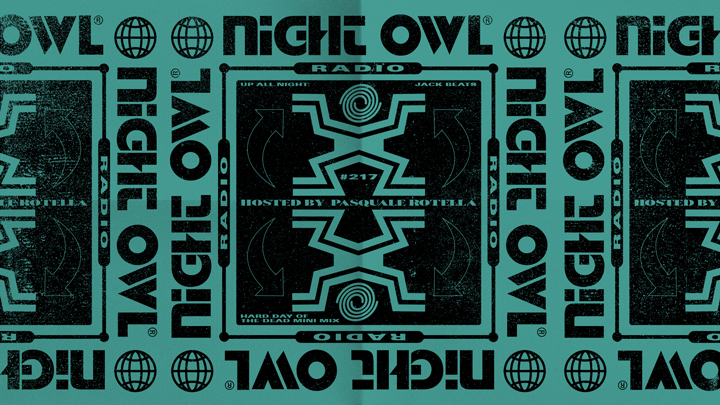 'Night Owl Radio 217' Track List

Zero B "Lock Up" (Shadow Child & Rebuke Remix)
Pryda "Exchange Finale"
Dekkai "Cordelia"
Dan McKie "The Punisher" (Bushwacka! Remix)
Left/Right & Isenberg "Hyper"
Rodg "9th Ave"
Denis Sulta "Matthew Keeps Me Pirrie"
Haus On Fire "Insane Love"
Tom B. "Someday" (Raumakustik Extended Remix)
Dom Dolla "San Frandisco"
Isenberg & Left/Right "Mind"
Wongo "Caught Up" (SODF Remix)

Jack Beats - Up All Night
Jack Beats "Catch the Spirit"
Xpansions "Move Your Body" (Elevation) (Shadow Child Remix)
MJ Cole "Sincere"

Kidnap "Sea Breeze"
Pryda "Beginnings"
Dusky "Cedar"

HARD Day of the Dead Mini-Mix

Eon "Spice"
Day of the Dead 2019 takes place Saturday, November 2, at Los Angeles State Historic Park in Downtown Los Angeles. Tickets are on sale now. This is a 21+ event. For more information, visit the official website.
Follow Jack Beats on Facebook | Twitter | SoundCloud
Follow HARD on Facebook | Twitter | Instagram | Spotify | SoundCloud
---
Share
---
Tags
---
You might also like