'Night Owl Radio' 169 ft. Dreamstate SoCal 2018 Mega-Mix
Around this time next week, we will be flooding our senses with as much trance as possible. Dreamstate SoCal is returning to NOS Events Center for another double dose of nonstop euphoria-soaked, psychedelic-dipped, tech-driven, and every other blend of trance being brought to you all weekend long. As a little warmup before the proceedings start snowballing into utter bliss, Pasquale is here to get his listeners amped for the two-day festival with a special mega-mix. In this two-hour episode, he's pulled only the biggest and best selections from the artists filling out the super-stacked bill. Take a trip with him and hear what's in store when it's time to take off for another heart-fluttering Dreamstate journey.
Night Owl Radio is available via iTunes, so get to subscribing on your iOS devices.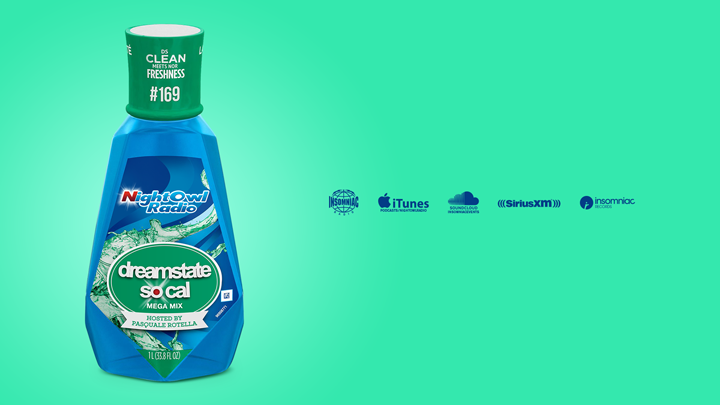 'Night Owl Radio' 169 Track List

Solar Stone "Seven Cities" (Original Atlantis Mix)
Paul van Dyk, Chris Montana, Chris Bekker "Berlinition" (PvD Club Mix)
Warrior "Warrior" (Mark Sherry Remix)
Cold Blue "The Clash"
Robert Nickson "Heliopause"
Ace Ventura & Astrix "Pranava"
Simon Patterson "Spike"
Ben Nicky "Red Alert"
Allen Watts & Talla 2XLC "Equinox"
Darren Porter "Deep Blue"
Waio "How to Psytrance"
Bryan Kearney & Christina Novelli "By My Side"
Will Rees "Blurred"
Ace Ventura & Symbolic "Prime Time"
Alex Di Stefano "Split"
Arkham Knights "Knightfall"
Gareth Emery "Sansa"
Art of Trance "Madagascar" (Ferry Corsten Remix)
Giuseppe Ottaviani "Till the Sunrise"
Markus Schulz & JES "Calling for Love"
Cosmic Gate "am2pm"
Estiva "Bloom"
Hilight Tribe "Free Tibet" (Vini Vici Remix)
Liquid Soul "Wake Up"
System F "Out of the Blue 2010"



Dreamstate SoCal 2018 takes place Thanksgiving weekend—Friday, November 23, and Saturday, November 24—at NOS Events Center in San Bernardino, CA. Two-day tickets go on sale Thursday, August 23, at noon PT. For more information, visit the official website.
Follow Dreamstate on Facebook | Twitter | Instagram
---
Share
---
Tags
---
You might also like