'Night Owl Radio' 166 ft. Day of the Dead 2018 Mega-Mix
Even though everyone is currently decked out in the craziest costumes for the Halloween celebration, that doesn't mean you shouldn't keep the holiday's supernatural cousin in the back of your mind. As soon as those outfits get hung up in your closet, it's going to be time to hit the scenic skyline of Downtown Los Angeles for the resurrection of Day of the Dead. On Saturday, HARD returns to L.A. Historic Park for a one-day festival that will straddle the line between legit electronic acts and live performances.
In the lead-up to the valiant return of DotD, Pasquale gets his listeners hyped for next week through a special two-hour mega-mix that sees him running through the dopest jams and sickest songs from the eclectic list of artists who will be guiding the dancefloor on a spiritual journey.
Night Owl Radio is available via iTunes, so get to subscribing on your iOS devices.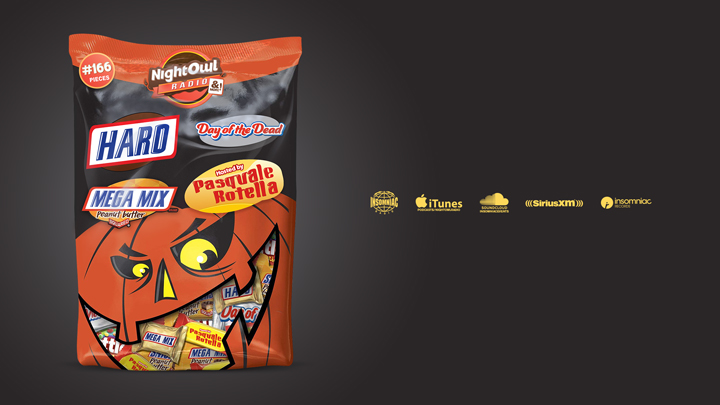 Night Owl Radio 166 Track List

Justice "D.A.N.C.E"
Shiba San "Back to Funk"
Jack Beats "Body Work"
OMNOM & Zendlo "Methane"
Shiba San "Look Back"
Dateless "Rumors"
Shiba San "Moskito"
Dateless "Work That Shit"
RYBO "By Myself"
OMNOM & Lucati ft. Fatt Mox "Goin' Dumb"
Shiba San "Hard Day"
Lubelski "I Want Acid"
Walker & Royce ft. Dances With White Girls "Love and Marriage" (Franklyn Watts Remix)
Big Wild ft. iDA HAWK "Invincible" (J.Phlip Remix)
Franklyn Watts & Lucati "Bailemos"
Shiba San "Burn Like Fire"
Dateless "Funk It Up"
Franklyn Watts "DAN$E"
Lubelski "The Counting Game"
Rodriguez Jr. "Baobab"
Anabel Englund & RYBO "Call U Rite Back"
Die Antwoord "Fat Faded Fuck Face"
Jack Beats "Coupe De Ville"
Jack Beats & Taiki Nulight "Mendo"
Knife Party & Pegboard Nerds "Harpoon"
Knife Party "Red Dawn"
Jack Beats & DJ Zinc ft. MC GQ "Raise It Up"
Justice "Genesis"
Justice vs Simian "We Are Your Friends"
KRANE & DNMO "Sakura"
Kill Paris ft. Nevve & Monstre "Junkie" (DNMO Remix)
Day of the Dead 2018 takes place Saturday, November 3, at Los Angeles State Historic Park in Downtown Los Angeles. Tickets are on sale now. For more information, visit the official website.
Follow HARD on Facebook | Twitter | Instagram | SoundCloud
---
Share
---
Tags
---
You might also like