'Night Owl Radio' 164 ft. Loud Luxury and Seven Lions
Upcoming Event
Every week, Pasquale searches high and low for the types of beats that'll make you want to shake it till you break it. On the latest episode, he definitely doesn't let us down in that department, as he rinses through a bunch of quality cuts meant to set your weekend off with a big bang. And the party doesn't stop once he's done, because our two guests also know how to blow the lid off your Friday night.
Loud Luxury is a Canadian duo specializing in infectious house carrying a solid crossover appeal. They tore up the charts with "Body," a punchy, pop-infused single that officially put them on the map. The boys are about to spoil us with a booming set at Academy LA this Saturday—but first, Loud Luxury kicks us down with three solid selections for the Up All Night segment.
Holding it down on the guest mix side of the show is Seven Lions, an artist known to be a master of emotions and melodies. His signature concoction of lush and hybridized bass has been a high point at many of our festivals over the years. He's currently taking people to feelings central while on the road for The Journey 2 tour, with a SoCal stop scheduled later this month at Escape: Psycho Circus. Despite the hectic calendar, Seven Lions managed to squeeze in some time to throw together a killer 30-minute mix to get you ready for that excursion.
Night Owl Radio is available via iTunes, so get to subscribing on your iOS devices.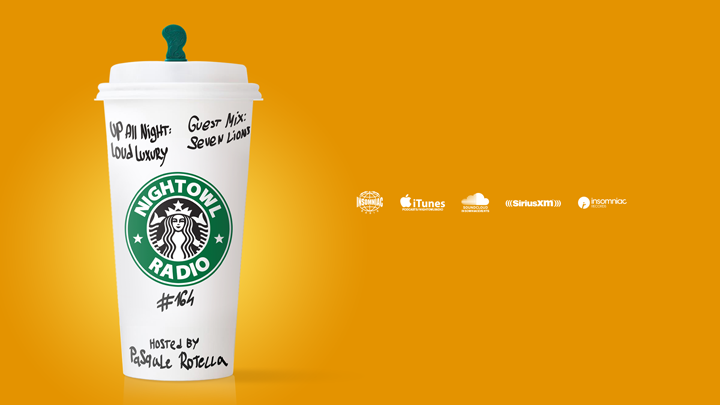 Track List

Tchami "Aurra"
Redlight "Get Wavey"
Basement Jaxx "Bingo Bango" (Tom Staar & Kryder Remix)
OMNOM & Zendlo "Methane"
Syskey "NRG"
Sinden & Petey Clicks ft. Dances With White Girls "Church"
Wax Motif ft. Dances With White Girls "Bunda"
Steff Da Campo "Deeper Love"
Damien N-Drix "Kobeba"
Stefano Iezzi "People Get Ready"
Honey & Badger "Belga"
MOGUAI "Tetra"
Dombresky "Futurmastic"
AC Slater & Bijou "Louis V"
ID "Little Bee"
Thomas Newson "The Worker"

Loud Luxury – Up All Night
Illyus & Barrientos "So Serious"
Loud Luxury ft. brando "Body"
Gorgon City "Motorola"

Jack Beats ft. MC GQ "Raise It Up"
Botnek "Wiggle"
Tony Romera "Left"

Seven Lions Guest Mix

Brainbug "Nightmare" (Sinister Strings Remix)
Follow Loud Luxury on Facebook | Twitter | SoundCloud
Follow Seven Lions on Facebook | Twitter | SoundCloud
---
Share
---
Tags
---
You might also like