'Night Owl Radio' 120 ft. Countdown NYE 2017 Mega-Mix
There are only a few weeks left until it is time to close the book on all the craziness (both good and bad) that never left room for a dull moment in 2017. Countdown is the place where we plan to send the year off in style, as we prepare to leave it all on the dancefloor—like we always set out to do. In this week's episode, Pasquale looks ahead to the two-day extravaganza by serving up a mega-mix that pays close attention to the artists on the lineup.
In the span of two hours, he rips through 52 cuts, each of which are meant to bring on a rush of endorphins. There's a high probability that a few of these tracks will get rinsed when the countdown commences, but the only sure way to know which ones is if you're right there when it happens.
Countdown NYE 2017 is an 18+ event taking place Saturday, December 30, and Sunday, December 31, at the NOS Events Center in San Bernardino, CA. Tickets are on sale now. For more information, visit the official website.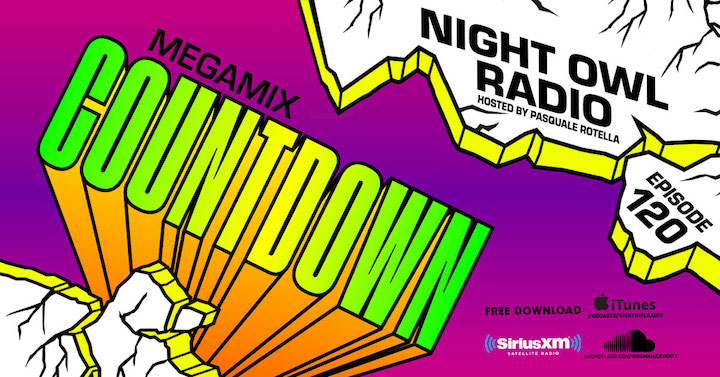 Track List:
The Chainsmokers ft. Daya "Don't Let Me Down" (W&W Remix)
Parker ft. Lost Boy "Wild"
Childish Gambino "Redbone" (DJ Mustard Remix)
Getter "Inhalant Abuse" (Half Empty Remix)
Chee ft. Noclu "Get Hot" (G Jones Remix)
Ivy Lab "Magikess"
Jauz ft. GG Magree "Ghost"
Bleep Bloop "The Fifth Pupil"
GG Magree "One by One"
Yellow Claw ft. STORi "Both of Us"
Diplo ft. MØ "Get It Right"
Jai Wolf ft. MNDR "Like It's Over"
Wilkinson x Dimension "Rush"
Emperor "Vertexes"
Eliminate & MineSweepa "Hotel Trash"
Tsuruda "Punjabi Slang"
GTA & What so Not ft. Tunji Ige "Feel It"
Wongo ft. San Mei "Paradise"
Lorde "Homemade Dynamite" (Devault Remix)
ETC!ETC! "Fyer"
Joyryde "Hot Drum"
Mercer ft. Ron Carroll "Satisfy"
Galantis & Throttle "Tell Me You Love Me"
Born Dirty "Static"
Shiba San "Up & Down"
Habstrakt & Jace Mek "I Wanna"
Destructo ft. E-40 & Too $hort "All Nite" (Noise Frenzy Remix)
Virtual Self "Ghost Voices"
Porter Robinson "Language"
Dombresky & Samaran "Call 909"
Apashe ft. RIOT "Fire Inside" (Ganja White Night Remix)
BROHUG "Boogieman"
deadmau5 "Ghosts N Stuff" (Hard Intro Version)
Borgore ft. Bella Thorne "Salad Dressing"
Boy Kid Cloud ft. P0gman "Doo Doo"
Infekt "Prismalorg"
Datsik & 1000volts (Redman & Jayceeoh) "Monster"
What so Not ft. Daniel Johns "Be Ok Again"
Melvv ft. Two Feet "Not Me"
Conrank ft. Killa Kela "Set It Off"
TWO OWLS & KLAXX ft. Blake Rose "Daylight"
J Balvin & Willy William ft. Beyoncé "Mi Gente" (4B Remix)
MONXX & Chibs "Creamo"
Flosstradamus & Mayhem ft. Waka Flocka Flame "Back Again"
FuntCase ft. Merky Ace "4 Barz of Fury"
Noisia "Tommy's Theme" (Noisia's 'Outer Edges' Remix)
Kai Wachi "Kismet"
Slander ft. Eric Leva "Superhuman" (Spag Heddy Remix)
Alison Wonderland "Happy Place"
Flux Pavilion ft. Two-9 "Stain"
Kayoh "Flex"
Zeds Dead & Illenium "Where the Wild Things Are"
---
Share
---
Tags
---
You might also like