Metronome #157: Eli Brown
Insomniac's Metronome series features mixes from some of today's fastest-rising electronic stars, as well as championed legends. It takes listeners deep across a wide range of genres, movements, cultures, producers, artists and sounds that make up the diverse world of electronic music.
Bristol's Eli Brown has had a banner couple of years. As every article about him will state, after a long stint in the drum & bass scene, Brown organically shifted over to the four-on-the-floor world roughly around 2016. And to say the transition has been a success would be an understatement. Since the very start of this new venture, Brown has been taking off like a rocket. Earning a slot on Skream's Of Unsound Mind label for his first release, he's gone on to work with Toolroom and VIVa MUSiC. With solid support from other artists across the scene—not to mention, fans around the world—things are only moving up.
Breakout tracks like "Acid Test" have been pushed by the likes of Monki and Annie Mac, as well as institutions such as Rinse FM. And his continued stream of tunes, such as "Tech This Out" and "Got the Power," has been championed for their own unique perspective and sound.
Currently on the road at this very moment, Eli Brown has toured seemingly nonstop from the get-go, as well. Obviously, there are a lot of UK gigs in the mix, but also big and small shows around the globe. A self-described workaholic in the studio, he's equally busy outside of it, as evidenced by his present lineup of shows. And yet today, he's found time to drop a Metronome mix on us. It'll be a wild ride through house and techno that is as dense, unique, and as catchy as Brown's own tracks.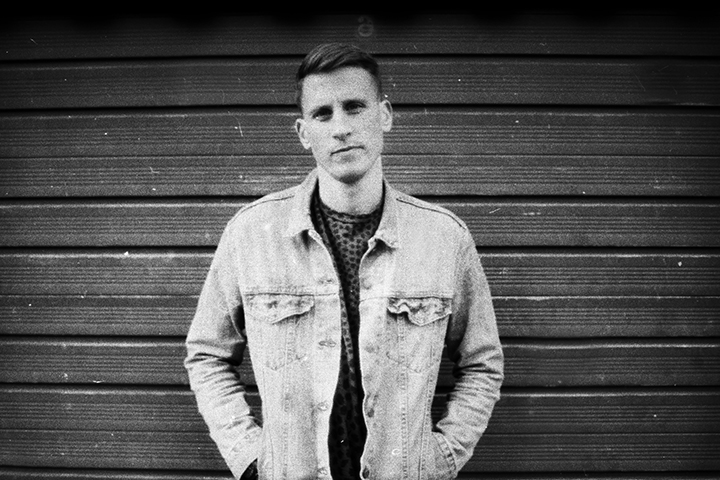 How was your epic Halloween show in Gran Canaria?
Amazing. It was my first time playing in Gran Canaria, and I didn't know what to expect, to be honest. Typically, it's viewed as a holiday destination for English people, so I kind of expected it to be a bit quiet, considering it's out of holiday season—but boy, was I wrong. One of the most up-for-it crowds I've ever played to—Spanish people know how to have a good time, and don't I know it. I skipped bed and ended up going straight to the airport after the gig, in a world of pain!
It looks like you've been throwing a couple of new tracks in the mix lately. Any details you can give us about those?
I like to play a lot of my own material when I DJ, so it was only right to represent some new stuff in the mix. "Touch Me," my new collab with Mason Maynard, is an absolute banger and has been killing it my sets; I just found out today that it's gone #1 on Beatport, so I had to include it. Also, look out for my collab with vocalist Solo Tamas, whom I worked with previously on my track "Misbehave." This one's called "Lucky," which is out next week on Moon Harbour, and it's another that has featured in my sets heavily over the summer.
What's the response been to "Freak You Right" so far?
Really good—Lee and I get on really well, and he's been a big supporter of mine, so to work with him in the studio has been a great experience. People seem to like the nod to '90s R&B samples, and I think the collab showcases our styles: Lee's more soulful vibes and my more dancefloor sound.
You seem to have a unique style and sound when it comes to house and techno. Where do you think that comes from?
I'd like to think I do things slightly different. It's not always to everyone's taste, but that's ok… to be unique, you can't always please everyone. I think having a background in other genres of music has definitely helped me carve a bit of a niche with darker, more high-energy sound.
If your Virus is the piece of hardware you have a lot of appreciation for, what's a go-to piece of software in the studio?
A lot my time is spent looking for samples to give my music identity, so plugins, synths, etc. aren't necessarily at the core of what I do. However, if I had to pick one bit of hardware/software, I'd probably go for Sylenth. It's a synth I love and features in most of my records; the bass sounds are so phat and warm, and you can definitely get that warm Moog sound out of it.
When you hear tracks in this sphere, what really grabs you first?
I find there is a lot of middle-of-the-road tech house out there. Stuff that grabs me tends to have something unique or instantly identifiable—whether it's a sample, vocal, or groove—but something makes it stick in my mind. I guess that's the hard part and something I'm always striving to achieve.
You've been navigating the house and techno world for only a handful of years. Is there any trajectory you see for yourself, or are you letting the momentum take you wherever it may lead?
Definitely letting things follow a natural path. I find the minute you put too much thought in to it, you can quite easily lose the vibe that originally made you successful. That said, I am continually trying to push my music forward and look for new areas of inspiration. Who knows where that might take me.
Anything else you'd like to mention or plug?
I'd just like to say a big thank you to Insomniac for supporting me and everyone out there buying my records, coming to my shows—the support has been amazing.
Eli Brown 'Metronome' Mix Track List

Tiga & the Martinez Brothers "Blessed"
Iglesias "Where's My Snare"
Mason Collective "Buss It"
Eli Brown "What Ever"
Paul Woolford "Story of My Life"
Rich NXT "Ashame"
Dateless "Shoes on Please" (Bontan Remix)
Eskuche "Activator"
Jansons "Picture This"
Eli Brown & Solo Tamas "Lucky"
Eli Brown & Mason Maynard "Touch Me"
Eli Brown & Lee Foss "Freak You Right"
Chus & Cebalios "Santanera"
Leftwing & Kody "You Know"
Andrew Miller "Godfather Dance"
Rafa Barrios "Flip Flop"
Andrea Oliva "Upside Down"
Joseph Edmund "The Pressure"
Follow Eli Brown on Facebook | Twitter | SoundCloud
---
Share
---
Tags
---
You might also like