Metronome #136: Max Chapman
Insomniac's Metronome series features mixes from some of today's fastest-rising electronic stars, as well as championed legends. It takes listeners deep across a wide range of genres, movements, cultures, producers, artists and sounds that make up the diverse world of electronic music.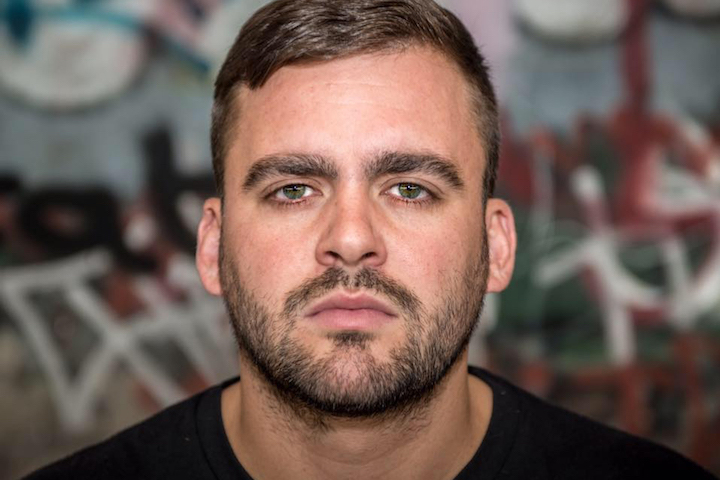 Back in 2011, Max Chapman burst onto the underground house scene. Now, in 2017, the 29-year-old UK-based artist has established himself as one to watch, with quality releases on Lee Foss and Jamie Jones' Hot Creations, Green Velvet's Relief, and Glasgow Underground, as well as his own signature label, Resonance.
This weekend, Chapman will be in Southern California at Gorgon City's two-day takeover at Exchange LA, featuring like-minded DJs Will Clarke, Lauren Lane, and CamelPhat.
Since he's in town, we thought it was the perfect time to check in and get him to make us a mix. "It's a snapshot of the kind of music I'm playing out and the groove I'm feeling at the moment," he told Insomniac.
Stream our exclusive Metronome mix below, including standout selections from the aforementioned Max Chapman, Luca Donzelli, Mirco Caruso, and more.
How did the opportunity arise for you to join Gorgon City on their North American tour?
They actually asked me to join them—they booked me for one, then two, and now I'm doing quite a few shows with the guys. We get on really well, so it's always fun to join them at these shows.
Why do you think the two of you are a good fit in the same night?
Musically, we're quite different, so on paper, it might seem an odd choice to have me on the lineup, but I think it's having that variety of music on the bill that makes it work for us. It makes a nice change to play a show that has a variety of genres, rather than a solid eight hours of tech house.
What can fans expect from your upcoming set at Exchange LA?
Plenty of energy, but I won't be making things too tough—plenty of rolling basslines and a few vocals to brighten things up.
How does Essex inspire your work in the studio?
Haha, well, I tend to look elsewhere for inspiration; luckily I'm on the road a lot, so there's plenty of places to do that.
What's your favorite place to hang out when you're home?
Definitely my studio—it's basically my second home.
Top track of 2017 so far?
Probably Leon & Shaf Huse "Renegade 2017." There's something about that vocal that just hits the spot every time.
What's the best part about being on established labels like Hot Creations and Relief?
I guess the industry recognition. It's every producer's goal to be working with these labels because they're so well respected.
Who's an up-and-coming producer to look out for?
Gotta be my man George Smeddles. He's got such a unique style.
Who are you most looking forward to seeing at the show?
Everyone. I'm good mates with both Gorgon City and CamelPhat, so it'll be a great night hanging out with them all, I'm sure.
What's next for you?
I've got an EP forthcoming on Kaluki in December, a remix of Steve Lawler & Darius Syrossian at the end of November, plenty of shows lined up… It's all pretty exciting right now!
Max Chapman Metronome Mix Track List:

Chus & Cellabos "Da Da Dam" (Mirco Caruso Remix)
Max Chapman "It's Alright"
Leon, Shaf Huse "Renegade 2017"
Max Chapman "Freekwancee"
Davina Moss "Something Different" (Luca Donzelli Remix)
Darius Syrossian, Steve Lawler "Back to the Future" (Max Chapman Remix)
Alvaro AM "Rhythm Breaker"
Flashmob "Drop the Bass" (Max Chapman Remix)
DJOKO "Street Games" (Truth Be Told Remix)
The Bucketheads "The Bomb" (Max Chapman, George Smeddles Edit)
Mark Jenkyns ft. Mizbee "Sirens"
Max Chapman "Work That Body"
Follow Max Chapman on Facebook | Twitter | SoundCloud
---
Share
---
Tags
---
You might also like