Melé Goes Straight to the Heart of the Dancefloor on His EDC Mexico 2018 Mix
When Melé steps to the decks, it's all about the groove.
Forget about micro-genres and niche scenes—this Liverpool-born DJ/producer cuts through the crap and goes straight to the heart of the dancefloor with down and dirty low-end theory and lethally funky basslines.
Blending house, techno and Brazilain bump, Melé says his signature sound all comes down to the beat. 
"I've always just been drawn to music with good percussion," he explained in an exclusive Insomniac interview. "I was a hip-hop guy, so all my favorite hip-hop records were the ones with the interesting drums. Later on, when I started DJing, I discovered music from Masters at Work, Danny Tenaglia, and other artists like that, and got into the more tribal sounds."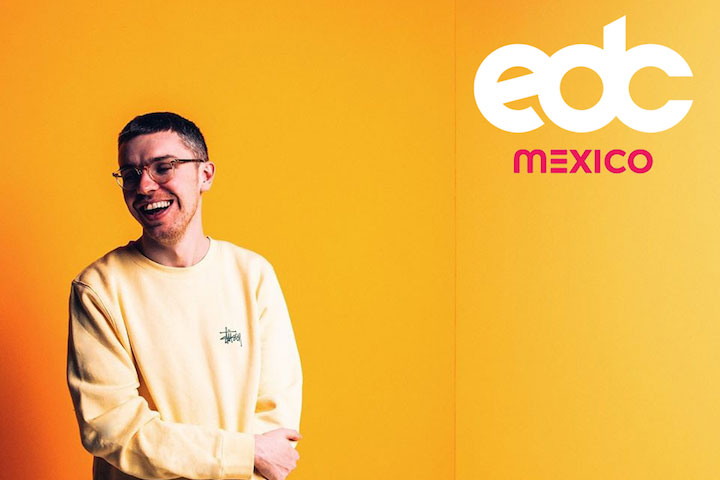 Melé's set at EDC Mexico will be his first time hitting the decks in Mexico City, and the DJ is amped for the opportunity.
"I've never played in Mexico before, so I'm extra excited for EDC," he enthused. "I'm not sure what to expect, which is great. It's a whole new experience for me, so I can't wait to play for you guys."
A spin through Melé's exclusive EDC Mexico mix finds the DJ true to his word, blending an infectious collection of deep dance tracks that venture through sweaty Chicago after-hours parties all the way to the favela funk happenings of Rio, Brazil.
Melé says that if you can vibe to the mix, you will definitely be picking up what he plans to throw down this weekend.
"It will be pretty similar," he revealed when asked how his EDC Mexico set will compare to this mix. "I like to play all different styles of house and techno to keep it fun and interesting. I like to play a lot of my own edits, too."
Melé keeps it simple when revealing his plans for 2018, boiling it down to touring around the world, becoming "a better producer," and "working with different sounds, musicians, and vocalists."
Fans should keep an ear out for Melé's Tribal Trax EP, which is coming out "very soon" on DJ Haus' Unknown to the Unknown label. He's also wrapping up a special DJ compilation, due out this summer, and will hopefully be back over to America for a tour in the spring.
Anyone hoping to catch up with Melé at EDC Mexico will most definitely be able to find him as one particular DJ mans the decks: "Paul Woolford," he revealed, when pressed about the act on the EDC Mexico bill he's most amped to check out. "I've never seen him DJ live before, so I'm very excited about that."
EDC Mexico 2018 takes place Saturday, February 24, and Sunday, February 25, at Autódromo Hermanos Rodríguez in Mexico City. Tickets are on sale now. For more information, visit the official website.
Melé's EDC Mexico 2018 Mix Track List:

Matrix "Get Out" (Kerri Chandler Remix)
Dario Rosa "No Ede"
Hardrive "Work This, Like This"
Kevin Aviance "Rhythm Is My Bitch" (Drum Dub)
Argy "The Numbers"
R.A.W "Asuca" (Luke Solomon's Body Edit)
Amp Fiddler "So Sweet" (Fiddler Funk-Dub)
Michel Cleis "Litoral"
Crackboy "Back to the Future"
Melé "Moog Beat"
Follow Melé on Facebook | Twitter | SoundCloud
Follow EDC Mexico on Facebook | Twitter | Instagram
---
Share
---
Tags
---
You might also like