Kill the Noise Turns Up and Tears Down Walls on EDC Mexico 2018 Mix
Time for "Recess" is over—Kill the Noise means business.
The Rochester, New York, native blew up the spot in 2014 with "Recess," a collaboration with Skrillex, Passion Pit's Michael Angelakos, and Fatman Scoop. Serving as the title track of Skrillex's first studio album, it was an auspicious debut of KTN's sonic prowess to many new fans and followers.
The track, however, was far from Kill the Noise's first foray into making tracks. Known to his mom as Jacob Stanczak, KTN has been banging the box for more than a decade (originally under the moniker Ewun, bringing together a vast set of influences, ranging from the original Blade Runner to beat-making pioneers including Nine Inch Nails and Aphex Twin.
Kill the Noise was also among the EDM artists tapped by nu-metal heroes Korn for the band's ambitious 2011 album, The Path to Totality, teaming up with Skrillex for the track "Narcissistic Cannibal." Korn would go on to recruit KTN for a performance of the tune on Jimmy Kimmel Live!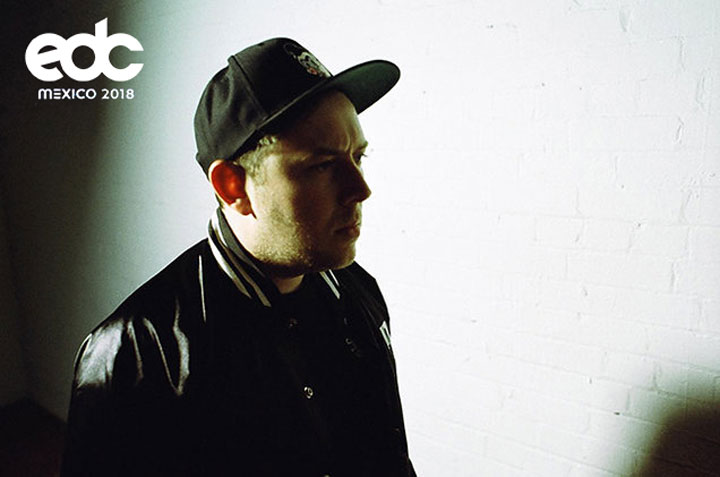 Kill the Noise is set to hit the decks over the weekend of February 24–25 for EDC Mexico, bringing his bombastic, body-moving beats for the rave nation south of the border.
"I did play there a while back, but it's been many years, so I'm very excited to be there for EDC Mexico," Kill the Noise raved in a recent interview. "The crowd was amazing. At the time, bass music was a relatively new thing, I think, for many people, so I am really interested to see how it's grown in Mexico since."
Fans heading to EDC Mexico can get a taste of what to expect from Kill the Noise with this kinetic new mix, blending his own productions (including the notorious 2015 hit "I Do Coke") with tracks from the likes of Zomboy, DJ Snake, Virtual Riot, and a well-timed drop of Lil Uzi Vert's massive "XO Tour Llif3."
"This mix really shows what I'm into at the moment. So much of my style has evolved over the past year," Kill the Noise revealed. "Lately, I've been excited about writing and playing more on the melodic side, and also excited about so many up-and-coming artists that are making lots of really interesting styles of bass music. We've ended up in a really cool place over the past year, where people aren't afraid to take risks and try 'weird' things."
The producer mentions "Don't Give Up on Me," a new track with Illenium and Mako, as something he's really excited about, along with the many festivals and events he's set to bless over the coming year.
As for EDC Mexico, Kill the Noise was quick to point out which fellow artist on the bill he's most amped to check out live.
"I really am excited to see Above & Beyond," KTN revealed. "I toured with Seven Lions last year, and it really opened my ears and eyes to the trance universe. There's quite a bit of stuff out there that wasn't on my radar until I started hanging with more artists that have a similar musical sensibility [to mine] but also are into stuff that's different from what I normally listen to. I think it's easy to get stuck in a loop as a musician, where you and your peers all kinda listen and make a similar style. It's not a bad thing; it's just something that happens when you are all inspired by the same stuff. One of the greatest things about festivals like EDC is how many different styles of music you can check out there, and I'm really happy I'll get to experience it on this level at EDC Mexico."
Kill the Noise EDC Mexico 2018 Mix Track List:

Seven Lions x Kill the Noise "Cold Hearted"
LAXX ft. GG Magree "Heart"
Dabow "Olé"
Topi "Major Malfunction"
Kai Wachi "Kismet"
AFK & Carbin "Boss"
Dr. P "Watch Out" (Ray Volpe Remix)
Boombox Cartel "Jefe (VIP)"
Kill the Noise "Fuk Ur Mgmt" (Snails Remix)
Kill the Noise & Feed Me "I Do Coke"
Feed Me & Kill the Noise ft. Anjulie "Crazy Maybe"
Seven Lions x Illenium x Said the Sky ft. Haliene "Rush Over Me"
Trivecta "Shatterpoint"
Xilent "The X"
Skrillex & MUST DIE! "VIP's" (VIP Remix)
Lil Uzi Vert "XO TOUR Llife"
Zomboy & Eptic "Bop It"
Virtual Riot "Pray for Riddim"
G Jones & Eprom "Hysteria"
Getter "Rip N Dip" (Kill the Noise Remix)
Kill the Noise "Kill the Noise pt.1"
Zomboy "Like a Bitch" (Kill the Noise ALT Remix)
Minesweepa "Bad Vibes"
DJ Gammer "The Drop" (Wooli Flip)
DJ Snake "Propaganda" (Kill the Noise Remix)
Ivory "Break It Down" (Tisoki Remix)
Big Gigantic ft. Jennifer Heartswick "Got the Love" (Kill the Zo Remix)
Kill the Noise ft. Stalking Gia "Without a Trace" (REZZ remix)
EDC Mexico 2018 takes place Saturday, February 24, and Sunday, February 25, at Autódromo Hermanos Rodríguez in Mexico City. Tickets are on sale now. For more information, visit the official website.
Follow Kill the Noise on Facebook | Twitter | SoundCloud
Follow EDC Mexico on Facebook | Twitter | Instagram
---
Share
---
Tags
---
You might also like