Get Your Swagger on With This Exclusive Middlelands 2017 Mix From BIJOU
Upcoming Event
When the first notes of G-house rinsed the sound systems in clubs across the world in 2014, BIJOU, née Ben Dorman, was among the first to take the burgeoning genre for a spin. Something about its hip-hop swagger and dark, dirty energy spoke to the Arizona native, whose father managed hip-hop acts when Ben was a youngster. Despite being in sonically uncharted territory, crowds in Arizona quickly found their groove within the fresh sound, and BIJOU emerged as its official local ambassador. The Phoenix scene was beginning to take shape as a major player in the American dance music circuit, and BIJOU quickly rose through the ranks to become one of its brightest young stars.
Ben soon found himself at a crossroads. He'd spent nearly his entire life on the baseball field, and although he was playing professionally, he found himself with the opportunity to fully dedicate all his energies to a music career. With his local status firmly established, Ben prepared to enter the big leagues. He caught the attention of the industry with the release of "Ball Out," a collaboration with Thee Cool Cats via Sleazy G. It wasn't long before the young artist was stacking support from dance music heavyweights, including SNBRN, Destructo and Malaa.
The past year has seen the producer's already-prolific release schedule go into overdrive. Even while touring the country, he managed to drop filthy bangers at an alarming rate via labels like Night Bass and Fool's Gold, as well as his highly anticipated free releases. His 2016 collaboration with longtime homie Dr. Fresch, "Hello," is still snapping necks. In just a matter of years, BIJOU has become a much sought-after artist, having found that sweet spot between dirt-nasty house and hip-hop flava.
BIJOU is kicking off the first-ever Middlelands with a slappin' mix that's packed to the brim with choice cuts of G-house beef. He's doing his thing live on the Trinity Vale stage, and it's definitely a set you don't want to miss.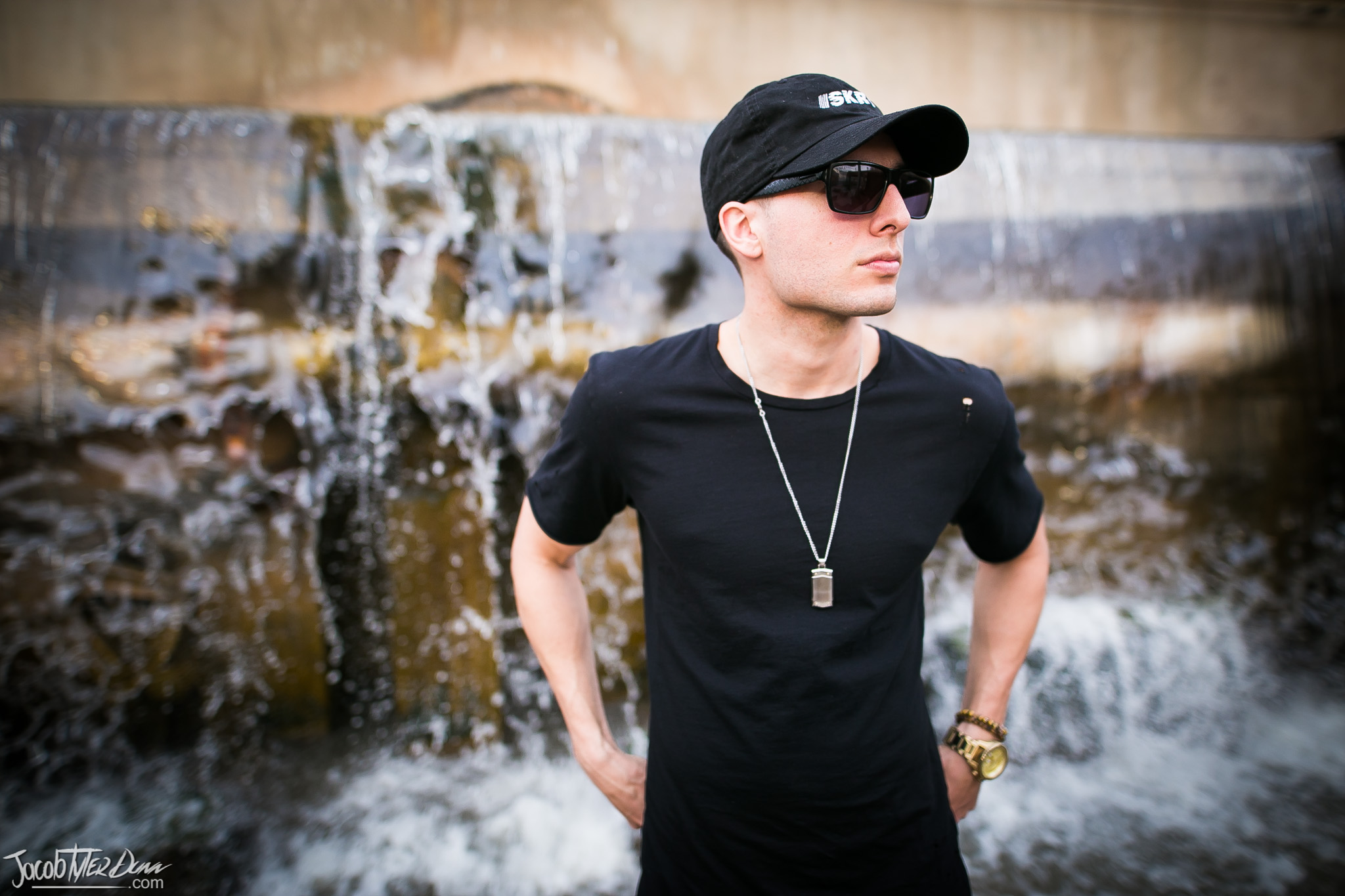 How do you plan to contribute to the medieval aesthetic of Middlelands?
I'm thinking of making a custom intro for my set—something that is in theme with the music of that time period—that may catch the crowd off guard.
Sonically, what comes to mind when you think of that time period?
The sounds of knights and jousting competitions. Jousting seemed to be the highlight of entertainment in that time and something that the younger generation looked forward to.
You were a DJ before you started producing. What excited you about DJ culture? Did it feel natural to move into the role of a producer?
What excited me most about DJ culture was the live aspect of things. For me, it's always been about the crowd immersion, how people can let go of all their worries and forget about their problems in life. In that regard, transitioning over to producing was easy for me. The production aspect then brought more knowledge into my DJ sets, and now seeing the crowd get so involved with my music makes it even more fulfilling.
You played professional baseball before starting your music career. Did you end up having to make a choice between baseball and music? Or was there something else that led to your decision to leave baseball?
There was never really anything that gave me a reason to change careers. My baseball career was close to an end, and I had been plagued with injuries, so it was time to move on. I was more worried about what my dad would say, but he was completely supportive of the decision. I had been working as a DJ and promoter throughout the time I was playing baseball in college and [in professional leagues], so when I did retire, it just allowed me more time to focus on the music.
After dabbling in other styles, you started playing G-house in Phoenix before it started to hit big. What in particular attracted you to the subgenre?
G-house came easy, because I had always been so drawn to hip-hop—West Coast hip-hop, specifically. Artists like Dr. Dre, Snoop Dogg, Eazy-E, Dâm-Funk, and others similar to him strongly influenced me. Having the opportunity to incorporate vocals from them was something new and innovative. Last year, Dr. Fresch, Ryan Collins, Clyde P, and I had the chance to work with E3, the son of Eazy-E; it felt like we were almost working with E himself. Hopefully in the future, this style can progress, and the hip-hop world can become even more ingrained with G-house from an original production aspect.
BIJOU — Middlelands 2017 Mix Track List:

Jaded "In the Morning" (GotSome & Jaded Remix)
Alok & Cat Dealer "Sirene" (BIJOU Edit)
Mason, Loulou Players "Bubblebath" (Illusionize Remix)
BIJOU "Codeine Dreams"
BIJOU "Lockdown"
BIJOU & DAAS "Bass Rock"
Paniek & Beowulf "Black on Black"
Dr. Fresch & BIJOU "Hello"
Torren Foot "Chosen"
Imanos ft. Pusha T & Karen Harding "Gunshy" (ANGELZ Remix)
Alex Senna "Take in the Back"
NuKid "Lose Control"
BIJOU "Menace"
BIJOU & Gerry Gonza "Twerk It Out"
Candyland & Ricci "Touch Me"
BIJOU "Guru"
BIJOU "Pull Up"
Catch BIJOU at the first-ever Middlelands, taking place Friday, May 5, through Sunday, May 7, at the Texas Renaissance Festival Fair Grounds in Todd Mission, TX. Tickets and camping passes are available now. For more information, visit the official website.
Alexander Dias never lost his swagger. Follow him on Twitter.
Follow Middlelands on Facebook | Twitter | Instagram
Follow BIJOU on Facebook | Twitter | SoundCloud
---
Share
---
Tags
---
You might also like