Dr. Fresch and the Prescription Records Offer up 'The Remedy' With New Compilation Album Series
Upcoming Event
G-house specialist Dr. Fresch is taking his hip-hop-soaked house grooves to the next level with the launch of his new imprint, The Prescription Records, rolled out in partnership with the Insomniac Music Group. To get things off to a heady start, he's debuting with The Remedy Vol. 1. It's a nine-song compilation album that lays out the Prescription Records vibe in full effect.
Alongside Dr. Fresch, we see appearances by comrades like Bijou, Tony Romera, and Gerry Gonza, showcasing the label head's talent for producing and scouting trendsetting G-house sounds. We tracked down a handful of the artists to chat about what went into their contributions, starting with Dr. Fresch himself, who says his track "Dr. No" started off as an experimentation in sound design and weird effects.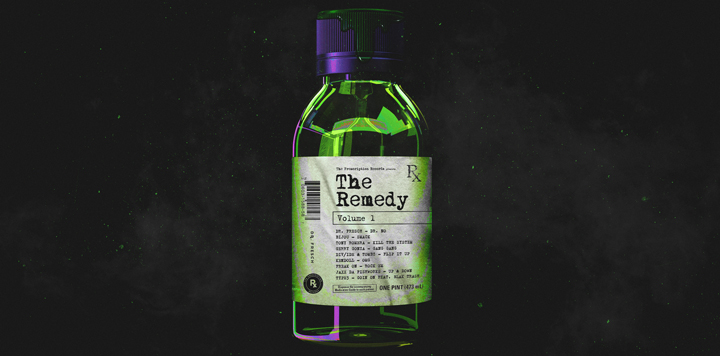 "It's a perfect example of a fun idea in the studio spawning something bigger," he says. "I combined UK-inspired bass design with the weirdest percussion noises I could create, and this baby was born. It's been a staple in my club sets for about a year now."
Freak On says "Rock Em" is a product of all of his influences mashed into the one tune.
"I drew inspiration from G-house, tech house and techno, creating an underground vibe with a groove that keeps the dancefloor moving. It's been a long time coming, and I am stoked to release it on the Prescription Records."
Bijou says his track "Smack" resulted from a different approach in the studio.
"Normally, I'll start with the vocal and build the full track around it—but with this one, I wanted to write a high-energy record you could play in any room, with the vocal being an accent piece. The final product is a track I believe in, and one that I think is going to set the tone for the next year to come in G-house."
Meanwhile, Tony Romera says his contribution, "Kill the System," showcases his versatility as a producer.
"I love the energy midtempo music can have, so I decided to bring old-school Tony Romera vibes to my first release of the year. In 2019, you can expect to see more of my range, starting with 'Kill the System.' Enjoy."
The compilation is overflowing with serious swag, and it's just the first dose of the type of quality Dr. Fresch will be prescribing in the years to come.
Follow Dr. Fresch on Facebook | Twitter | SoundCloud
---
Share
---
Tags
---
You might also like