Dombresky Brings the Happy House Vibes on "Futurmastic" for Insomniac Records
Upcoming Event
From remixing A-Trak's "We All Fall Down" to collaborating with Tchami on "Freakin" and releasing "Wait" and "Utopia" on the latter's Confession imprint, our man from France Dombresky has given us some now-classic cuts. "Futurmastic," his latest for Insomniac Records, is destined to keep the string of hits going.
With its shuffling beat, funky percussive sample, and insanely upbeat melody, it's an instant crowd-pleaser. Its only drawback—such as it is—is that at four minutes, it's over too soon. "Every time I play this song, it brings a smile to my face, and I have been able to see that same reaction throughout the crowd when I play it out live," Dombresky tells Insomniac. "So excited for this to be out and for everyone to feel the vibe!"
Expect to hear it when he moves the crowds at BOO! SF, Escape: Psycho Circus, and EDC Orlando in the coming days. And don't expect to get it out of your head any time soon.
Dombresky's "Futurmastic" is available here.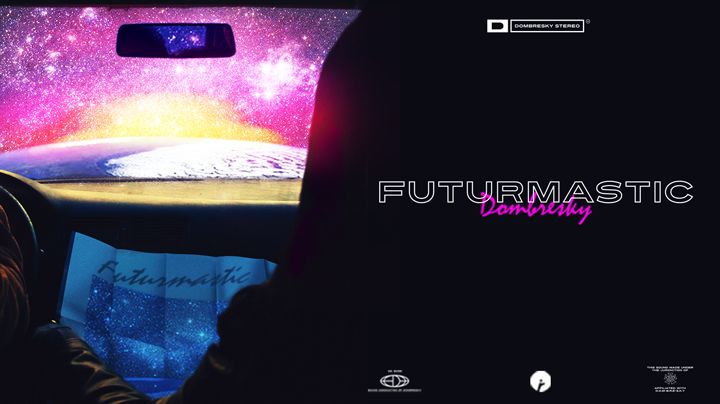 This is a very happy track, so let's talk about happiness. You said, "Every time I play this song, it brings a smile to my face." What is it about this track that personally makes you happy?
The catchy melody with the hard drums—it's almost like you have already heard this melody somewhere in your life.
What inspired the track, and how did it come together?
It was a demo I made a long time ago. I was just playing around with the chords, but I was always unhappy with the drums; it took me a long time to find the perfect drums that weren't too aggressive for the track.
When did you know you had a winner on your hands?
I was playing around with it in my sets, and I received so many messages asking what this track was, and that told me this was going to be a big one.
A lot of people might say these are politically depressing times. If you agree, what outside of music makes you happy these days?
We are living in a time that is dominated by social media. People determine how happy they are by how many likes they get on a photo or video. Don't get me wrong—social media is a big component for a lot of people's careers, including mine—but we should not be focusing on it.
I love to travel and learn about new cultures in all the places I am blessed to go. I have been biking a lot recently in between sessions to clear my head and hit the reset button, and it has been great.
You've got a full calendar coming up, with appearances at BOO! SF, Escape: Psycho Circus, and EDC Orlando, to name a few. How are you staying grounded and centered?
It's the lifestyle that we musicians chose. Starting off in my career, I had to make the decision that I was going to be focused on this from the beginning. Of course, there are times that I miss my family and friends, but it is important to know that this was a choice I made.
Earlier this year, you posted, "House guys listening to hip-hop, hip-hop guys listening to house music." Do you think the two styles and communities are closer now than they have ever been, or do we still have a ways to go?
There are a lot of similarities. I grew up on hip-hop, but the grooves and samples in house music remind me a lot of hip-hop.
What do you have lined up next?
I am going to be releasing some music I have been holding onto for a while that I am very proud of. In 2019, be ready to see a lot of Dombresky all over the world!
Follow Dombresky on Facebook | Twitter | SoundCloud
Follow Insomniac Records on Facebook | Twitter | SoundCloud
---
Share
---
Tags
---
You might also like