Discovery Project Releases is a regular series featuring exclusive music downloads from our DP alumni.
In a ridiculously short amount of time, XCRPT has begun to blaze a trail for himself that is on pace to keep dancefloors poppin' for years to come. The New York–based producer first showed up on our radar after taking home a win at the EDC Las Vegas Discovery Project competition. The most surprising part was that he began making dance music less than two years ago—yet he has quickly built a reputation for creating grimy bassline vibes in the studio and electrifying moments in the DJ booth.
His debut single "You" hit the top 50 on Beatport and earned him the support of G-house dons BIJOU and LondonBridge, two artists he rolls with on the reg. XCRPT has also played direct support for acts like Steve Aoki, Tchami, and Malaa. This May, he brought his beats to the Nevada desert for the first time through his debut at EDC Las Vegas. His Sunday night set aboard the Parliament Art Car sent the finale off on a high note, providing a weary crowd with the energy they needed to rally through the final leg of the festival.
It's evident his years of classical training as a pianist have played heavily into his finely tuned ear. However, had it not been for his dad's habit of bumping disco and trance during long car rides when he was younger, he might not have developed his ingrained understanding of the kind of music that can inject insane amounts of fun into a sound system.
His Discovery Project Release, "Body," sees the producer working in his finest warehouse-rattling mode. Minimal elements allow his crispy-clean production to shine, while a dark and brooding bassline knocks the subs into submission. Then there's a chorus of sexy vocals that bounce and cut shapes up top, providing a hip-swinging balance of dark and light.
We had the chance to get to know XCRPT a little better via a short chat, where we discussed how playing the piano at an early age set him up for a career in music, how he's achieved so much in so little time, and how "Body" was close to never getting finished.
XCRPT's "Body" is available here.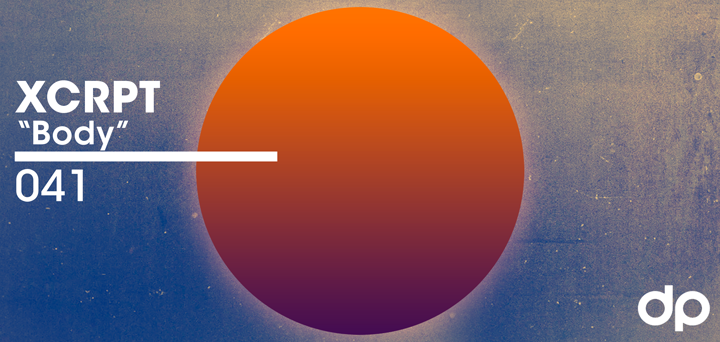 Your parents forced you into playing the piano. Now that you've begun to make a career out of music, do your parents support (and take partial credit for) your current path?
Learning the piano helped a lot. It really helped me grasp music theory quickly and expanded my taste in different genres of music.
I remember when I was younger, my parents told me to avoid doing music as a career. Originally, making music and DJing was a hobby, but I fell in love with it quickly and wanted to make something out of it. My parents were really proud of me when EDC happened. I'm about to graduate college soon, and they're fully supportive of my decision to go fully into music.
You began producing just a little over a year ago. To what do you attribute the speed at which you've managed to achieve this level of success?
Without a doubt, I wouldn't be where I am today without Cosmic Academy or my mentors in the scene. I realize how fast this has all happened, but a lot of work has been put in by many people. I attended Cosmic Academy 18 months ago, but they've continued to mentor me along the way. Justin Cohen (Cosmic's founder) is constantly advising me, while the "Cosmic fam" (the community we have) has helped push my music week-in and week-out.
While in the large scene of music, I've met incredibly generous guys, like BIJOU and LondonBridge, who have gone out of their way to offer support and guidance with their years of experience. I guess you can say that if you want to move in this industry, you can't do it alone. Working with other like-minded people is the biggest key.
You made your insomniac debut just a few months ago. How was your Discovery Project experience at EDC Las Vegas?
My EDC experience was amazing. The vibe was great, the stages were filled with variety, and the venue was HUGE. I was super humbled to be able to partake in this festival and to see all my friends come see me play at the art car.
"Body" was an unfinished project long before you sent it to Discovery Project. Why did you decide you wanted pick it back up again for the competition?
My perfectionist mentality held me back on this project for a long time. I wasn't sure if the sound was right or if people would like it, but I eventually realized that if I wanted to progress, I needed to finish it and move it. I sent it out to a few of my friends for feedback, and they really liked it. With the Discovery Project deadline coming up and positive feedback from my friends, I was really motivated and ultimately finished the track.
Follow XCRPT on Facebook | Twitter | SoundCloud
Follow Discovery Project on Facebook | Twitter | SoundCloud
---
Share
---
Tags
---
You might also like