Cut From the Catalog: RAM Records
Record labels have long been the gatekeepers of the dance music space, as they continuously define and reshape tastes via releases, endless talent scouting, and the curation of brand-hosted parties. In our Cut From the Catalog series, we big-up established and buzzing imprints alike by taking a look at each organization's ops and running through a retrospective mix built solely from its catalogs.
The year was 1992 when 16-year-old Andy C and his partner Ant Miles launched the now-legendary RAM Records with a £1,000 loan and a logo designed by Andy's sister. Touching down in the midst of the breakbeat hardcore and jungle era, RAM quickly earned its status as a legend in the burgeoning drum & bass scene with a series of now-classic anthems, including the iconic "Valley of the Shadows."
From there on out, it's been hit after hit, as the imprint has continued to play a vital role in the continuing evolution of drum & bass as a genre and subculture. Tunes like "Roll On," "Night Flight," "Turbulence," "No Reality," and "Titan" serve as flashback fodder for those who hold RAM responsible for rocketing names like Chase & Status, Sub Focus, and Wilkinson into the stratosphere (aka the mainstream radio charts).
Whether you're a die-hard fan or a casual drum & bass head, there's no denying the power RAM continues to wield over the scene it helped establish 25 years ago. With an eye toward diversifying the roster while remaining a tastemaker imprint at the forefront of the genre, RAM and sister imprint Program continue to champion legendary stalwarts and new-school producers alike in their quest to showcase the very best the genre has to offer. Home to acts as varied as Calyx & Teebee, Camo & Krooked, Loadstar, Audio, DC Breaks, Rene LaVice, Bensley, and Teddy Killerz, RAM is stronger than ever and primed for continued growth after signing on with BMG and its global infrastructure and major-label resources.
To celebrate the quarter century that RAM has been running it large, and in anticipation of the RAM Records and Bassrush takeover in Los Angeles tonight—featuring Bad Company, Loadstar, and DC Breaks—we touched down with label manager Jim Gash for a rare glimpse behind the scenes of the imprint. We also got a retrospective mix from Chords, offering up an awe-inspiring reminder of just how far the imprint has come and how it will no doubt continue to stay at the cutting edge of the drum & bass genre for years to come.
First off, introduce yourself and tell us your official title over at RAM HQ!
Hi, my name is Jim Gash. I work over at RAM HQ as label manager. I've been working at RAM for over five years now. Before that, I was at Mark Knight's Toolroom Records, in their publishing department.
Especially for those of us in the States who imagine a high-tech underground bunker deep in the heart of Hornchurch, give us a sense of what RAM HQ looks like! Are there decks and a production studio on-site?
We're no longer based in Hornchurch; instead, we're in central London. We've been here since BMG came on board, and the offices have got a lot bigger! There are now whole teams working on different parts of the marketing aspects, which has been brilliant. Due to working so closely with other labels, we have quite a few live performances in the office, and we do have decks on site! No production studios in-house, although there are plenty of those down the road!
Let's go back to the early days. What kind of music were you listening to as a youth, and at what point does electronic music and drum & bass/jungle in particular enter your world?
It was actually my dad that first introduced me to drum & bass and jungle. When we used to drive around in London, he'd stick on pirate radio stations, which I got into because of him. During this time, we both started listening to a show called One in the Jungle on BBC Radio 1. This was before the Fabio & Grooverider days. My dad bought me my first bit of vinyl, which was Alex Reece "Pulp Fiction," and from then on out, I couldn't stop listening to D&B.
When did you start going out to shows? Any standout memories from the old-school days?
The first rave I went to was at the End, when I got smuggled in at the age of 16 by my older mates. I went through those infamous doors, down the steps, and there was Mampi Swift and MC Det going for it; it was surreal! I'd then keep going back to RAM nights and used to have a running joke that Andy would appear from the floor as if from some secret entrance. Once everyone could see he was there, the atmosphere changed straight away, and everyone in the building was hyped beyond belief. His intros were always insane!
When Fabric opened, I was going there and saw Andy C more. I remember thinking, "This geezer looks like he's having a lot of fun. Maybe this is something I should get into!" That's when I linked with my mate Rob (Apex) and starting making some beats under the name Unknown Error. Andy was the first to support "Shadows," which came out on [Renegade] Hardware. I got a call from [label boss] Clayton saying, "Andy's been playing your track—I want it!" The rest is history.
What was it about D&B that captured your attention? Any specific tunes you hold responsible for dragging you into the drum & bass side of things?
The different basslines were what caught my attention; it wasn't the usual 4/4 beat. It really annoys me when people say all drum & bass sounds the same. It's the variation of the broad spectrum of sounds and the beats and basses used in it that makes drum & bass so special. As far as specific tunes, anything by RAM Trilogy, Bad Company, Dillinja… There's far too many to mention! One tune that stands out is Origin Unknown's remix of "Dark Stranger." I used to cane that back in the day.
Do you remember the first time you heard of RAM Records or Andy C?
The first time I heard of RAM Records was when Andy dropped "Roll On," which was RAMM12. I've known Andy for many years and was sending him some of the early Unknown Error demos.
What's changed and what's stayed the same over the course of the 25 years since RAM's inception?
A lot has changed. People's production skills have got better and better over the years. Sounds have inevitably changed over the years with that. What we try and do now at RAM is represent all musical styles—whether that's the dark sounds or the more crossover styles. [Our sister imprint] Program is a great example of the freedom that we've been allowed in order to live up to our goal of putting out the best sounds of the underground and the newest emerging talent. I think it's been important to cover all different styles across all the labels, be it liquid or neurofunk.
What new opportunities and challenges does linking up with a major like BMG bring to the table?
Working with BMG has certainly changed a lot of things, but most certainly for the better. We now have more resources to tap into and different teams who can work alongside us. Our sync teams in particular have helped us place our music in places that we might not have been able to before, like Match of the Day. This not only increases our exposure, but also helps us tap into a different audience. We're now getting music in football stadiums all over the world and playlists from the FA to the NBA. Obviously, this can only be a good thing for our artists and the drum & bass scene in general.
2017 is already off to a banging start. What else should we be looking out for in the coming year?
Considering 2017 is our 25th anniversary, we have loads of projects ready to roll out, including some brand-new releases, reissues, merchandise, events, and parties, too. We also have eight artist albums due out this year! It's going to be a heavy year, so hold tight!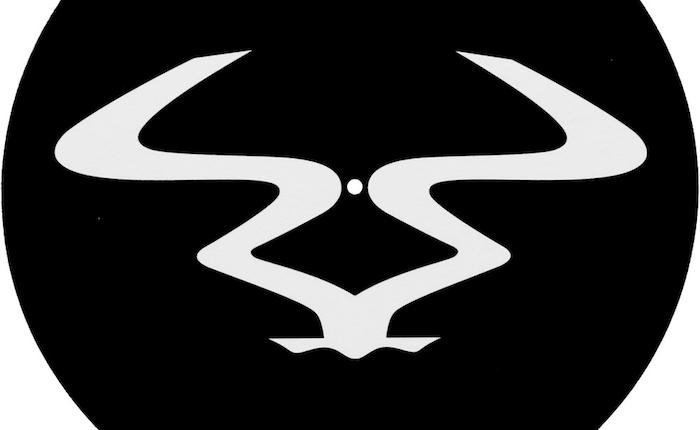 RAM Records Cut From the Catalog Track List:

RAM Trilogy "Gridlock"
Mind Vortex "Shall We Begin"
Sub Focus "Druggy"
Calyx & TeeBee "Ruffian"
Loadstar "Under Pressure"
Culture Shock "Pandemic"
Frankee "Romana"
DC Breaks "Swag 2017"
Chase & Status "Smash TV"
Teddy Killerz "Unbelievable"
Mind Vortex "The Day After"
Calyx & TeeBee "Scaramanga"
Loadstar "Warrior"
Andy C "Haunting"
Signs "Modulate"
Culture Shock & Brookes Brothers "Rework"
Steath "The Truth"
Killbox "Hype Cycle"
Loadstar "Native"
Delta Heavy "Kaleidoscope"
June Miller "Robots & Humans" (Audio Remix)
Frankee "Flim Flam"
Delta Heavy "Minus"
Wilkinson "Samurai"
Chords "Biting Point"
Andy C "New Era VIP"
Origin Unknown "Truly One"
Wilkinson "Brand New"
Bensley "Next Generation"
Bad Company "Equilibrium"
Kove "Gone"
Eastcolours "Toys"
Stealth "Do One"
Wilkinson "Direction"
Hamilton "The Way I Feel"
Bensley "Outsider"
DC Breaks "Never Stop"
Culture Shock "Have It All"
Chords "All the Caves"
Mind Vortex "Future Fold"
Frankee "Drop It Low VIP"
Chase & Status "Hurt You"
Sub Focus "Follow the Light"
Rene LaVice & Current Value "Calm"
Culture Shock "Cathedral"
Bad Company "Nomad"
Calyx & TeeBee "Stepping Stones"
Loadstar "Guerilla"
Stealth "Desert Storm"
Delta Heavy "The World Is Yours"
Noisia "Deception"
Culture Shock "The Bypass"
Basher "Transmission"
Calyx & TeeBee "Scavenger"
Fresh "The Gatekeeper"
Rene LaVice "Sound Barrier"
June Miller "Spin Test"
Crissy Criss, Malux, Herb & Dub "One Day"
Andy C & Shimon "Quest"
Origin Unknown "Valley of the Shadows"
Camo & Krooked "Good Times Bad Times"
Follow RAM Records on Facebook | Twitter | SoundCloud
---
Share
---
Tags
---
You might also like