Cut From the Catalog: Kittball
Record labels have long been the gatekeepers of the dance music space, as they continuously define and reshape tastes via releases, endless talent scouting and the curation of brand-hosted parties. In our Cut From the Catalog series, we big-up established and buzzing imprints alike, by taking a look at the organization's ops while running through a retrospective mix built solely from their respective catalogs.
The top can be a very lonely place, or at least that's what tends to happen when people in power try to hog all the juice for themselves. Not Kittball. The Berlin-based label, originally founded by Tube & Berger, weren't afraid to open up seats at their exec table and later bring on extra sets of hands, Juliet Sikora and P.A.C.O. Extending their team into a three-part machine has opened up a plethora of pathways, which guided the imprint into extreme excellence. There isn't a house and tech house head alive that wouldn't reference the Kitt crew today, having well surpassed the 100 release mark alongside verifiably respected artists such as Ida Engberg, Teenage Mutants, Timo Maas and more.
Aside from helping call the shots on the business end, Sikora has also done her part to bulk up the label's back catalog with bits that always go off the rails. With her unique vantage point as label manager, she was the perfect candidate to corner in order to get a good look behind the curtain. The German native also put her dexterous hands to good use and whipped up a tasty mix of her favorite Kitt records. From beginning to close, it is a clear indication of why the label has stayed out in front the last 11 years, and will continue to do so in the indefinite future.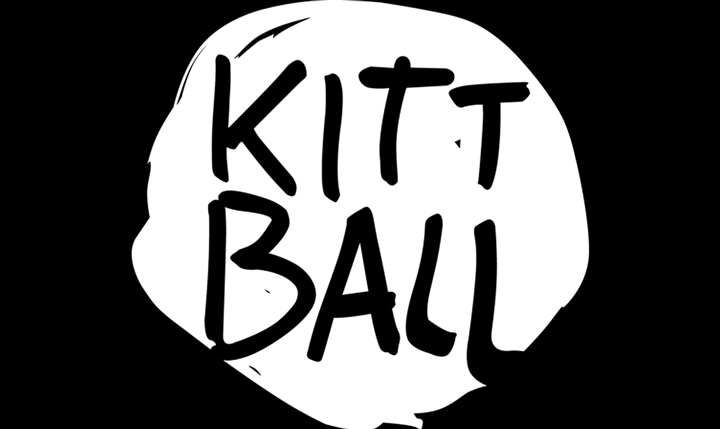 How would you describe the ethos of Kittball?
The concept behind Kittball highlights the music of talented artists who are more than our friends and partners. We see us as a family all together within Kittball.
After reaching the 10-year milestone last year, what does the next 10 years look like for the label?
I can't tell you where we will be exactly in the next 10 years, but we did a great job in the past 10 years, so I'm sure we will have another wonderful 10 years ahead .You have to be open for any new movements happening in the music biz and reconsider old habits all the time to be gain timeless success.
What's the biggest change Kittball has seen since it opened up shop?
Switching from vinyl into the digital world.
Where does your own story start with the label? When did your involvement become completely solidified?
Tube & Berger established Kittball in 2005. We've been friends for a long time. Our friendships started with a phone call actually, where they asked me if I'm a singer because they needed one for a production. Funnily enough, years later they told me the only reason was to get in touch with me because Mr. Berger was falling in love with me, hahaha! Back in the days, I was working for another label, handling parts of their label management. In 2009, Tube & Berger approached me again, because I wanted to quit my old job. They offered me a shareholding and it was evident to me that I couldn't refuse.
How does the division of labor work between Tube & Berger, P.A.C.O and yourself? What does a normal workday look like for you personally?
Let me introduce the Kittball family team to you in general to answer the question appropriately. First of all, the patrons Tube & Berger apparently, as without them we wouldn't be where we are today. They are the original founders of the label and asked me in 2009 if I would be interested in starting it as co-founder together with them. Since then, I'm part of this crazy company and in charge of the label management.
In 2012, Paco started working for us as a booking agent, event manager and of course as DJ and producer. Since last year, he is also co-owner of the company as the fourth member being responsible for all accruing tasks.
We are also working with some reliable associates in the background, among others like Damian, he is one of the best and structured agents we know and is a close friend of us. My regular working day isn't too much different from other people's nine-to-five job. The only difference might be that I'm working seven days a week.
What has been the most valuable lesson you've learned about yourself through working on the business end of dance music?
I guess that I may do what I love, work together with friends and I'm my own boss. For me, it's the highest level you can reach in the working world: Satisfaction!
Of course, working in the music industry is sometimes hard too with ups and downs. We had more difficult periods as well, BUT they change and it's a constant learning process to understand what we have built over the past years with Kittball and all of our careers. If you do something you love and have a vision of a big picture for the future, it's the only way to realize your dreams!
You're the co-host of Kittball Radio, which airs every Sunday on Ibiza Global Radio. How much preparation goes into each episode and what are the biggest challenges of a weekly commitment of that magnitude?
The most time-consuming challenge is to organize a DJ mix on a weekly basis, but the feedback is excellent and it's worth it!
What is the benchmark for success you hold each release?
Enough time to organize a good PR around the release before, during and after the release date. Fixing a premiere with our PR agency for instance, collecting enough key DJ feedback for a nice feature spot on the big download platforms, getting reviews, etc.
Name the one record you're most proud to have personally released through the label?
Juliet Sikora "Larrys Garage"
Name one record you're proud to have released that isn't your own?
Tube & Berger, Milan Euringer "Lovebreak"
If there was one thing you'd like Kittball to be remembered to, what would it be and why?
Releasing good music and being the home for characterful artists treated with respect and a lifetime friendship!
Share a few words on the mix you've put together on behalf of the label?
It's a potpourri of 10 years of the Kittball sound and my personal favourite tracks mixed by me. 😉
Kittball Cut From the Catalog Mix Track list

Hector Couto & Cuartero "Your Choice"
Wild Culture "Summer Swaggin"
The Deepshakerz "Guys Next Door"
Purple Disco Machine "YO"
P.A.C.O., Tube & Berger "Greyjoy"
Ante Perry, Loulou Players "Watch You Thinkin"
Volkoder "People House"
P.A.C.O., Return of the Jaded "Nights Watch"
Chemical Surf, Juliet Sikora "Whats That"
Juliet Sikora, King Brain ft. Anita Davis "A Tribute to the House Divas"
Tube & Berger, Juliet Sikora "Backdrop"
Follow Juliet Sikora on Facebook | Twitter | SoundCloud
Follow Kittball Records on Facebook | Twitter | SoundCloud
---
Share
---
Tags
---
You might also like