Cut From the Catalog: Critical Music
Record labels have long been the gatekeepers of the dance music space, as they continuously define and reshape tastes via releases, endless talent scouting and the curation of brand-hosted parties. In our Cut From the Catalog series, we big-up established and buzzing imprints alike, by taking a look at the organization's ops while running through a retrospective mix built solely from their respective catalogs.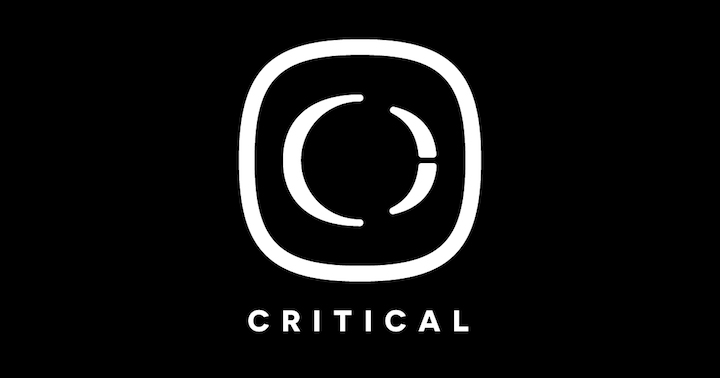 It's hard to believe it's been 15 years since Kasra Mowlavi started the slow grind of launching his now-legendary Critical Music imprint in London. With an emphasis on pushing a wide range of vibes and sounds varying from chest-thumping dancefloor heaters courtesy of heads like Mefjus, all the way through to left-field-leaning explorations from Ivy Lab, Critical Music and Kasra himself have become synonymous with the very best the drum & bass genre has to offer.
With a fierce dedication to pushing what he calls "underground sonics," Kasra and the rest of the Critical Music crew continue to pursue an almost fierce dedication to delivering cutting-edge bits designed to satisfy the chin-strokers and head-bangers alike. With the smoke still settling on their 15-year anniversary and retrospective LP project, we thought touching down with Kasra for an in-depth look at the past, present, and future of the imprint was just the way to close out this epic chapter in the label's ongoing evolution and history.
As if that weren't enough, the boss man bypasses the rational mind and hits us with the purest expression of that underground Critical Music sound in the form of a massive mix that connects the dots between heads like Halogenix, Spectrasoul, Emperor, Ivy Lab, Break, Annix, Alix Perez, Mefjus, and so many more who come along for the ride. Check it.
What kind of music do you remember listening to growing up?
When I was growing up, I was into guitar music, basically—bands like Nirvana, Sonic Youth, Pavement, Fugazi, Black Flag, that sort of thing.
At what point does electronic music enter the picture?
To be honest, I didn't consider electronic music real music. I didn't really understand what it was, and in my ignorance, I just wrote it off as this stuff you make on the computer, rather than with real instruments. Gradually, a lot of my friends started going to raves, and I started listening to more of the music.
What was it about the scene or the music that captured your attention?
There was an energy there, for sure. That, and the more I started to understand and read about it and ask questions, I realized that there's a lot of synergy between electronic music and the things I was into. Essentially, it's the same across the board with underground music: You make a record in a garage with some instruments, or in the bedroom with a computer, and you put it out there and hope that people will like it. Even more than that, though, is the reason you did it in the first place, which was to express and to make some noise, basically. The more I got my head around that, the more I realized this was something I was really into.
When does drum & bass come calling?
Drum & bass entered the picture fairly early, as my friends were into it. It was a scene that grabbed me because it was quite subversive and had a mood and a tone I really liked. I really enjoyed that aspect of it—the unknown, and a kind of alien energy you can't really explain. I'd walk into a party and feel completely detached from the outside world and not really understanding what was going on, which is quite disconcerting but exciting.
Paint a picture of the world that Critical emerges out of. I imagine you're already deep into the scene, grinding it out, and building a name for yourself, but not quite breaking through. Why start a label?
I actually wasn't involved in the scene in any capacity. I was just a fan; that was as far as it went. I was just buying records, and I'd go to parties, and I'd DJ at university a bit—real low-level stuff. I had run record labels since I was about 15—I was putting out weird, experimental music—and I'd always been interested in running labels. A friend of mine I worked with was like, you should start a proper record label to release drum & bass music.
How were you convincing people to give you beats?
This was all off the back of forums and stuff, as that was the way people would talk to each other and find new artists. This was around 2002. DogsOnAcid.com was a huge thing back then, and it was the way a lot of people started to build relationships with other people from around the world who were into drum & bass. There were so many people on there back in the day—Pendulum, Noisia, lots of different people. That became a gateway to forming relationships, meeting people, and releasing their music.
With that said, it's not like it was easy to break through. Sure, you could have a big tune and then suddenly be on bills and being booked and have a thing, but it was fucking hard. You had to really grow, and it took years before anyone would even respond to my emails, you know?
So, when did you decide to start producing music?
I don't think of myself as a producer. I don't make enough music; I'm not that guy. It's something I'm spending more time on now, though. I'm going to put out more music in the first half of next year than I've ever put out in 15 years. I always saw myself as a DJ and as a label owner first, rather than a producer. I've always been a DJ. I enjoy DJing, playing records, putting out music, and that whole process is something that really interests me.
"People have entrusted me with their music and their hard work. You have to respect that. That also gives you energy, as well. You surround yourself with good, creative people and people who want to go in the same direction as you, and it can only be a positive thing."
Who was there from the beginning, and how did those early tunes set the tone or the stage for what the label has become?
Our first record was by DPhie, who is now Cyantific, and I suppose it was quite experimental. It was inspired by labels like Commercial Suicide and Certificate 18, and things like that. We released a record by a guy called Vector Burn—two of our first five releases were by Americans, which is quite interesting—and then we released a record by Mathematics, a trio from Brooklyn. It's a shame they disappeared; they made great music.
Then we put out Bulletproof from New Zealand, Dkay and IllSkillz (Austria). The real turning point for us was about the ninth release—which was actually about four years in, because it took a long time to get anything done back then—and that was with Calibre. That's the one where people really started to take notice of the label, because Calibre was, and still is, making incredible music. To be able to put one of his records out was such a huge deal. Then we started releasing music by people like Breakage and Break and Silent Witness, and it started to really come together.
You've just celebrated 15 years of Critical, and you show no sign of slowing down anytime soon. If we were to take the whole back catalog of the label and consider it all in one go, how would we define what the Critical Music sound is?
It would be difficult. It's a bit all over the place. If you look from Ivy Lab and Sam [Binga] to Mefjus and Emperor, there's a cohesive message there, but I can't describe it to you, really. It's just high-quality underground bass music at 170 BPM.
Fifteen years is a long time. At this point, can you imagine doing anything else?
No. I couldn't. It's all-consuming. We have a team now of people that work with me, we have a full-time label manager, we have an intern, we do this all day every day. I listened to a podcast recently… one of my heroes is a guy called Ian McKaye of Discord Records, which is a hardcore punk label out of Washington, D.C., and he was one of the members of Fugazi and hugely influential. He's been running his label for 30 years now, or something like that. He really summed it up for me: A label is like an organism. It's a living thing, and the people and their lives and emotions are partly your responsibility. You have to nurture it, and you have to look after it; if you don't, it will die. It's a huge part of my life. It's massive. People have entrusted me with their music and their hard work. You have to respect that. That also gives you energy, as well. You surround yourself with good, creative people and people who want to go in the same direction as you, and it can only be a positive thing.
Looking ahead to your next 15 years at the label, where do you go from here?
(Laughs) God, that's terrifying. More releases lined up, loads of exciting things, putting a lot of time into the live brand, lot of energy into the shows. Developing new artists, nurturing and bringing new people through. Got a musical collaboration project of my own I'm very excited about, as well as records coming from Emperor, Hyroglifics, and Halogenix. We've just released an Upbeats records. Me and Enei have a collaborative EP coming out, and more. Keep your eyes on www.criticalmusic.com!
Critical Music Cut From the Catalog Mix Track List:

Halogenix "Blej"
Cruk "Cold Top"
Enei & DRS "The Process"
Spectrasoul "Wedgehead"
Bungle "Human Poison"
Emperor "Control VIP"
TI "Rotations"
Ivy Lab "Live on Your Smile"
Break "In the Clouds"
Sam Binga & Rider Shafique "Highly Blessed" (Alix Perez Remix)
Kiril "Minimal Instinkt"
Sam Binga ft. Slick Don "Run the Dance" (Enei Remix)
Enei & Kasra "1000"
Emperor "Bad Blood"
The Upbeats "Punks"
Mefjus & Kasra "Conversion"
Phace & Noisia "Drawback" (Annix Remix)
QZB "Apollo"
Klax "Blackball"
Mefjus & Emperor "Flashizm"
Posij "Change"
Mefjus ft. Zoe Kilck "Blame You" (Ivy Lab Remix)
Foreign Concept & Halogenix "Waiheke Wine Club"
Mefjus "Mirage"
Sabre, Stray and Halogenix ft. Frank Carter III "Oblique VIP"
Follow Kasra on Facebook | Twitter | SoundCloud
Follow Critical Music on Facebook | Twitter | SoundCloud
---
Share
---
Tags
---
You might also like