Claude VonStroke Will House You With His EDC Las Vegas 2018 Mix
House is a feeling.
It's a feeling that powers everything Claude VonStroke touches—be it producing tracks, helming his prolific Dirtybird label, or manning the decks for a crowd of dancing party people.
VonStroke's dedication to the house nation is a definite factor in the Detroit–raised, Bay Area–based sound maintaining a formidable presence in the constantly shifting and genre-jumping dance music universe.
His underground energy is in full effect on his exclusive EDC Las Vegas mix, which he's kindly dropped on us to share with you.
"I have so much amazing new music to showcase," VonStroke promised when asked about what fans can expect when he hits the decks at circuitGROUNDS this weekend. "They can expect a set from someone who has scoured the earth to find the coolest and most unique underground house music."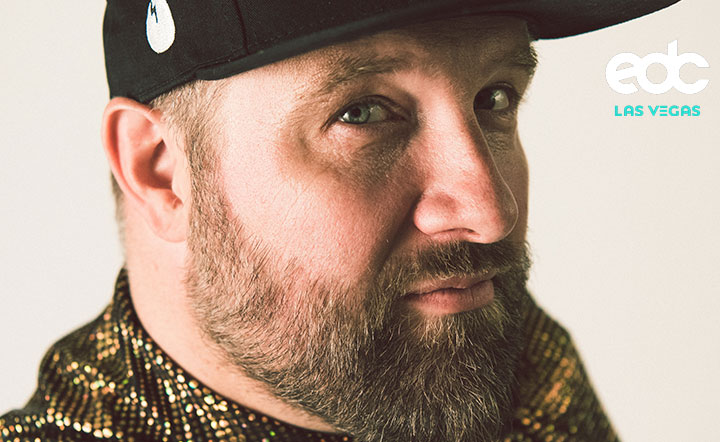 What do you expect from your first EDC Las Vegas set in a few years?
I don't know what to expect. I think I'm on a massive, massive stage called circuitGROUNDS. I'm curious to see how they react to house music on a stage like that. I will bring my A-game, I promise!
What would you say makes Insomniac events special and something you look forward to playing?
I think the production is on a whole other level to everyone else in America. The sound systems and the builds are so crazy. You walk on the site and just go, "Wow." And then you hear the sound, and it's "wow" all over again.
What's the latest with the Dirtybird label? Any upcoming artists/releases you're excited to share with the world?
The new Escapade record by Walker & Royce + Ardalan is one of the most creative and groovy releases we ever put out. It's really incredible. I'm also working on even more new music past my record, Walay (My Bae), that came out last week.
What was the inspiration behind the "The Book Is on the Table" music video?
Wizards! Sometimes an idea comes into my head, and we literally just do it that same week. That one was special, because most of the people donated their time, and they were all my homies and key characters from Dirtybird Campout.
We have Dirtybird BBQ Austin (May 19), L.A. (June 2), and Oakland (July 8) coming up. Tickets are available now. We just announced Campout West Coast for the weekend of October 4–7. Location and lineup info will be coming soon.
What have you been listening to in your downtime lately?
The new Koze album. I think that guy is one of the best in the world.
You were born in Cleveland and then moved to Detroit as a teen. Would you consider yourself more of a Detroit person/artist or a Cleveland person/artist?
I consider myself much more of a Detroit person, because that is where I got all my electronic music chops, that is where I heard the radio shows that influenced me, and that is where I first went to parties. The only thing I held on to from Cleveland is probably the worst thing I could have ever kept: I'm still a Browns fan.
Claude VonStroke will be playing circuitGROUNDS at EDC Las Vegas 2018, which takes place Friday, May 18, through Sunday, May 20, at Las Vegas Motor Speedway. A limited number of VIP passes, shuttle passes, and Camp EDC RV spots remain for EDC Las Vegas 2018.Grab your passes now!
Follow Claude VonStroke on Facebook | Twitter | SoundCloud
Follow EDC Las Vegas on Facebook | Twitter | Instagram
---
Share
---
Tags
---
You might also like