CID Closes Out the Year With a Groove-Laden Countdown NYE 2018 Mix
In February, NYC-based producer and DJ CID will vie for the accolades that come with winning Best Remixed Recording at the 61st annual Grammy awards ceremony.
"A few years ago, I was nominated and won in this same category for my work on the Lana Del Rey remix," CID marveled, referencing his contributions to the Cedric Gervais version of Del Rey's "Summertime Sadness" that took the Best Remix Recording award in 2014.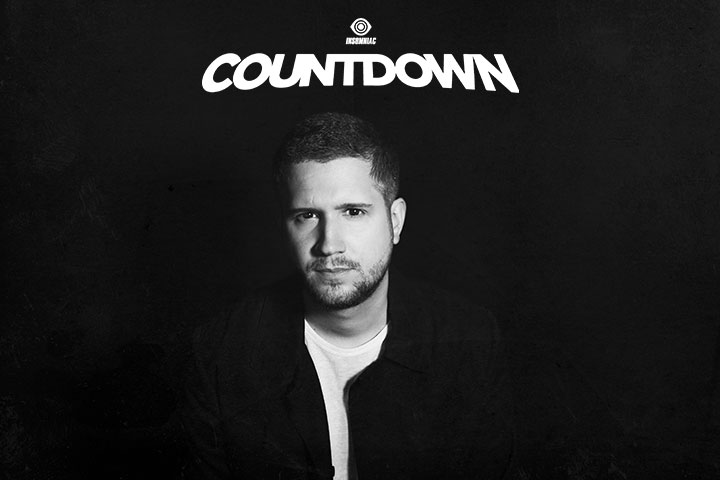 "I owe Cedric Gervais a lot. He kind of spotted me early on. It was an awesome opportunity that came his way, and he asked if I wanted to help him on the remix," CID detailed during a June 2017 interview. "When we did it, we never expected this. It was kind of incredible to see how far it came. For me, it was a moment that was self-validating to know that the hard work you put in is starting to pay off."
"Even though I was in the background on that one, it gave me the confidence to know I was good enough as a producer and remixer. That experience set me on the path to focus on myself as an artist, with the hopes of one day being able to get back to the Grammys. Feels surreal to have my name up there this time," he added, referencing his current nomination for reworking LSD's hit "Audio."
CID's version of the Labrinth, Sia & Diplo track is an undeniable smash. The remix has earned more than 15 million streams on Spotify and is tracking 2 million plays a month. It's a majestic take that heightens the drama and tension into a three-minute DJ energy blast.
A longtime friend of Insomniac, CID cites Countdown as his favorite festival to play. "It was absolutely ridiculous—probably the biggest crowd I've played for," he says of his performance last year. "It was one of those moments where I'm playing and I'm not really realizing how many people I'm playing for. And then you see the pictures afterward."
When questioned about his musical influences, CID reveals that the sound of big, crowd-moving hits is what makes him tick.
"Axwell is one of my idols, as far as producing. When that whole explosion happened, I remember going to Miami for Miami Music Week and seeing what they were doing. It was incredible," he remembers. "You could see the excitement, and it felt new and fresh. When they first came on, they brought something new. Steve Angello, he has been a supporter of mine, too. So he and those guys, what they were able to accomplish—it was really inspiring."
This was the year CID teamed up with Bahary and a copy of the Flying Lizards' 1979 quirk-wave classic "Money" for a revamped remix ready to rock the rave nation.
"Bahary and I got in the studio with the idea that we wanted to make something quirky and fun for the clubs," CID explained of their pumped-up version. "Bahary is a sample wizard, so we started going through some ideas. When he played 'Money,' I knew we could do something super fresh with it! The icing on the cake was that the original came out on Virgin EMI/Positiva, a label I've always wanted to work with."
CID's biggest inspiration remains his growing legion of fans, the very ones driving those stratospheric streaming numbers and packing festival tents to hear his encompassing, crowd-pleasing sound.
"It's an incredible feeling to know people are connecting with my music. I'm really grateful for all the plays it's getting, but more than that, all the messages people have been sending on my socials is incredible to see," he gushed earlier this year after his Bad for Me EP first starting rocking Spotify. "From people posting videos of themselves listening to the EP and people creating dance routines to the songs, to getting messages on how 'I Miss You' has helped them through a tough time, I've really been taken back by it all."
CID is playing at Countdown NYE 2018, an 18+ event taking place Monday, December 31, at NOS Events Center in San Bernardino, CA. Tickets are on sale now. For more information, visit the official website.
Follow CID on Facebook | Twitter | SoundCloud
Follow Countdown on Facebook | Twitter
---
Share
---
Tags
---
You might also like