Bryan Kearney Blows Up the Spot With His Dreamstate San Francisco 2017 Playlist
Bryan Kearney stands out as a true innovator and outspoken voice in trance music. His releases often drift between the lines of its diverse subgenres, always with a focus on driving beats and uplifting melodies. In true trendsetter fashion, he has never been averse to taking some calculated risks. When he became frustrated with labels rejecting his music, citing hesitation to diverge from the norm, he created his own Kearnage Recordings imprint. A famously difficult label to impress, it has gone on to become an extension of Bryan's forward-thinking spirit, and as a result of such stiff quality control, Kearnage now boasts some of the most groundbreaking music in trance.
Kearney has remained a loud and proud champion of trance from the gate. He grew up studying the greatest artists of the first wave of trance megastars. Yet when many of his contemporaries abandoned the sound to ride the EDM wave, his dedication to trance remained absolute. He's been vocal in underlining the hypocrisies of the industry, yet he has always kept positive about the future of dance music.
Kearney is a DJ's DJ, and above all else, he lives to woo the dancefloor and craft epic journeys in sound. His mission to evoke emotion through music has led him to become one of the most sought-after DJs in trance.
Ahead of his appearance at Dreamstate San Francisco 2017, Bryan Kearney threw down a massive playlist for your trance-seeking ears. We also chatted with the revered producer about his relationship with San Francisco, his thoughts on the "trance resurgence," and his recent social media cleanse.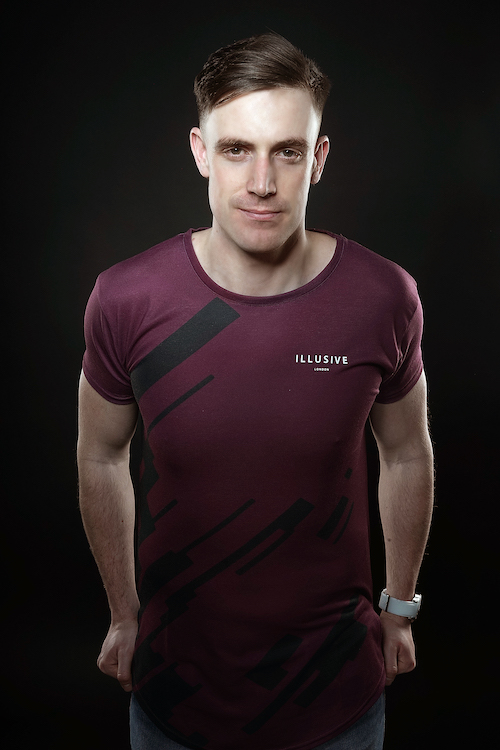 You made your US debut in San Francisco in 2010. Tell us about your relationship with the city. How does it feel to return for Dreamstate SF?
I have always had a great relationship with the city. I've never had a bad gig there. Last year's Dreamstate event—and also my extended set at Verso—were favorites of mine. I'm excited to return.
Having been around since the late '90s, do you think trance today is returning to the kind of influence it had on dance music back then? Will people look back on this era as another golden age of trance?
I'm reading more of this apparent resurgence day by day with regards to trance. People need to realize that it never went away; it's just that a lot of people decided to ditch it at a time when its popularity, in a commercial sense, was beginning to fall. Some of us stuck with it because of the passion we have for the music. I think you see people's true colors when things start to get tough.
Now… because they see the success of events like Dreamstate in the US, they all magically love it again. They couldn't wait to distance themselves from trance as fast as they possibly could; now they all want back in. That "EDM sound" they all went racing toward isn't satisfying them anymore. No surprise, really: It's instant-gratification music with no heart or soul. Trance has soul; it's based on melodies, which in turn evoke emotions in people. I don't know if it's a golden age. You can only really appreciate something after it's happened; let's see what happens. People should remember the ones who stuck with the sound when times were tough—the ones who stayed with it for the right reasons.
What is it that makes you consider yourself more of a DJ than a producer?
I'm dancefloor-educated. I started on the dancefloor and then worked my way onto the opposite side of the decks. I was schooled by the best artists in the world, at a time when they were all at the peak of their careers. I learned from the best in the terms of stage presence, set structure, and song selection. Production came after for me, taking all these ideas and life experiences and expressing them within my music. Some DJs play music, others play crowds—knowing what to play, when to play it and how to do so—the ability to catch them completely off guard and [to take risks].
You've been able to run your label independently for seven years now. Why is it so important to have an outlet for independent music?
I need to have the freedom to be able to do what I want to do. I don't want anybody having control over my creative capabilities. I'm extremely proud of my label. I want the [artists] on the label to express themselves however they want. I'm not targeting chart positions. For me, it's all about putting stuff out there that's different from what other labels are doing. Kearnage will always be independent; I built it from nothing, an idea in my own mind. I've been approached by a number of major dance music institutions [that were] trying to take it on board, but it's of no interest to me. At the end of the day, I'm Irish, and independence is something that's ingrained in our DNA.
You went on a social media cleanse a while back. What were the results like for you? Would you recommend it to anyone?
It transformed my life. It meant I wasn't digesting monstrous amounts of crap that people were posting on a daily basis. It meant I could solely focus on myself and how I can make things better for myself. As a result, my creativity has soared. I would definitely recommend it to everybody; even just to test it out for a week and see how much of a difference it makes. The only person I want to be in competition with is myself from the previous day/week/month. This can be a cutthroat business at times. When it comes to competition with others, some people in our scene can be ruthless; it's sickening. This way I don't have to entertain any of that.
Catch Bryan Kearney at Dreamstate San Francisco 2017, taking place Memorial Day weekend, Saturday, May 27, and Sunday, May 28, at the Bill Graham Civic Auditorium. For more information, visit the official website.
Alexander Dias is a trance OG. Follow him on Twitter.
Follow Dreamstate on Facebook | Twitter | Instagram
Follow Bryan Kearney on Facebook | Twitter | SoundCloud
---
Share
---
Tags
---
You might also like