The birth of our underground brand Factory 93 not only brought on an adrenaline rush reminiscent of the renegade warehouse era of raving—on which Insomniac was founded—but it also had us thinking back to all the people, places and parties that made this whole operation possible. And with that came a burning desire to crack open our collection and dust off the classic records we couldn't live without. Through our From the Crate series, we break out seminal and obscure cuts alike, imparting some knowledge in the process.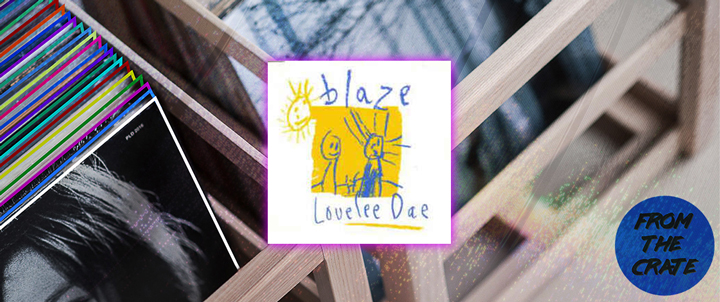 A classic charmer that brightened up dancefloors around the world in 1997, "Lovelee Dae" was written by Blaze (Josh Milan and Kevin Hedge), a New Jersey duo who made soulful and spiritual house music together for over 20 years, before sadly going their separate ways over claims of a significant financial betrayal.
Hedge told Spirit of House in 2011 that Blaze was inspired by the songwriters behind the club hits of house legends like Boyd Jarvis and Colonel Abrams, as well as legends like Quincy Jones, Earth, Wind & Fire, and Stevie Wonder. In their time together, Hedge and Milan remixed icons Diana Ross and Aretha Franklin and worked with modern legend Louie Vega.
"However," he pointed out, "I think my mission as a songwriter has been to add value to the universe, and the best way to do that was to write about things that are inspirational and uplifting. We have a responsibility to be citizens of the planet, and this is our little contribution. The gift that the Creator has given to us, we're sharing it with the universe."
In that interview, Hedge credited Milan's studio work (and his church roots) as creating the sonic calling cards that took them all over the world, saying, "His chords are where the Blaze sound comes from, and it's the chords that Josh creates that sparks the emotion in Blaze's music. Lyrically and melodically, we collaborate to create even more of that sound."
"Lovelee Dae" has been out for more than two decades, but people still can't seem to stop remixing the song—most recently, Belfast's Bicep in 2016—and paying tribute to it on dancefloors, where DJs will always be rewarded with good vibes and big smiles.
---
Share
---
Tags
---
You might also like