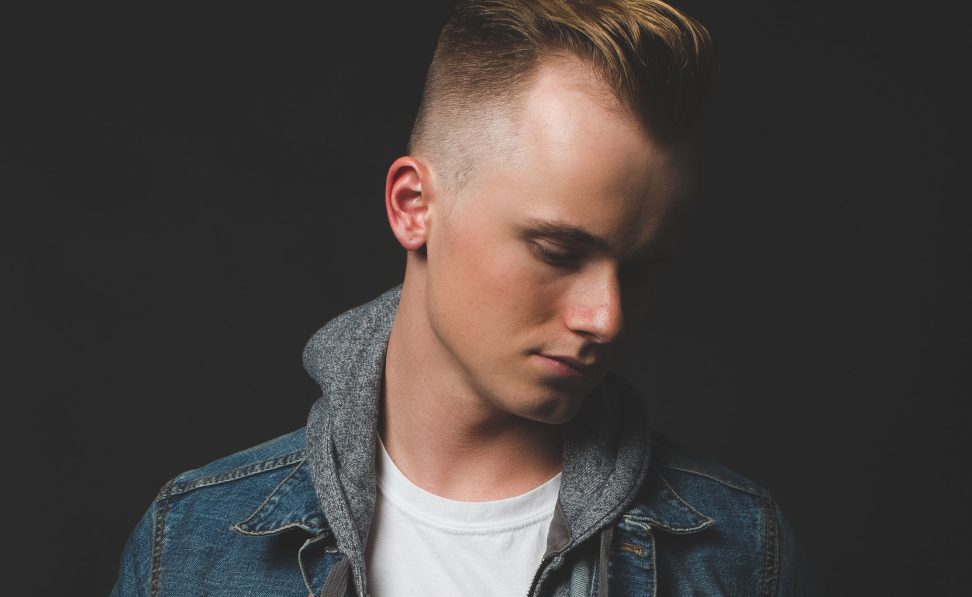 Origin: None
A modern day artist who expresses great diligence through all of his work, Zima performs upon the balance beam of commercial and underground success. Over the years, Zima has accomplished various achievements in his musical career. Including a chart topping debut EP titled Picture This, which hit #1 on Beatport, and is also held in high regard by Insomniac Events CEO, Pasquale Rotella as an "act to see" after winning first place at the 2014 EDC Las Vegas Discovery Project. His music revolves around the traditional four-on-the-floor house beat, but he refuses to follow any mainstream trends. Regarded as an "ear to the ground" producer, Zima's groovy songwriting abilities typically provide a melancholy strut of deep and colorful vibes combined with dark and techy influences. A Ukrainian native, Zima grew up on an island off the coast of the metropolitan district of San Francisco that is Alameda, which some call the "Coney Island" of the West. Through his passion for DJing and superb crowd-reading abilities, he's managed to build a name for himself through the pipeline of the underground warehouses to the budding, world-renowned nightclubs in the Bay Area. At the age of twenty – he wrote this "biography".
//
Soccer was my life. If I wasn't at school, sleeping, or eating, I would be practicing soccer. I played competitively year-round until my sophomore year in high school when I decided to quit. A year later, I chose to pursue music. I quit soccer because I didn't enjoy it anymore; I felt like I wasn't playing for myself. There was never a "moment" that made me instantly decide that music is what I wanted to do with my life. It was a gradual manifestation of ideas over the course of a year as I searched for who I was. I've loved music for as long as I could dance to the beat of a song. In my adolescent years I took up a few years of trumpet, guitar, and a bit of piano, and I discovered electronic music through my friends and family. The freedom that music provides me is unlike anything else, and is probably one of the main reasons why I have so much passion for it. A question I get asked a lot is: Why house music? I could go deep into it (no pun intended) and identify traits like the groove, the bass lines, the percussion, or the vibes. For whatever reason it is, it simply resonates with my soul and makes me extremely happy.
Home Town: Kherson, Ukraine
Currently Living: Alameda, California
Origin Of Name: I came up with the name Zima when I was 15 after I received my first DJ controller. I needed a name because I started to get gigs doing birthdays and house parties. I wanted something short and quirky or foreign sounding so I came up with Zima. It means winter in Russian (my native tongue), but it is far from my favorite season! (summer is)
Weapon of Choice: iPhone
Source of Power: Muse, Gorillaz, Pharrell Williams, Woodkid, David Beckham, Bruce Lee
What advice would you offer someone thinking about entering the Discovery Project competition?
You don't have to use your own songs and you don't have to cram a ton of songs into your mix either -I only used seven. Learn to build a set. As far as the production goes, focus on originality and telling a story (which can be applied to your mix as well!).
What do your parents think of what you are doing?
My mom is extremely supportive of me! In fact, she was the one I chose to bring with me to EDC as my guest. She doesn't force anything on me and doesn't tell me what to do or how to do it. She only gives me her opinion if I ask for it. I am very thankful for that because it gives me the freedom to explore and comfortably express myself at home when creating music.
What's the strangest part of your job? What makes you shake your head in wonderment about being a DJ and producer?
I am always in some wonderment when I DJ and a big crowd develops and joins in on the vibes. Witnessing EDC for my first time ever this year was mind-blowing. The fact that over 100,000 people gather in one place just to witness DJs perform is freaking ridiculous. It shows how powerful this scene has become and what it is capable of. Theoretically, music is the capturing of a moment in time, (kind of like photography, except with sound) and to be able to connect through people with these "time machines" is the most amazing thing in the world.
What's the biggest misconception about being a DJ? Or, what would people be surprised to find out about the profession?
That it's easy. Being a promoter and having a residency at Ruby Skye in San Francisco for the past two years has exposed me to a lot of DJs, and what I have noticed is the necessity of picking the right songs at the right time of the night for the right type of energy for the right amount of length has become overlooked. When you step into the booth, you have to leave your ego at the door and play not for the crowd but with the crowd.
How does what you do for a living affect you on a day-today basis? How, if at all, does it affect your friends and family?
Along with school, health and my family, music is my number one priority. There have been countless times where I have turned down a night out with friends so I can work on my music. I aim to spend at least 20 hours a week practicing writing music. I will admit though, this year's World Cup was slightly distracting!
What is your ultimate career dream?
To make a living doing what I love! A more tangible dream would be to perform at Coachella.
Are you impulsive with your work or do you have a sketch in mind before you start?
A lot of my projects start off impulsively. However, these impulsive decisions often lead to me sketching out a song in my head. The impulsiveness is kind of like the ignition or the kick start that I use to begin writing a song. When I DJ it's very similar. If I'm vibing with the crowd and I completely understand them, I can make very quick decisions about what tracks to play and how to carry out my set. If the crowd is sending me mixed vibes, it can be a little more challenging and I really need to think about it for a second.
What's the most important piece of gear in your studio and why?
My ears! Without them, I wouldn't be doing this interview.
What should everyone just shut the fuck up about?
Neymar (Brazilian soccer player). He's good, but there's better.
What's the hardest professional lesson you've learned thus far? How did it make your life easier—or more difficult?
Take every piece of information or wisdom you receive with a grain of salt because everyone has been brought up into this life with completely different circumstances than you. You can study someone's success all you want, but there is nothing they did that you are able to repeat. It's your life, live it the way that makes you happy, and just be honest with yourself.
Do you have a favorite all-time mixed CD or series?
Paul van Dyk – In Between
Winning track and mix:
---
Share
---
You might also like