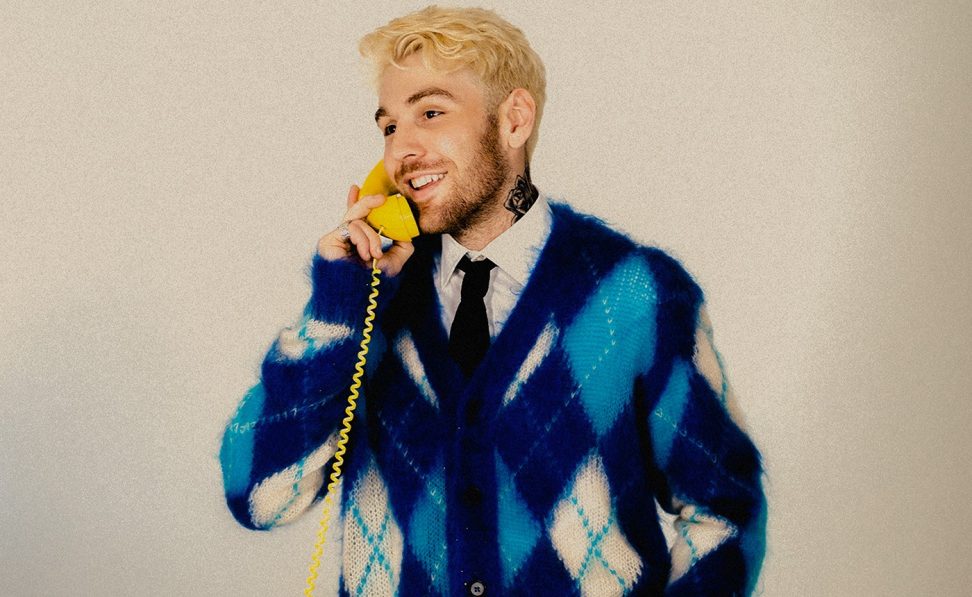 Genre: Electronic
Origin: United States
No one jumps into things the way Yung Bae does. Whether on a massive festival stage, in the lab with one of his many collaborators, or in the booth for his highly acclaimed and wide-ranging Apple Music radio show, the musical polymath born Dallas Cotton vaults skyward without ever looking back, consistently discovering new heavenly territory. And on his latest leap, Groove Continental: Side B (due August 18 via Bae's own Groove Continental label and Downtown Distro), the musical wizard lands squarely amongst candy-colored '70s clouds and disco dazzle jet streams. "When I start to work on a record, I just know if I'm feeling it or not," he explains. "So I immediately chucked all my analog synths, bought a bunch of old '60s and '70s gear, and got to work. I originally rooted my music in sampling so it seemed like a no-brainer to make the switch and start creating my own samples to work from and chop."
A pioneering sampler, producer, and songwriter, each new Bae record carves out its own unique world, touching on everything from vaporwave to funk, Japanese city pop to electropop. After making a mark via a major label, he jumped back to the independent world where he could chase down his wildest creative ideas — including a slinky nautical journey for 2022's Groove Continental: Side A, and a turn into a retrofuturist disco aerospace for the followup.
"I've always loved the fashion and films of the '60s and '70s, and got into a lot of the space age stuff, their vision of the future," Bae says. And as the pandemic lockdown stretched, he dug deeper and deeper into the logistics of the era's music, determined to figure out how to craft his modernist beats and ecstatic hooks through those guidelines. Album highlight "Awesome Ways" nails that fusion immediately, thanks in part to a feature from the legendary Nile Rodgers. The song's swanky electronic burbles, hyperfluorescent guitar, and pitch-perfect funk bass sound like the chic day party counterpart to Daft Punk's nightclub. And while studio time with a legend of Rodgers' caliber may have intimidated some artists, Bae's consummate and consistent collaborator role seems to have instead spawned a friendship. "We just chilled all day. Nile made us some food, and we still text," he laughs. "That's got to be my favorite experience from the whole album."
More than an obsession with the aesthetic of iconic '60s staple Trans World Airline (though that touchstone does show up in spades) and adoration of genre staples, Side B stretches its influences through hyperspace, braiding the strands of technicolor clay into pristine new shapes. "I was inspired by what they used to think the future would look like, so what would that sound like mixed with what the actual future sounds like?" Bae recalls wondering. As a prime example, the Tim Atlas-featuring "Tangerine" glistens like it just got out of the pool, a cannonball splash of modernist Anderson .Paak pop dripped into the arrangement. "Mix that citrus with tequila and we got a sunrise/ I just need one more squeeze/ Got my tastebuds tongue-tied," Atlas nimbly offers, Bae's beat deftly pairing soft-spun jazz guitar and thumping dancefloor rhythm.
Bae's previous records featured artists across a variety of genre lines, from Jon Batiste to AWOLNATION, EARTHGANG to Marc E. Bassy — not to mention his weekly Groove Continental Radio shows pulling in music from seemingly every area of the spectrum. But the LA-via-Portland producer never sounds scattered or lost, instead like he found the secret wormholes in the musical map. Crafted from samples he created and then chopped and rearranged, the ecstatic "Control" offers another serious highlight. Complete with vocals from John the Blind, the headrush dance track makes three minutes on the dancefloor into an anthem of empowerment. Album opener "Body Talk" similarly finds its footing via the love language of dance, Mayer Hawthorne singing some classic pickup lines. "If loving you's a crime, then I'm guilty as hell/ They can arrest me if they want to, I'll go straight to the jail," his falsetto rings, tipping from familiar into enraptured via Bae's limitless production gloss. The high-tempo "Oceans," meanwhile, is Bae at his slinkiest, an intoxicated and intoxicating blend of lovelorn lyrics and heart-thumping rhythm, sampled regal horns layered into the hook.
The music of Side B is tongue-in-cheek but serious in its intent, seemingly complex but approachable at its heart, and always with a glowing, physical core. And by recreating both disco and futurist pop from scratch, Yung Bae creates a sum far greater than its parts. "I've been working on three albums at a time, had my radio show, and was doing production sessions for other people, but this album feels like a break, a little trip back to the '60s and '70s," Bae says. "People focus on the corny elements of disco, but when you boil it all down, disco's the root of so much of today's pop and electronic music. I see it at every festival I play, in a variety of different sets. They might not even think about it, but most of the roots of house music derive from disco, and my aim is to maintain that sound but give it its own light in today's music."
---
Share
Upcoming Event
---
You might also like