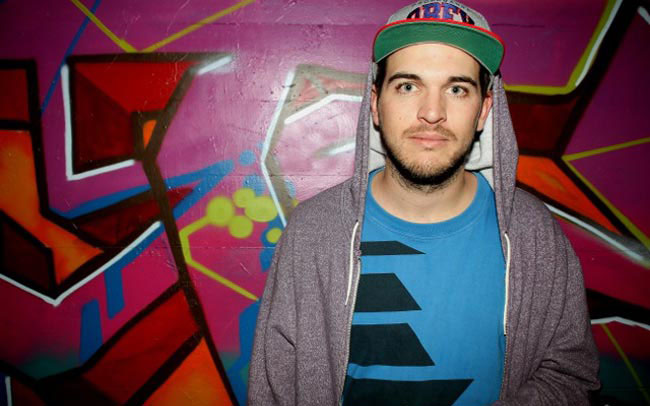 In a world of dance music that's become increasingly homogenous, YOBILL sticks out like lumpy milk. It all started in 1999 with a Roland JX-3P Analog synth and a boombox, where making bass line techno consisted of tirelessly overdubbing cassette tapes. Combining a musical background of marching in drum corps with an insatiable passion for technology, the drive to make dance music came naturally. In 2006, while studying abroad in Barcelona, YOBILL discovered modern club culture and the rest is history. He has graced the stage at BLOW UP! SF, Electro Pop Rocks, Avalon and Exchange LA playing his signature sound of groovy techno and bass line booty. With productions featured by Judge Jules on BBC Radio 1 and supported by Nick Monaco (Dirtybird), TJR, ///Bones and Mikey Lion the future is looking awfully bright for the California grown producer. What you get with YOBILL is a DJ that doesn't drop bombs on the dancefloor, he picks up the dead.
//
I try not to take myself too seriously and usually fail. It's a blessing and a curse because in this community there are so many talented people that it really puts things in perspective. Simply being involved is more important to me than any piece of music I could write. Whether that means DJing a house party, helping load up a mates computer with software or staying up way too late watching Boiler Room videos…I find myself always-immersed in house music.
Interview
---
Home Town: I'm an Okie!
Currently Living: Silverlake, CA
Origin Of Name: People started calling me Wild Bill. I liked the name but it was difficult to stand out in a web search against the legend of the Wild West. So I changed the spelling to Y-O-Bill trying to be phonetically witty. No one got it.
Weapon of Choice: I've always wanted one of those PVC potato guns.
Source of Power: My high school band teacher: I definitely wouldn't be as interested in music without that experience.
Was there one particular moment in the recording or mixing process for your Discovery Project entry that made you feel like you were creating something pretty damn special?
When I realized I had like two hours left to upload it. I don't think I have ever worked that efficiently in such a short period of time. I always work better under pressure. There was just something about how it sounded coming from my crappy laptop speakers after I put it on Soundcloud, I thought to myself, "Damn, I might actually have a chance to win this!"
Do you have any memorable moments from past EDC's or any other Insomniac party?
That last EDC in LA was legendary: 10-minute bus ride from my apartment, open bars in VIP, summertime day bliss in downtown. I still don't think I have had that much fun…or maybe I'm just getting old.
What's the most important piece of gear in your studio and why?
My Yamaha HS50 monitors, they make your music sound really bad if the mix is off. I used to struggle a lot trying to get tracks to translate on other speaker systems. Once I got those Yamahas, everything seemed so obvious, I highly recommend them.
If we pressed Shuffle on your iPod while you went to the bathroom, what would you be embarrassed to come back to us listening to?
Every song I trainspotted from you over the years; we all like to think we discovered every track in our library, but the truth is my friends have really good taste.
What sound or noise do you love?
There is truly nothing like loud bass on a proper outdoor system. There is just something about how there are no reflections like in a club or tent. You can feel it but it doesn't hurt your ears. I always annoy people I'm with trying to explain what it is…but just yah, bass outdoors.
What should everyone just shut the fuck up about?
Genres, specifically anything "future."
What advice would you offer someone thinking about entering the Discovery Project competition?
Don't hesitate, anyone can win. You just need put yourself out there. My girlfriend was like, "Those competitions are always rigged, don't waste your time." Boy was she surprised when I told her I actually won!
Winning Track:
---
Share
---
You might also like