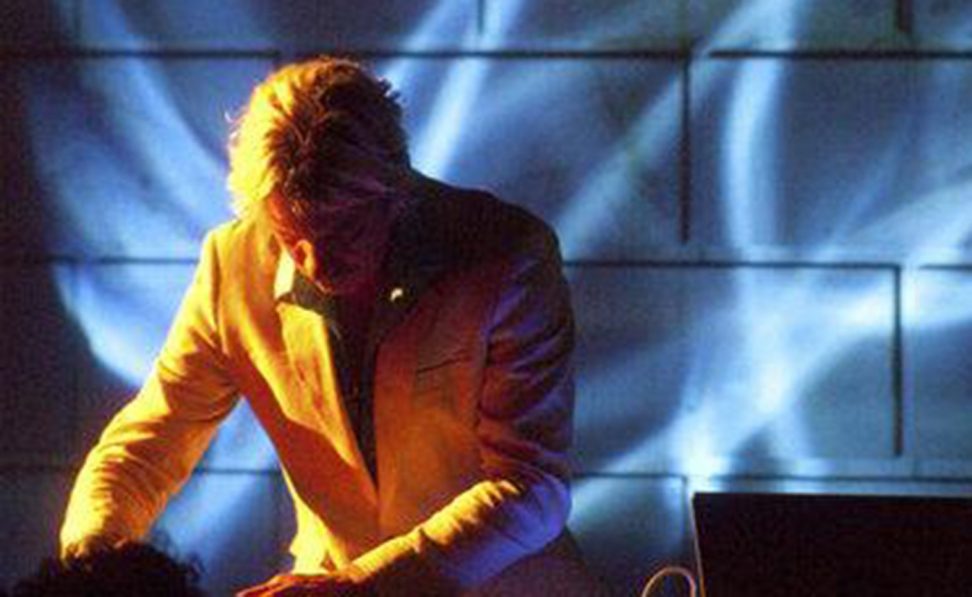 Genre: Alternative/Indie
Origin: United States
William Basinski is an experimental composer, sound sculptor, and video artist based in Los Angeles, California. He is a relentless experimentalist obsessed with reel-to-reel tape decks, splicing tape and spindling it. His musical signature is evidenced, interestingly enough, by deeply emotional sounds filled with multiple tones, drones, textures, and shades that are as hauntingly beautiful as they are somber. While he's best-recognized for his career-defining 2002 album The Disintegration Loops, Basinski recorded and released new music prolifically, expanding on his beautiful and emotionally resonant sounds with albums like 2020's mournful Lamentations.
Basinski is a classically trained musician. He was born in Houston and undertook his first musical studies on the clarinet at Richardson High School — an instrument he continues to play. Upon graduation, he studied saxophone and composition at North Texas State University. A teacher introduced him to the music of John Cage, which proved influential. A little later, he encountered Steve Reich's Music for 18 Musicians and Brian Eno's Music for Airports, and the first two albums by Fripp and Eno. Influenced by tape loops and delay, Basinski began his own experimentation, putting a piece of cellophane tape over the erase head of a Sony Walkman, then dubbing his own compositions played on electric piano. He furthered these on two full-sized reel-to-reel decks that he continues to use.
He met artist/curator James Elaine, who was visiting from San Francisco, and played him the tape. Elaine, well connected in music and art circles, was impressed and encouraged Basinski. The two fell in love and Basinski relocated to San Francisco where he began to work in earnest. Eventually, they migrated to New York City and ultimately Brooklyn, where they converted a ruined loft into a proper studio space and a venue called Arcadia. Many artists played the space, including Diamanda Galas and Antony Hegarty. Basinski played clarinet in the first version of the Johnsons.
Throughout the '80s, the composer worked with tape loops, analog keyboards, and Mellotron, and assembled a formidable body of work. His first release, Shortwavemusic, issued on Raster-Noton in 1998, dated from this period. His sophomore effort, Watermusic, appeared on his self-created label 2062 in 2000.
In July of 2001, he intended to create new masters of works from his archive — some were 20 years old. As the old tapes were played into the digital recorder, they began to disintegrate. Astonished, Basinski began sonically tweaking what he heard, but then surrendered to the unfolding evolutionary process and let them be: their decay was captured with a digital timestamp. He continued with this painstakingly slow transfer process of his archived work through September 10. On the morning of September 11, 2001, the World Trade Center was attacked and destroyed by terrorists. Basinski and his neighbors were watching the smoke and fires from their roof. He began playing The Disintegration Loops on loudspeakers and, borrowing a video camera from a friend, fixed it in one spot and let it record. The next day, he assembled the footage with the music. He released the first volume in 2002 and issued three additional volumes annually, commemorating the event and creating an elegy.
Basinski's work pace was intense and the releases kept flowing: The River was issued by Raster-Noton in 2002, followed by Watermusic II, Melancholia, and A Red Score in Tile, all in 2003. David Tibet of Current 93 released Variations: A Movement in Chrome Primitive in 2004 through Durtro/Die Stadt. Over the next four years, Basinski's 2062 released a variety of new and archival work. These included Silent Night (2005); The Garden of Brokenness & Variations for Piano and Tape (2006); El Camino Real (2007); 92982 — titled after his zip code in his new home of Los Angeles — and Vivian & Ondine (2009).
The Disintegration Loops were performed as part of the ten-year anniversary concert Remembering September 11 at New York's Metropolitan Museum of Art in its Temple of Dendur by the Wordless Music Orchestra, orchestrated by Maxim Moston. In 2012, Temporary Residence re-released The Disintegration Loops in a limited set of 2000 vinyl copies. It included a DVD of Basinski's film with the audio soundtrack, and compact disc versions added a fifth disc that contained the Wordless Music Orchestra's performances at the Met and the Venice Biennale. A lavish large-format book included photos and essays by the composer, Tibet, Hegarty, and Michael Shulman (director of the National 9/11 Museum, who inducted the work into its permanent collection).
In 2013, Basinski and sound installation artist Richard Chartier collaborated for Aurora Liminalis, issued by Line. Nocturnes appeared from 2062 the same year. In 2015, the composer self-released Cascade and The Deluge, as well as another collaborative recording with Chartier entitled Divertissment on Important. Basinski premiered a piece titled A Shadow in Time in concert at London's Union Chapel in February of 2016. The piece was dedicated to David Bowie, who had passed away the previous month. A recorded version was issued by Temporary Residence in January of 2017. In the fall of 2018, Basinski and Room40 label boss Lawrence English announced the collaborative work Selva Oscura. Dedicated to the memory of experimental filmmaker Paul Clipson, who was closely associated with the ambient and drone scene — during his life he collaborated with artists such as Grouper, Jefre Cantu-Ledesma, and Sarah Davachi — its title was taken directly from Dante's Inferno, and translates as "twilight forest." Like much of Clipson's work in film, the music is indicative of losing one's way in place and time. The album was released in October. In 2019, Basinski released new music for On Time Out of Time, a drifting suite of songs created in part from interstellar recordings of two black holes merging. For 2020's Lamentations, he scoured his archive of decaying analog recordings, combing through over 40 years' worth of loops and sound fragments for an album's worth of new pieces that continued the funereal tone that defines his best-known work. ~ Thom Jurek, Rovi
---
Share
---
You might also like