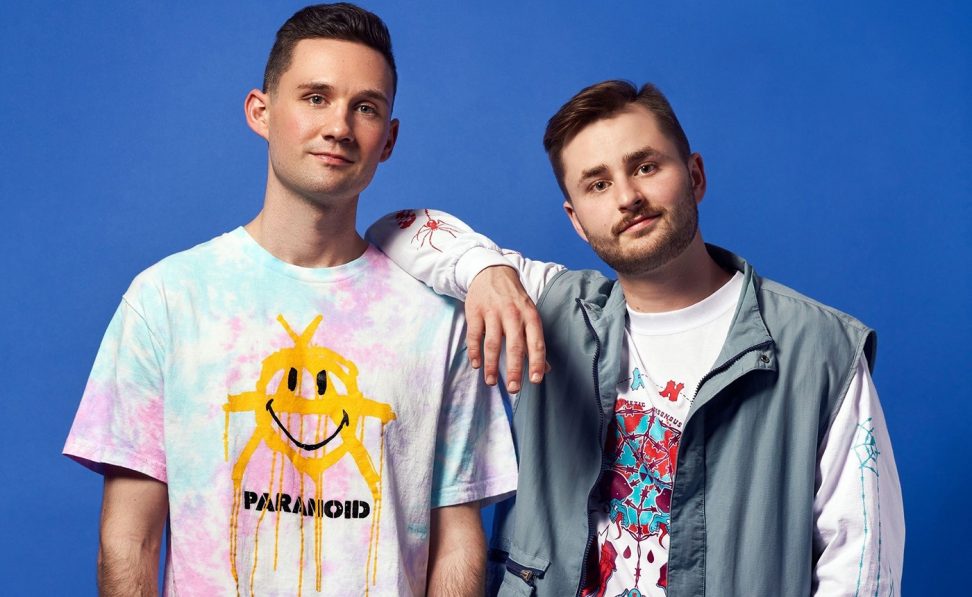 Genre: Electronic
Origin: Canada
Canada may not be first country that comes to mind with the word tropical, but that'll change once you hear Toronto dance music duo WAVES' colorful, upbeat sound.
Best friends since high school, Spencer Bridle and Frankie Grant share a love of tropical house, dance-pop and summers by the lake.
"We're Toronto boys who've always loved cottage country. When we started touring we went to Miami and were, like, what if we combine the two—swagger from Miami with having a good time by the lake," says Bridle. "It's almost like tailgating but not—it's a red cup party vibe. We really want to reflect that in our music and style."
Bridle leads on songwriting and production while Grant helms live performance, each adding to the other's vision. WAVES' first singles dropped in 2018, with "Blinded," "Take it Over" and their Dzeko remix "Heart Speak" clocking four million streams on Spotify alone without label or management backing. After the world closed down, their career revved up, signing with Ultra Music as well as Northside Management, the team behind Loud Luxury. Escaping their small condo, they lugged their gear to the lake and laid down tracks.
And now that lockdowns are in the rear-view, WAVES are ready to drop these purpose-built party tracks in person. "We think the roaring 20s are about to happen again," says Bridle. "People are going to party their face off after this!"
---
Share
Upcoming Event
---
You might also like