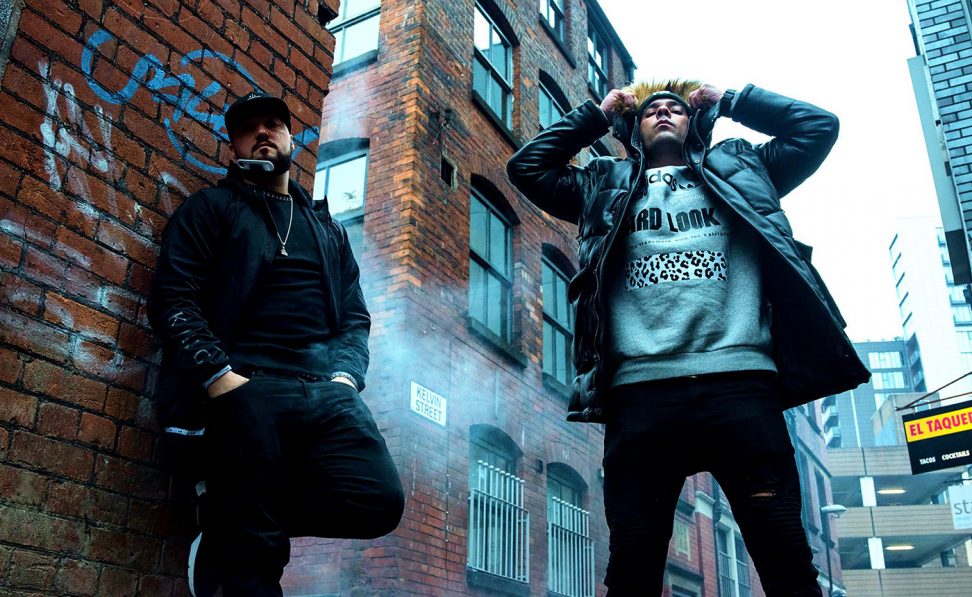 Origin: United Kingdom
Somewhere deep in inner city Manchester, in the attic of an old cotton mill you can almost smell the energy, drive and raw passion as Virus Syndicate bulldoze their way through the equanimity of music's status quo. Still innovators, still underground and still true to the dream after all these years.
Formed in the mid 2000's in one of the most musically innovative cities on the planet, Virus Syndicate are undoubtedly one of the biggest global pioneers in the fusion of Hip Hop and Bass music. Spearheaded by lead members Nika D and JSD the formidable group are widely acclaimed for bringing their own unique take on grime, hip-hop, dubstep and everything in between creating a potent mixture of jaw dropping punchlines and incredibly intricate flows with monster bass lines.
Virus Syndicate embody what hardworking independent artists should be in 2016. A relentless work rate and an effortless ability to innovate, stay on the pulse and lead new trends.
Supported by the upper echelon of electronic – Skrillex , Cypress Hill , Mista Jam, Borgore, Rusko, Dope DOD, The Prodigy, Knife Party, Chase & Status, Foreign Beggars, Skream, Zane Lowe, DJ Vadim to name a few – the Syndicate are a mainstay in the global music scene.
2016 saw the release of their 4th studio album, the high octane, beautifully cinematic and genre bending "Symptomatic" which stormed the itunes album charts in over 6 countries. The syndicate left fans and the media in a daze after relentlessly unleashing a string of hard hitting, high calibre visuals to accompany their latest offering which has only gone to add to the already deep routed respect the group have gained amongst their fans, musical peers and the media alike. Constantly re-writing the rule book Virus Syndicate take innovation by the scruff of the neck and hold no punches when it comes to their brutal production and outstanding lyricism.
The last 12 months has seen Virus Syndicate touring Europe countless times over taking their insane, energy fuelled live show across the globe to masses of excited fans. Their music has been used in films (John Travolta's latest film "Criminal activities"), on tv (HBO's cult tv serious The Leftovers) and in games (EA sports' hugely successful "Need for speed" franchise). The group also filmed a TV Show with Redbull (to be released later in 2016) detailing the Manchester music scene and their rise to fame as well as releasing a collab EP with dutch hip hop legends Dope DOD.
Having recently transformed their Live show into a state of the art visual experience and clocking up some serious air miles in your dates Virus Syndicate aren't slowing down any time soon…. In fact they are a runaway train, a juggernaut of bass and bars, and it's heading in your direction fast. You won't be able to dodge this bullet, so It's better to jump aboard and enjoy the ride.
---
Share
---
You might also like