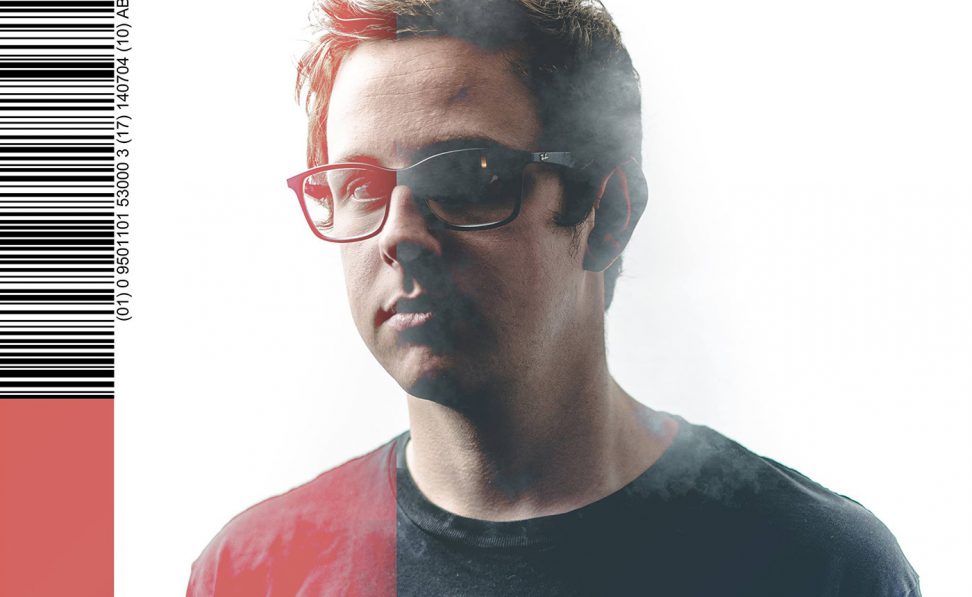 Genre : Electro House
Origin: None
Virtu can be defined as "excellence or merit in the objects of art, curios, and the like". This suits well for Jon Sprott for he strives to produce quality big room bangers with infectious melodies that will leave your jaw on the floor and chills down your spine. 
He's had numerous charting tunes and shared the stage with such acts as Arty, Flying Lotus, Mord Fustang, Tritonal, and many more. In 2012, Virtu won the chance to play at Electric Daisy Carnival in Las Vegas via the Discovery Project by Insomniac. Receiving support from Dyro, Gareth Emery, Thomas Gold, TJR, 3LAU, Seven Lions, BT, Cyberpunkers, Lazy Rich, Myon & Shane 54, Joe Garston, Miles Dyson, and Spencer & Hill, Virtu will continue to create the most energetic, hard hitting tunes the world is waiting to hear. 
His production style cannot be described for every tune he produces is diverse and always changing. His live sets will consist of anything from Electro & Progressive to Dubstep & DnB to keep you on your toes.
//
Music has always been the most important thing to me in life. I've been taking piano lessons since I was five years old. Took up guitar, bass, and drums throughout middle school and high school. Joined a few bands and high school and eventually found my calling: electronic music. There was no doubt in my mind that I wanted to produce electronic music for the rest of my life. It was a spectacular moment for myself at Electric Daisy Carnival in 2008. I owe a lot to Insomniac for this immense passion I have for electronic music. Electro and progressive house are what I mainly focus on producing, but I love all of the genres equally. I can't wait to continue to further my knowledge and share my music with the world.
Interview
---
Home Town: Santa Clarita, CA
Currently Living: Santa Clarita, CA
Origin Of Name: I was looking for a name in 2009 and was on dictionary.com when I noticed that the Word of the Day was "Virtu" meaning "Knowledge or expertise in the fine arts." I thought this fit perfectly so I decided to use that.
Weapon of Choice: Logic, CDJs and house music
Source of Power: Nero, Wolfgang Gartner, deadmau5, Laidback Luke, Maison & Dragen, Space Laces, Feed Me/Spor, Hardwell, Eric Prydz/Pryda/Cirez D, Dirtyphonics, and many more.
Was there one particular moment in the recording or mixing process for your Discovery Project entry that made you feel like you were creating something pretty damn special?
Not specifically. I knew having a bunch of original work would definitely catch their attention though.
Are there any dots to connect with where/how you grew up to your musical output? From people freestyling on the street corner to a grand piano forced down your throat by your Mom.
A grand piano being forced down my throat by my mom describes my situation exactly. How funny.
What do your parents think of what you are doing?
My mother was always the one that pushed me very hard and my father is the one that supports my vision and dream. My mother passed away in 2011, but I know she'd be happy with what I'm doing today.
What's the strangest part of your job?
I'm not too sure. It could be that collaboration is such a common thing. You don't see bands collaborating with other bands, well, ever. I think that's a good thing though. Collaboration is so healthy and definitely helps one push their music even further.
What's the biggest misconception about being a DJ?
Being a DJ is more than just performing at shows and having a good time. Countless painstaking and mind-numbing hours are spent in the studio before the show. That's where the real work comes in to play.
Tell me about your most memorable night out.
I think performing at EDC in 2012 was definitely the most memorable. I told myself at EDC in 2008 that I would perform at that festival someday and when I did, I just couldn't believe it. I achieved my main goal that night. And picking up an artist pass and going in the artist entry that day was absolutely mind-blowing. I was too stoked.
Do you have any memorable moments from past EDC's or any other Insomniac party?
Moby played a track in 2008 called "Anthem" by Miles Dyson. I'll never, ever forget that moment. I was in sheer awe at this tune. It was at that moment that I decided I wanted to produce that sound specifically.
How does what you do for a living affect you on a day-to-day basis?
Well it hasn't affected me personally too much yet. I haven't been on a long tour or anything like that yet. But it has affected my happiness in life. I've found the best friends I could ever dream of through this scene and making this music and I couldn't be happier because of it.
What is your ultimate career dream?
Playing Kinetic Field at EDC. Hands down. And I'd love to travel to Ibiza.
Are you impulsive with your work or do you have a sketch in mind before you start?
Sometimes, yes. Sometimes, no. I usually have an idea of what I'm going to play at a show. But I don't always have an idea of what kind of song I'm going to make when I'm in the studio. The idea comes out throughout a period of hours working on certain sounds and melodies.
How, if at all, does listening to music figure into your creative process?
I'd say "Language" by Porter Robinson made me jump into the studio and start working on something similar. A lot of the time I'll produce something simply because I was influenced by a certain technique that I hear in a song. But I don't always produce a song that sounds similar to it.
What's the most important piece of gear in your studio?
My Dave Smith Poly-Evolver Synthesizer. It's an amazing piece of machinery and I'm still trying to figure out how to use it to its full potential. I'm in love.
How important is it for you to experiment and take on the risk of failure?
Very important. Although I do like to have an idea of what I'm going to play when I perform, I do like to try things I've never done before if it comes natural.
If we pressed Shuffle on your iPod while you went to the bathroom, what would you be embarrassed to come back to us listening to?
Hmmm, good question. I love all of the music in my library and am not really ashamed about it. But if I had to pick one, it'd probably be any of those old Simple Plan tunes.
What sound or noise do you love?
Any noises put out by Space Laces. Hands down.
What should everyone just shut the fuck up about?
People are going to hate me for this. But Daft Punk. I love Daft Punk, don't get me wrong. They're incredible musicians. But I can't go a single day without hearing how amazing Daft Punk is. The hype is a little much in my opinion.
What gets you excited when you think about the future of electronic music and club culture?
I always had this vision that electronic music would take over so much that I could walk into Walgreens and hear mixes from Eric Prydz or sit down at a restaurant and listen to some Terravita. I hope it gets there one day.
When you look at electronic music and the surrounding culture, what worries you about the future?
I think the main problem is copycat-ism. Now this is a natural thing in all genres of music, but there comes a point when it seems artists aren't being creative anymore. And that happens a lot with dance music right now. I can only hope that emerging artists are able to change that and reinvent their own sound with their own production style instead of adhering to a lot of the same formulas we hear nowadays in the charts.
What are your weaknesses?
I would say mixing and mastering are my weaknesses. I've never been too good at technical stuff like that so I'm constantly spending way too much time on it because I don't completely understand it yet. I'm getting there though.
Do you have a secret passion?
I'm secretly in love with downtempo music. Shhh…
How would you describe your sound to a deaf person?
That's a very difficult question. I guess I would say "Aggressive emotion."
Is success physical or internal?
It's completely internal. Success is achieving my goals and dreams the way I want to achieve them. I can be successful so many ways physically doing different things or through other avenues, but if I don't do it the way I internally see it, I won't be successful.
What do you remember about your first DJ gig?
Well my first DJ gig was a bit nerve wrecking; seeing as it was in front of at least 500 people. This was Abstract Festival in San Diego in 2011. It went well, but we had never used the equipment provided for us so we were learning while performing. Also, we planned our set to be 45-minutes and Flying Lotus was nowhere to be found at the 45-minute mark and we had no more music to play. Big rookie mistake. So there was about five minutes of silence before Flying Lotus started.
What's the hardest professional lesson you've learned thus far?
I'd say just staying original and performing the music you personally like instead of "pleasing a crowd." I need to represent a certain sound instead of trying to please people who don't completely understand it yet.
Do you have a favorite all-time mixed CD or series?
Nero's Essential Mix is the best one yet—hands down. Although I must say, I'm also in love with Mat Zo's as well.
What advice would you offer someone thinking about entering the Discovery Project competition?
Definitely do it. Originality is key. Make sure everything about your entry will stand out from the rest. Every song you put in the mix should have something unique about it that no one has heard, even if it's just a simple edit or mashup. Make it sound fresh.
Last words?
I really love Red Bull…woo…that was a difficult confession.
Winning Track:
Live at EDC Las Vegas 2012:
---
Share
---
You might also like