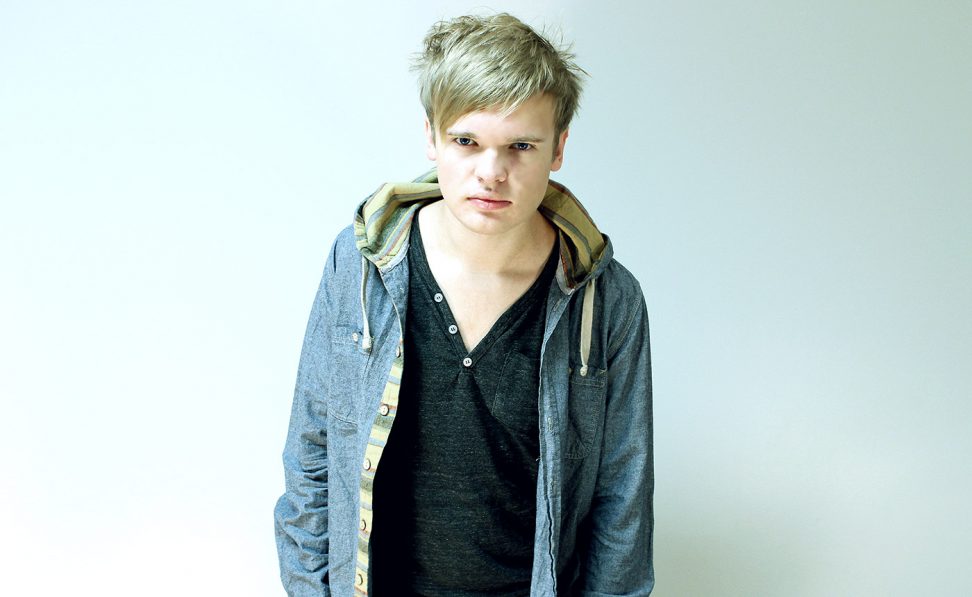 Home Town: Lebanon, Ohio
Currently Living: Los Angeles, California
Origin Of Name: It actually came from a textbook in my biology class. I thought it sounded cool (as dumb as that sounds now).
Weapon of Choice: Halvanhelev (Tohka Yatogami's final sword)
Source of Power: Life itself, world lines.
What advice would you offer someone thinking about entering the Discovery Project competition?
Be Genuine. Drink plenty of water.
Was there one particular moment in the recording or mixing process for your Discovery Project entry that made you feel like you were creating something pretty damn special?
Honestly, I just did it all for fun and so I would have a new mix to listen to! I got really excited when I found out that I won.
Are there any dots to connect with where/how you grew up to your musical output?
I grew up playing in a lot of different post hardcore bands, so emotional-based music really influenced me.
What do your parents think of what you are doing?
They're very supportive. I love you mother and father.
What's the strangest part of your job? What makes you shake your head in wonderment about being a DJ and producer?
Probably this question right now.
What's the biggest misconception about being a DJ? Or, what would people be surprised to find out about the profession?
Girls don't talk to me.
Tell me about your most memorable night out as an artist or as a fan or as an artist.
Playing EDC was very exciting for me, I met a lot of amazing people and had an amazing time. As a fan, Axwell's raves had the best crowds of any EDM event I've been to. It was very fun.
Do you have any memorable moments from past EDC's or any other Insomniac party?
EDC 2014 was my very first EDC. I also went to Escape From Wonderland, which changed my life.
How does what you do for a living affect you on a day-today basis? How, if at all, does it affect your friends and family?
Well I sit in my un-air conditioned room and sweat, so I'd say it's pretty snazzy.
What is your ultimate career dream?
I want to make someone cry with my music (in a good way).
Are you impulsive with your work or do you have a sketch in mind before you start?
That really depends on how I am feeling. Sometimes it all comes together, other times I have to really think about it.
How, if at all, does listening to music figure into your creative process? What's the last song you heard that made you drop what you were doing and go into the studio?
I really hate listening to music and writing, it screws everything up. I don't like pulling influence from other songs directly, it makes everything turn to crap.
What's the most important piece of gear in your studio?

Do you have a list of people you'd like to collaborate with in the future? Why specifically would you like to collaborate with this person/these people?
I really want to collaborate with ClariS on a song. Their voices are wonderful.
If we pressed Shuffle on your iPod while you went to the bathroom, what would you be embarrassed to come back to us listening to?
What kind of question is this?
What sound or noise do you love?
Silence.
What gets you excited when you think about the future of electronic music and club culture?
The day that it sinks back underground.
How would you describe your sound to a deaf person?
This is a good question.
What do you remember about your first DJ gig?
It was at a coffee shop in Ohio called The Venue. A lot of people showed up and everyone raged. It was a good time.
Do you have a favorite all-time mixed CD or series?
Hardcore United Tokyo
Winning Mix:
---
Share
---
You might also like