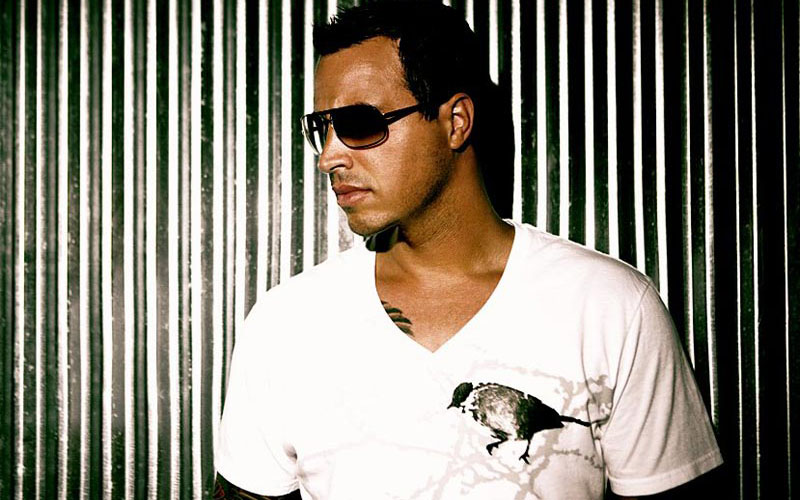 At an early age Vecs was introduced to the world of DJing. His uncle was a NYC DJ, who played in many of the top clubs and radio stations back in the day. It was inevitable for Vecs to follow that direction. Getting his first turntables at the age of 9, he was instantly hooked. By the age of 13 he was throwing his first party. Fast-forward to the present, tired of the music that he was hearing on the top 100 track lists of Beatport and such, he decided to jump head first into the production stage.
His sound is infectious, with his hard forward driven kick drums, low end bass lines. It's hard not to be moved by his sound! This was quickly proven with the release of his unofficial remix of Red Carpet's "Alright." People wanted this sound. Within 7 days of its release, the track exploded on the scene and gained support from Scumfrog, Roger Sanchez, Chris Moody,Tom Novy, Richie Santana,Peter Bailey,Seamus Haji, Agent Greg, Armand Pena, Etienne Ozborne,Abel Ramos, and many many more. It's been on the top ten of Music Lounge, Seamus Haji and Scumfrog played it on there international radio shows. With this being his first track, it was a great start.
He has since released 4 new tracks,all of which have been on Musik Lounge's top ten, and with major support from all the big names in the business. It's safe to say his sound and talent are being recognized. With more new tacks in the pipeline, his expanding style, and evolving sound….who knows what we can expect.
//
Music to me means freedom, freedom to express yourself through your music. When I create music it's all about the vibe that I'm in. It dictates my flow, and when people here my music, they feel that vibe with me. It's that natural high that keeps me going…
Interview
---
Home Town: Queens, NY
Currently Living: Queens, NY
Origin Of Name: It's actually my last name shorten, my friends starting calling me that since I was eight.
Weapon of Choice: Pioneer a must!
Source of Power: Too many to list but here are a few: The Junkies, Carlo Lio, Loco Dice and Dubfire.
Was there one particular moment in the recording or mixing process for your Discovery Project entry that made you feel like you were creating something pretty damn special?
Every time I create a track I get those Goosebumps when I know I'm on to something. This was no different when I made this track for Discovery. I just knew it was the right vibe to go with.
Are there any dots to connect with where/how you grew up to your musical output?
The dots to me started young. My uncle was a pretty big DJ back in the day, so I caught the bug early on from him. It was later that I really got into making music and trying to create that vibe that I was always searching for as I looked for tracks.
What do your parents think of what you are doing?
LOL.
What's the strangest part of your job?
The strangest part is when you're playing one of your tracks and someone is signing along with it, or just completely into what I'm playing and you really can feel it when they're into it. It's an amazing feeling.
What's the biggest misconception about being a DJ?
Mostly that the scene is full of debauchery. Which it's not, well maybe sometimes! LOL.
What is your ultimate career dream?
To take this to the next level and to start playing in all different types of venues and clubs. Play with the big boys, like they say. Mostly to be recognized by the people I look up too in this business.
Are you impulsive with your work or do you have a sketch in mind before you start?
Impulsive.
How, if at all, does listening to music figure into your creative process?
Tremendously, I may hear a certain sound or riff and want to incorporate it into one of my tracks. It always happens.
How important is it for you to experiment and take on the risk of failure?
With no risk there's no reward.
If we pressed Shuffle on your iPod while you went to the bathroom, what would you be embarrassed to come back to us listening to?
Lana Del Rey "Young and Beautiful."
What should everyone just shut the fuck up about?
EDM.
What are your weaknesses?
To hard on myself.
Do you have a secret passion?
No, nothing but music.
How would you describe your sound to a deaf person?
Forward moving, low-end bass driven, kick you in your chest music! LOL.
Is success physical or internal?
Internal. It's that feeling you have of accomplishment that gives me success.
What's the hardest professional lesson you've learned thus far?
Try not to rely on people. Get as much stuff done on your own terms.
What advice would you offer someone thinking about entering the Discovery Project competition?
Just be yourself and make music that you love!
Winning Mix:
Winning Track:
---
Share
---
You might also like