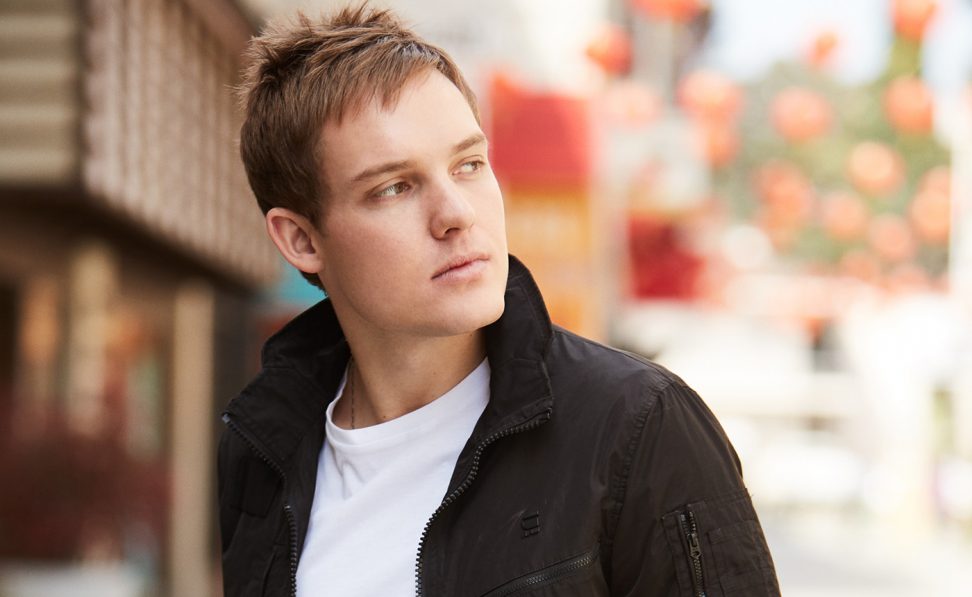 Establishing himself as a successful crossover artist, tyDi's specific brand of music has garnered mass appeal. Playing over 150 shows a year and touring globally keep him busy, but when tyDi gets into the studio, magic happens.
The release of his fourth studio album, Redefined (2014), marked a major shift in the Australian producer, tyDi's career. "After three years of writing, recording, composing and producing, this is a project that captures the absolute highest highs and the lowest lows of my personal life." Showcasing his range as an artist, Redefined stands as an eclectic, honest, and creative reflection of who tyDi is as a producer, songwriter and DJ. "So much of my heart, blood, sweat and tears went into these 20 songs."
A balance of raw lyrical storytelling and masterfully composed, technical music demonstrates tyDi's attention to detail. As a conservatory trained musician, tyDi consistently draws on elements from genres beyond electronic music, utilizing organic orchestral strings, power guitar riffs or pop hooks. The album features a host of talented vocalists, including Dashboard Confessional's Chris Carrabba, which tyDi refers to as "lifelong dream collaboration." Appealing to global audiences, Redefineddebuted in September 2014 at No. 4 on the U.S. iTunes Dance Chart and No. 5 on the Australian iTunes dance chart, while the album's title track, 'Redefined' featuring Melanie Fontana garnered over 2 million Spotify streams and quickly became the Billboard No. 1 Dance Airplay record in the U.S., as well as the most played record of 2015 on SiriusXM BPM. Its success speaks to the quality of the music, pushing tyDi further into the mainstream spotlight.
No stranger to success, tyDi (born Tyson Illingworth) boasts a resume of accolades that reach far beyond sheer play counts. Beginning his musical career as a drummer in a high school rock band, the native Australian became so enamored by electronic music that he acquired a set of turntables at the age of 16 and by the age of 17, he was signed to Armin Van Buuren's Armada label. Inspired by his love for music and learning, tyDi studied Music Technology at the prestigious Queensland Conservatorium of Music. He was recently named the Univeristy's most outstanding graduate. Shortly after graduating, tyDi released his debut album, Look Closer (2009), which quickly claimed the No. 2 spot on the Australian dance charts. tyDi's production and DJ prowess quickly gained international attention and he was named Australia's No. 1 DJ for two years in a row. In 2010, tyDi won "Best Break-Through DJ" at the International Dance Music Awards (IDMA). Despite his massive success, tyDi stuck to his nature as an artist and continued to create. His aptly named second album Shooting Stars (2011) reached No. 1 on Australian, Canadian, Finnish and UK iTunes Dance charts and hit No. 4 in the U.S. On the heels of his second album's success, tyDi signed a major publishing deal with Rondor/Universal Music and later a record deal with the notable Republic Records.
Balancing his global tour schedule and making music, tyDi finds time to write and compose his music on planes, in hotel rooms and the rare quiet moments at home. As an ode to these moments of inspiration, tyDi released a beautiful non-dance oriented album called Hotel Rooms (2013)—a compilation of music he had written in hotel rooms all over the world. Refusing to be confined by genre labels or compromise himself as an artist, tyDi created the alias Wish I Was to express himself musically without any restrictions.
Despite his busy schedule, tyDi finds time to run all his own social media accounts. The humble DJ makes an effort to get on a personal level with his fans and share personal stories about his music, as well as things that he loves (like science!). He'll even play the occasional Jenga game with fans before his shows.
---
Share
---
You might also like