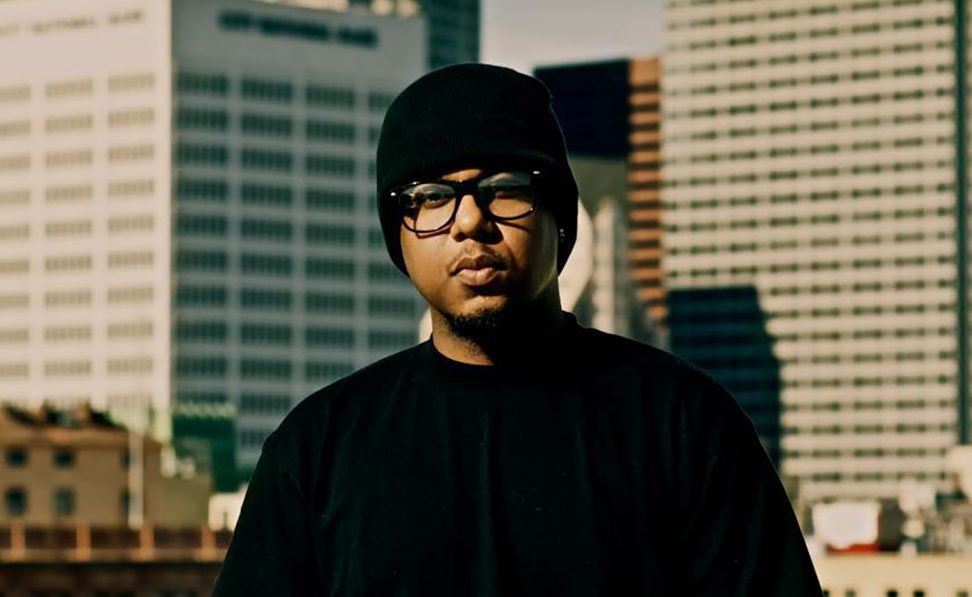 The study of astrology tells us that the constellation Taurus, represented symbolically by the stylized bull, exists as one of the oldest constellations, dating as far as the Early Bronze Age, when ancient man used it to mark the location of the sun in spring. As a native of Scottsdale, Arizona, the artist known as Taurus Scott heralds the sun, bringing new light and scorching heat to the Electronic/Hip-Hop landscape. And rest assured, his style ain't no bull.
Hard work and metal are etched in the strands of Taurus' DNA, sharing a birthday with his father who spent years toiling in Detroit's auto industry. Taurus took that inherited grit and turned to music very early, naturally favoring percussion as he began drumming in a jazz band in elementary school and DJing at young age of 12.
Not your average hip hop head, Scott's musical affinity grew to incorporate Rock and Alternative music. Metallica and Rage Against the Machine influenced him, sharpening his sound to match his own metal edge. His love of percussion and beats evolved, culminating in the genesis of what he calls "Electronic Glitch Hop."
At 18, Taurus moved to New York City, working as an in house producer for G-Unit. He bounced back to Arizona briefly before bringing his Electronic Glitch Hop to Los Angeles, where he met fabled producer Dibia$e at a Red Bull music showcase event. Impressed by his sound, Dibia$e brought him to the World Famous Low End Theory club, and after a brief initiation process, Taurus rocked the now legendary stage.
Covered in artful tattoos, with a baseball cap perpetually perched on his head at odd angles, his low key, hippie look contrasts with his sound: eerie, ethereal, and always gripping. His trips to the World Famous Low End Theory are always punctuated with bobbing heads and hands raised in the air.
As a DJ, he's spun at major clubs US and International, played along side Flying Lotus, DJ Krush, Peanut Butter Wolf, Nosaj Thing and more! Industry events such as the Beat Society (NYC), Low End Theory (Los Angeles, SF, Japan) and SXSW (Austin,Tx)
NoCanDo, founder of Hellfyre Club Records, recruited Taurus Scott to his label, stating, "I heard his music and instantly wanted to rap over his beats." Scott quickly found himself producing tracks for NoCanDo and Hellfyre Club. Hunched over "The Maschine," Scott has worked tirelessly to innovate a style and hew a distinct sound in a creative marketplace.
A year in the making, Taurus has released the apogee of his Electronic Glitch Hop and Space Aged Trappin' on his self titled debut album. Eschewing the norm of tired, overused samples, Scott has crafted a full length album overwhelmingly composed of original compositions. Much like ancient man, sooner or later when the world of music looks upon Taurus, they will surely be looking to the stars.
---
Share
---
You might also like