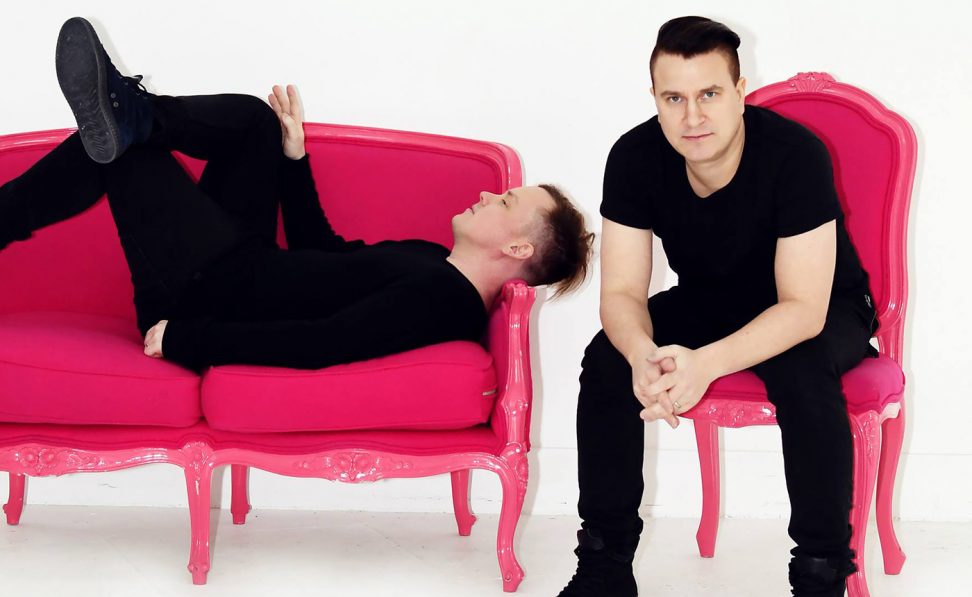 Origin: Finland
Super8 & Tab embody the power and passion of trance, proving time and time and again they're scene leaders who are taking the sound into the future. The Finnish duo helped kickstart the 'Hybrid Trance' revolution with their groundbreaking debut 'Helsinki Scorchin' in 2006. This same trailblazing spirit continues with their third studio album 'Reformation' which is set for release on Armada Music in early 2018.
Always with an eye to the future, Janne Mansnerus and Miika Eloranta remain unparalleled in creating euphoric dancefloor experiences – whether this comes via one of their high-energy DJ sets at leading events and festivals around the world, or within the four walls of their Helsinki studio.
"'Reformation' has been about keeping that forward momentum going," Janne says. "We've tried to break old habits, bringing new elements to the music and how we work in the studio. We have a new label and a lot of new people working on our team. This all creates a whole new vibe."
'Reformation' comes at a time when Super8 & Tab are still riding high on the fresh excitement of their partnership with Armada Music. It's led to an unstoppable explosion of new anthems, not the least of which was 2016's 'Mega', which trance powerhouse Armin van Buuren showcased for an entire six months prior to it to it holding #1 on Beatport for three consecutive weeks upon release, as well as racking up millions of plays on Spotify. Follow-up records 'Cosmo' and 'Quest' were also quickly snapped up for high rotation in Armin's sets.
Fittingly, the duo began 2017 with a DJ set: the mainstage of Armin's A State of Trance 800 festival in Utrecht, where they previewed several tracks from 'Reformation' to a 40,000 strong crowd, with the livestream viewed by millions more fans around the world. However, this new era of Super8 & Tab is the latest chapter of an ongoing union that stretches back more than a decade, where they long reigned as one of the signature DJ/producers on the Anjunabeats stable of artists, earning the long-running support of scene leaders Above & Beyond.
Both artist albums on Anjunabeats, 'Empire' and 'Unified', saw Janne and Miika pushing sonic boundaries, while hit singles like 'Irufushi', 'Black Is The New Yellow', 'Let Go' and 'No Frontiers' proved staples throughout the trance scene. Throughout it all, Janne and Miika have won their loyal fanbase by continuously pushing their sound forward, while staying true to their roots.
The past few years have proved productive indeed, with remixes delivered for Armin van Buuren, Andrew Rayel, Tritonal, Above & Beyond and Cosmic Gate. Their new album also sees the duo collaborating with Cosmic Gate, Tom Fall and a cast of vocal talent.
With so much evolution and change within Super8 & Tab, its hard not to feel a strong sense of anticipation, Miika reflects, "Everything feels so exciting again to me. It feels like it did back in the days when we were releasing our first tracks. It's time to take that excitement on tour and to the clubs and really see it developing into new dimensions".
---
Share
---
You might also like