Sunnery James & Ryan Marciano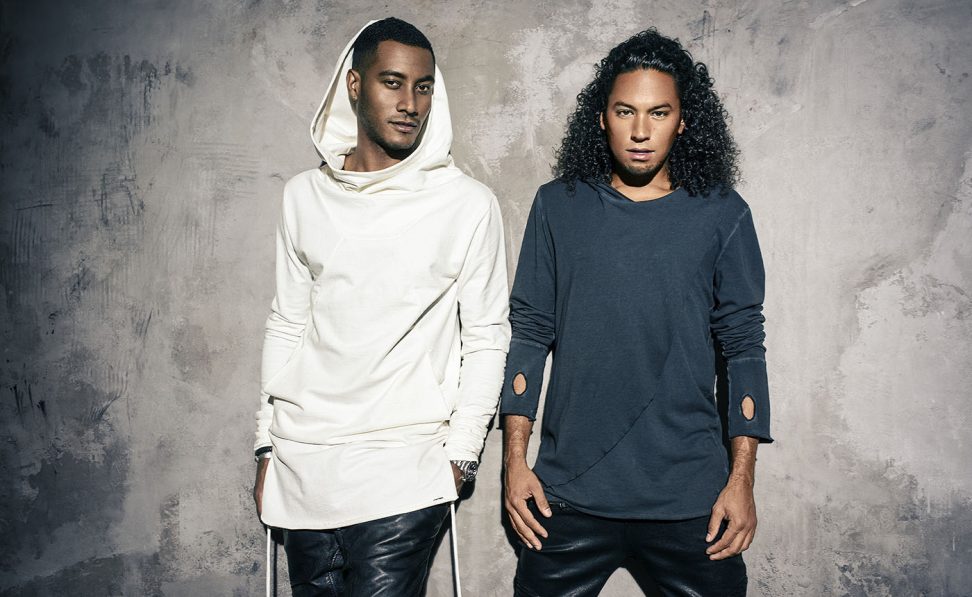 People always ask if there is something in the water in Holland that makes this tiny country churn out so many prolific and successful DJs and producers. Seems there may be some credence to this tale because we have another pair joining the ranks of the Dutch musical super elite. Welcome to the year of Sunnery James & Ryan Marciano! These two guys from Amsterdam met in 2006 in the clothing store where Sunnery worked, and were Ryan applied for an internship. While working together they noticed a lot of similar interests, and started working on some music together. From that moment on the two never stopped doing what they love most and they've created a big name for themselves since then.
Axwell [SHM] said after playing with them in Ibiza that: "If there were a Dutch version of Swedish House Mafia, it would be Sunnery James & Ryan Marciano." Impressive accolades for these relative newcomers, who were plucked from their obscure retail jobs back in 2007. It seems their funky house and tribal sound struck a chord with partygoers and, after gaining popularity in their home country, these best friends took their electric energy worldwide.
Sunnery and Ryan DJ sets are becoming the stuff of legend. With hair flopping and body rockin', there is no time to sit on the sidelines at one of their shows. They embody dance music fully, bringing the crowd to epic peaks, arms in the air and smiles all around. It's not a genre thing, it's a music thing, and Sunnery and Ryan convey that passion to the dance floor in a way very few artists can. See them one time and you will understand.
---
Share
Upcoming Event
---
You might also like