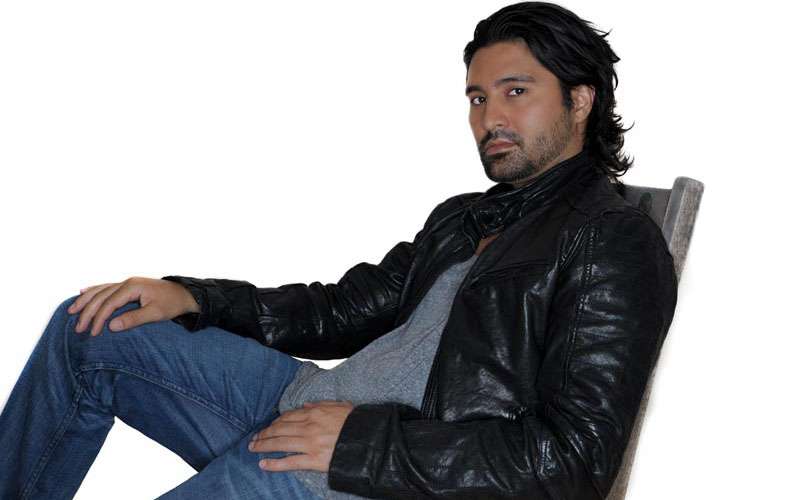 Los Angeles based DJ and producer. Co-founder and Resident of Frenzy After Hours at Avalon Hollywood. Co-owner of @DPDJStands.
//
Being a product of the suburbs of Chicago, I was heavily influenced by the music on the radio. Whether it was my parents playing oldies or my personal favorite station B96, it was the radio that provided the soundtrack to my childhood. It never dawned on me as a kid that the music I gravitated the most towards would be the music that would play a huge role in my career. That music was and still is house music. Aside from house music, music in general has always been an outlet for relaxation and inspiration. Even if I weren't a DJ I would still be a music lover.
Interview
---
Hometown: Chicago, IL / Lake Villa, IL
Current: Los Angeles, CA
Origin of Name: My parents gave it to me
Weapon of Choice: Classics, Traktor, DC++ (was back in the day), Google
Source of Power: My family, my friends, my peers, my music
What's the biggest misconception about being a DJ?
That since I'm a DJ I can play any party or event I want. It's always a family member or close friend that wants you to DJ their party. Could be their wedding, could be a 4th of July party, who knows…they always think since your a "DJ" you can do it, without any idea of what kind of music you play. Of course as you try to prepare for their party they say your a DJ, you know what to do. Then when the event happens and I do my thing they are confused that I'm not playing music they like.
What would people be surprised to find out about the profession?
That performing is the easy part. (Unless of course you are playing a family or friend's party.) It's the preparation, studio work, networking, promoting, and business side of things that is tough.
Tell me about your most memorable night out.
I have had many memorable gigs over the years, one being my first time playing out in Chicago at Cherry Red. The "L" tracks ran behind the club and the DJ booth was by a glass door so I could see when a train would pass. As the trains would go by sparks would come off the tracks and for whatever reason that made me think to myself, "Wow I'm actually DJing a club in Chicago, the home of house and getting paid…" More recently, I booked Oscar G. for my party at Avalon called Frenzy. It was for our seven-year anniversary, so I promoted it, played it, and most importantly enjoyed it as a fan. There was one moment where I looked around the room and it seemed like everyone was feeling the same vibe, just locked into a sick groove that Oscar was working. I have played many gigs with Oscar, but to finally have booked him at my own party and to see it go over really well was definitely a defining moment in my career.
Do you have any memorable moments from past EDC's or any other Insomniac party?
I would say playing Nocturnal 2012 was a great moment for me, everything from artist check-in to playing the Wide Awake Art Car was a great experience. That was actually my first Insomniac event I had been to, so I didn't really know what to expect. After my gig we stayed around to hang out and party…I couldn't believe how many people was there—it was an eye-opening experience and needless to say amazing to be part of.
How does what I do for a living affect me on a day-to-day basis?
It seems like I am always working whether it be emailing, promoting, or networking. However at the same time I love what I do so it really doesn't seem like work. One of the downsides of being a DJ is that there are a lot of late nights, so sometimes it's tough to get up and moving the next day.
What advice would you offer someone thinking about entering the Discovery Project competition?
Do you! Make a mix that shows what you like to play; or make a remix that you would play or represents your sound.
Winning Mix:
Winning Track:
---
Share
---
You might also like