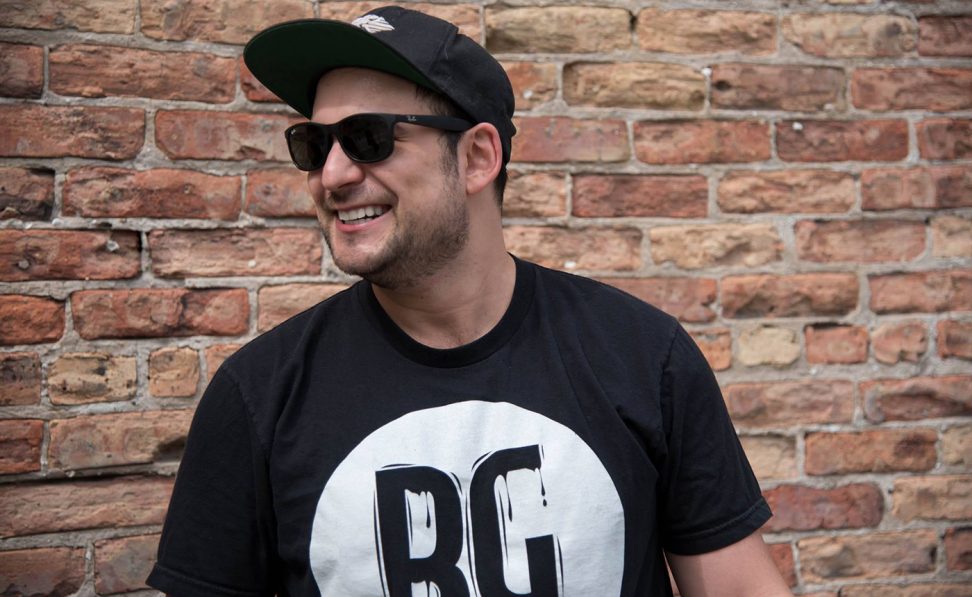 Based out of LA, Space Race, née Matt Brown, keeps his listeners hooked and eager for more with his intense production and interstellar bass. With heavy support from dance icons and tastemakers such as: Skrillex, Slushii, 4B, 12th Planet, Adventure Club, Oliver Heldens, Brillz, Cookie Monsta, and Mija, Space Race is clearly experiencing a meteoric rise. And it's clear why all this positive attention is focused so intently upon the Electric Forest 2017 Discovery Project inductee. "Mischief" released on a Buygore set off a series of heavily supported releases, "Akira," "Blast," and "Ichiban" that exhibited the producer's consistency and deft ability to craft dancefloor moving music.
Space Race is also the founder of the BASSCVLT imprint, a label focused on allowing emerging artists the visibility they need to come within reach of their goals. Blending a healthy mix of multiple genres, Space Race has built a fan base tha, like him, isn't fixated on one sound.
//
Hometown: Pasadena, CA
Currently Living: Pasadena, CA
Origin of Name: Originally, I had a partner. He was Russian, and I'm American. So, we thought "Space Race" would be a cool name.
Weapon of Choice: Memes
Source of Power: Hawaiian shirts and dad hats.
Link to Discovery Project Mix Entry:
https://soundcloud.com/cvltradio/cr001
What advice would you offer someone thinking about entering the Discovery Project competition?
Play what you love. Showcase your best music, and support your homies. Don't play the same stuff you'd expect to hear at a show—surprise your audience.
Blurb Yourself:
My love for music started at a young age. It started when I was in kindergarten, with piano lessons. Over the years, my elementary school required us to take music classes, which helped my love for music grow. As I got older, I got more into punk, ska and indie, with a hint of emo. I was in a couple of bands in high school, where I played bass. 2007 is when I realized my passion for electronic music; I went to see Steve Aoki at this bar called Boardner's in Hollywood. It was my first time listening to that type of music. I was really intrigued by this genre, and I wanted to know more about it.
In 2008, after I graduated high school, I attended my first EDC. The experience was life-changing, and I realized I wanted to start DJing. In a matter of months, I started DJing my fraternity parties throughout college and small raves in NYC. In 2013, I met my former partner, and we formed Space Race. I've loved every single minute of it. The power to make people dance and enjoy themselves is something incredible; it's a blessing. That's what made me fall in love with it, and that's why I'm doing what I do today.
Was there one particular moment in the recording or mixing process for your Discovery Project entry that made you feel like you were creating something pretty damn special?
I think the fact that my track list consisted of 99 percent Space Race and friends' tracks. It's awesome having so many friends I either know irl or url that are talented. The fact that I was able to use (what at the time were) their unreleased tunes helped to separate my mix from everyone else's—so a special shout-out to them!
Tell me about your most memorable night out as an artist or as a fan.
My most memorable night out would probably be EDC 2008. I randomly purchased a ticket three hours before the event started, because a bunch of my friends convinced me to go. At that point, I had listened to a bit of electronic music, but all I really knew about was Benny Benassi and Steve Aoki. When I got there, I just fell in love with everything: the music, the vibes, and the people. It was an amazing experience, and that was the moment I knew I wanted to be a part of the music industry.
If we pressed shuffle on your iPod while you went to the bathroom, what would you be embarrassed to come back to us listening to?
Not because I listen to it, but I probably have pretty terrible top 40 house tracks in my iTunes library. I don't really keep music on my phone, just Spotify and SoundCloud.
How would you describe your sound to a deaf person?
With the "Evolution of Dance."
What do you remember about your first DJ gig?
If we're talking in general, it was probably at some small bar in Brooklyn for one of my fraternity parties. I was playing on a shitty plastic Hercules controller with Virtual DJ back in 2008. But if we're talking about actual DJing, my first show was for this small blog that my friend had started. It was in 2009 at some small venue in Brooklyn, and my friend Skitsnygg was on the lineup with me. I forgot who else played, but I think they became big.
What's the hardest professional lesson you've learned thus far? How did it make your life easier—or more difficult?
Don't jump the gun. Patience is a virtue in this industry, and make sure you have a plan for everything you do. I learned the hard way back in the day when songs would just be dropped as they were "finished" and still sounded terrible, or pushing hard to get shows instead of focusing on the music and letting the shows come to you.
---
Share
---
You might also like