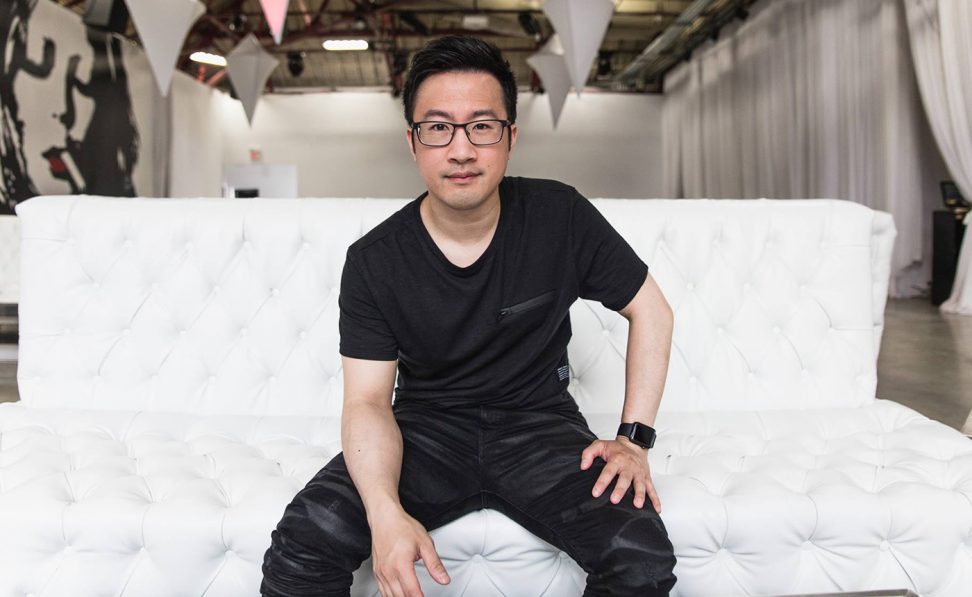 Origin: Canada
In an ever expanding global electronic music scene with new artists appearing every day, it takes nothing short of raw talent to stand out. As one of Canada's leading Trance artists, Somna holds the #65 spot in the DJTOP100 (TrancePodium 2018) making him the only Canadian within the top 100. His music can be found on the biggest trance labels in the world including Armada Music, Future Sound Of Egypt, AVA Recordings, Black Hole Recordings and Perfecto. One of few trance artists bypassing over 100,000 monthly listeners on Spotify, Somna's music regularly finds itself on the playlists of Armin Van Buuren, Above & Beyond, Markus Schulz, Ferry Corsten, Gareth Emery, Andy Moor and more.
As a performing artist, Somna fuses together traditional mixing with current technologies in a way that creates an atmosphere for fans into a journey of what trance is truly about. His experiences with prior aliases over the years has led to performances at Global Gathering, Creamfields, Coloursfest, Eden (Ibiza), The Arches (Scotland), LoveFest (USA), and shows across Canada, UK, USA, Japan, Spain, Australia and New Zealand.
Just a peek into support from the world's top trance DJs includes regular premieres on universally popular podcasts such as A State Of Trance, Group Therapy, Corsten's Countdown, Global DJ Broadcast and more. Recognition from A-list DJs includes Armin Van Buuren, Above & Beyond, Ferry Corsten, Markus Schulz, Paul Van Dyk, Gareth Emery, Andy Moor, TyDi, Lange, Cosmic Gate, Paul Oakenfold, Guiseppe Ottaviani, Heatbeat, Mark Sixma and many more. The abundance of support stands as a true testament to the quality of Somna's music.
As a prolific multi-genre producer and engineer, his track alongside Andy Moor "One Thing About You" featuring Amy Kirkpatrick, reached #1 on Beatport and stayed in the top 10 for three weeks. Adding to Somna's Beatport success, "One Thing About You" won the 2015 award for the most streamed trance track on Beatport.
2015 and 2016 also saw multiple Somna releases reach the top 10 on Beatport, with tracks featuring the likes of Jennifer Rene & Michele C. To mark Lange Recordings' 200th release, Somna was invited to team up with Johnny Yono and Monoverse. The result was "Hijackers", a triple threat labor of love which reached #3 on the Beatport charts. During these years, Somna also made two label debuts (Armada Captivating and Future Sound Of Egypt Excelsior) and joined the trance elite as he had the honor of mixing a 3 disc compilation alongside Andy Moor for AVA Recordings' 10 year anniversary. Coupled by a truly rare triple play on A State Of Trance (episode #791), 2016 was fantastic year for Somna.
His success carried over into 2017 as Somna showed no signs of slowing down. As one of the few trance artists hitting 100k+ monthly listeners on Spotify, Somna has an average monthly listener base of 140,000+ and the yearly collected data showed a staggering 13.4 million plus minutes streamed for his music on the #1 streaming platform.
2018 was a powerhouse year for Somna with a new single on Armada's Captivating label, hitting the landmark 1 million streams for his single "Look Back" on Spotify and debut appearances in Jakarta (Indonesia), Oslo (Norway), Zurich (Switzerland) and Amsterdam (Netherlands). As the label manager, A&R and co-owner of AVA Recordings, Somna continues to make strides while playing an important role within the scene.
His monthly radio show entitled "Reanimate Music" broadcasts every second Monday on Afterhours.fm, the #1 trance radio station in the world. The coming year looks nothing short of bright for Somna with forthcoming releases scheduled on Armind, Garuda music, AVA Recordings and he is delighted to share a plethora of new music with fans in 2019.
---
Share
---
You might also like