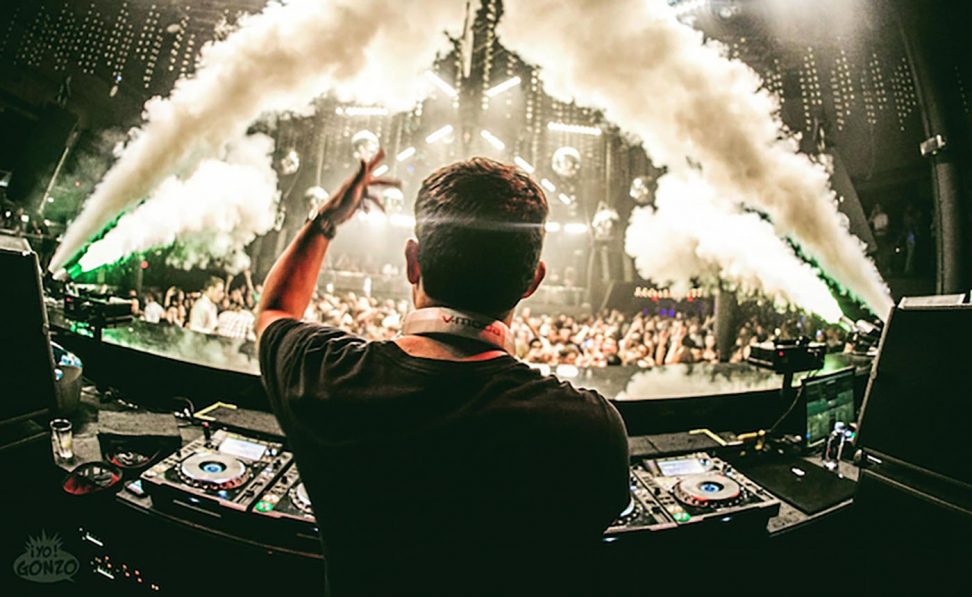 Sheni Doko is an Albanian/Macedonian producer out of the small town of Wayne, New Jersey. Growing up in a Balkan home music has always played a major role in his life. His journey began at the age of 15 where he began producing hip hop beats for rappers and poets, implementing his own Balkan style recordings of live instruments. After discovering dutch house and noticing the similarities he began to experiment with dance music, cultivating his own signature style of hard hitting Balkan infused drums & Jersey groove which results in his high energy club records that have been shaking festivals and dance floors all over. But his talent doesn't end there. In 2008 Sheni Doko started break into his local DJ scene. However being the newcomer that he was promoters didn't want to give him the time of day. Sheni Doko decided to take matters into his own hands and begin renting out old warehouses & clubs where he threw his infamous soldout 'CFL' Parties. After catching the attention of local promoters he began performing at some of the TriState's biggest venues. The most significant to name would be Sheni Doko's Pacha NYC residency where he's rocked alongside some of the biggest names in dance music such as Laidback Luke, Above & Beyond, Dyro, R3HAB, Borgore, Chuckie, Ansolo & many more. In 2015 Sheni Doko announced his first release 'Hands Up' on Laidback Lukes Ones To Watch (Mixmash) imprint which has gained heavy support from some of the greatest producers in the game. Dada Life, Tommy Trash, Michael Woods & Galantis to name a few! Hands up is one of his many releases on OTW/Mixmash. In 2016 Sheni Doko was asked by the Laidback Luke to perform at his annual Mixmash Pool Party during Miami Music Week to celebrate the success of his popular releases on Ones To Watch (Mixmash) label! With Sheni's unique productions and extremely versatile live sets, Sheni Doko will bring you a night you will never forget.
//
Hometown: Wayne, NJ
Currently Living: New Jersey
Origin of Name: Sheni is actually my middle name, which my Nana gave me, so for that reason it is pretty special. Doko was my original last name before my grandfather legally changed it. Don't ask why—that's a long story [laughs].
Weapon of Choice: Chinese food—that shit is the real life Senzu Bean, a gift from the gods. It cures depression and anxiety and all sicknesses. It gives you strength and boosts your self-esteem and sex drive—basically everything that pill from the movie Limitless did. If anyone tells you otherwise, dead them immediately. You don't need that kind of negativity in your life.
Source of Power: My creativity stems from a few things: Chinese food, sushi, my Nana and my '90s/early 2000s music.
Winning Track:
Winning Mix:
---
Share
---
You might also like