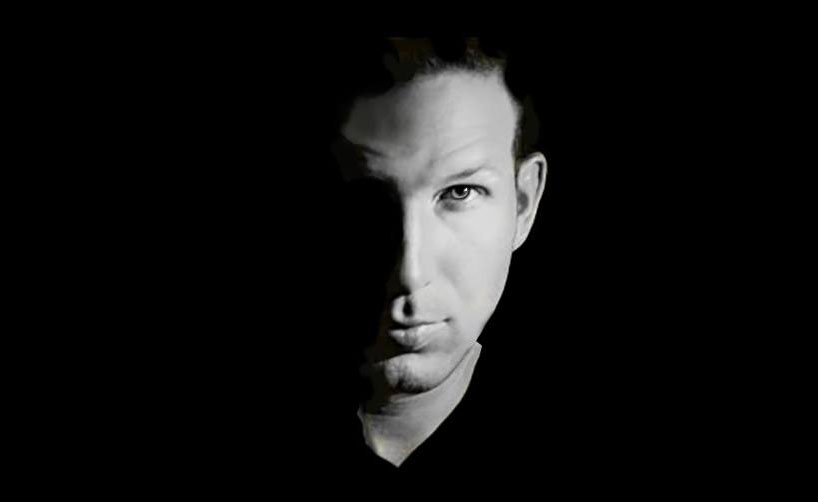 "With every DJ set I play I try to give listeners something different, give them a break from what they hear in the other main rooms around the world. Hopefully I open their ears to a deeper, more dynamic sound and provide them a chance to release"
Techno producer and record label owner, Seth Krafft, has affected audiences at venues across Europe, Asia and the US for the last 10 years. Seth now focuses on his residence in Los Angeles CA, playing with Insomniac Inception at the infamous club, Exchange LA.
Seth Krafft is a German-American who came to America at the age of ten. He has lived all over the United States, yet his sound is still undeniably German. His music draws from a darker side of house with infectious drums and dark minor key melodies that effortlessly shift into techno and then minimal. Though his early day inspirations ran from Carl Cox, Richie Hawtin to Sven Väth, today Seth has developed his very own following and sought after sound.
Seth Krafft is first and foremost a musician. His career began as an accredited percussionist, playing drums since the age of three. While countless electronic artists claim to have started out learning how to beat match with records in their basements, Seth doesn't claim that dubious distinction. Throughout the 90's he worked at a variety of studios on the east coast producing hip hop while still embracing his roots in rock n' roll. By 2004, Seth had discovered techno to be an energizing, powerful medium and so started his journey.
Krafft has headlined at countless top tier venues spanning cities worldwide yet remains true to his underground sound. In late 2013 Seth launched his record label 'Midnight Music Machine Records' based out of Berlin/ Los Angeles and hosts a monthly podcast on iTunes of the same name. With Midnight Music Machine Records, Seth is the prime curator of all music and artists including, distribution and sales. Seth also masters all music and handles artist management.
AS A PERFORMING DJ ::
Seth prides himself in only playing hand selected events that yield a mutual positive gain for both the booker and himself. Over the last several years, Los Angeles has been able to see Seth perform live at Exchange LA, where he's currently in residence with the Insomniac's four year running event; Insomniac Inception.
Inception is an event where Insomniac goes deep, booking the worlds best techno and house producers with no flashy lights or epic production gimmicks. At Inception, the focus is truly on the music. Because of Seth's solid trusted performances, professional music selection and execution he has been booked to open and close consecutively for many legendary artists. Here are a few of the highlights:
ADAM BEYER, Drumcode takeover, closing alongside September 5th 2015
JOSEPH CAPRIATI, opening & closing alongside
GREEN VELVET, closing alongside twice
CARLO LIO, closing alongside
PACO OSUNA, opening & closing alongside
JOHN DIGWEED, closing alongside
TENSNAKE, closing alongside
PAN-POT, closing alongside
Seth's live DJ setup consists of Allen&Heath Xone 92 Rotary or Xone DB4 mixers, two Allan&Heath Xone K2 units, Ableton Live 9 Suite rewired into Steinberg Cubase 8 Pro and 3 to 4 CDJ's for a truly live experience.
AS A PRODUCER ::
Seth Krafft has already put his mark on the underground dance community with his signature minimal techno sound.His releases span four labels with originals and remixes alike.
Excerpt written and published on Beatport.com by the techno label boss Ferhat Albayrak of Jeton Records, Berlin / Turkey about one of Seth's first EP's released "Everything Goes Black".
"The sixty fifth release of Jeton Records, originally based in Istanbul and with a branch in Berlin, owned and managed by Turkish Techno Player Ferhat Albayrak, welcomes Seth Krafft from LA, USA with Everything Goes EP. Jeton Records aim was always to be the home of extraordinary talent and respected artists and Seth Krafft is not an exception. Resident DJ of legendary Exchange, LA where he resides and sprays his music. Even though he is in the first steps of forming a discography, his first EP Everything Goes proves his talent and purity of his sound. The Name Track of the EP, Everything goes Black, forms a melody and its getting supported by side chain sub-lows and tails. While the main melody catches you in the first beats, the lows are so powerful that you cannot resist vibrating. Side melody enters within the middle of the track, makes the drop and flies after the third part. Carefully toned and mixed, a real eye-catcher. Ferhat Albayrak Remix is almost nothing to the with the original, beside some parallel low elements. Thetrack is melody filled, reflects trade-mark lows and traffic of Ferhat's Sound. Always powerful and bottom-heavy, but groovy. Plus One seems to be produced in a basement studio in Berlin, kicks are so powerful then you don't want to hear any frequencies above 100 Hz. Drums are groovy, perfectly balanced and are in line with the total track body and the overall traffic. Minus One is again a dark example of dub Techno, super powerful lows, conservative drums and a minimum usage of Fxs, synths and other elements might disturb the overall track breath. Seth Krafft Everything Goes EP proves how an artist in the beginning of his producing career can be so mature and so complete! Enjoy!"
On August 14th 2014, Seth Krafft's remix of Fenech Soler's platinum selling track, "The Cult Of Romance" was played on the ever popular Los Angeles radio station 89.9 KCRW marking the first official radio play by one of Seth Krafft's productions!
Seth produces with Steinberg Cubase Pro 8.0 and a wide variety if hardware and software devises. He also prides himself on producing an impressive library of original sounds and not using sound kits as most studio producers do. If you have seen one of Seth's live DJ sets, chances are two out of three tracks have been remixed and produced by Seth.
AS A LABEL OWNER ::
Midnight Music Machine Records based out of Berlin/ Los Angeles is Seth's personal pride and accomplishment. MMM Records has, consistently produced music that pushes the technical boundaries of what music could/should be. MMM Records delivers underground Techno and House music while always looking to future forward thinking musicians and producers.
MMM records is owned and operated by producer Seth Krafft and a small team comprised of hand picked Angelinos and Berliners. Together they have created striking music releases, artist management and live events. Seth Krafft is the curator and manager of all facets of the label. Seth personally directs the contracting of new artists and music, crafting the brand and overall feel for the label. MMM is also fully masters and polishes releases and artist media packages to a finish revealing a fully branded and marketable package. For MMM Records, Seth is the primary curator and mastering engineer.
MMM Records hosts a monthly podcast on iTunes featuring label artists and special guests from around the world from within the techno community. MMM also recently launched a clothing line of MMM branded T-Shirts that have been fast becoming a hot commodity.
MMM Records artist roster includes a wide variety of artists from France, England, Italy, Spain, Germany, USA, Switzerland, featuring two Grammy award nominees and one platinum selling artist with releases on vinyl and digitally.
---
Share
---
You might also like