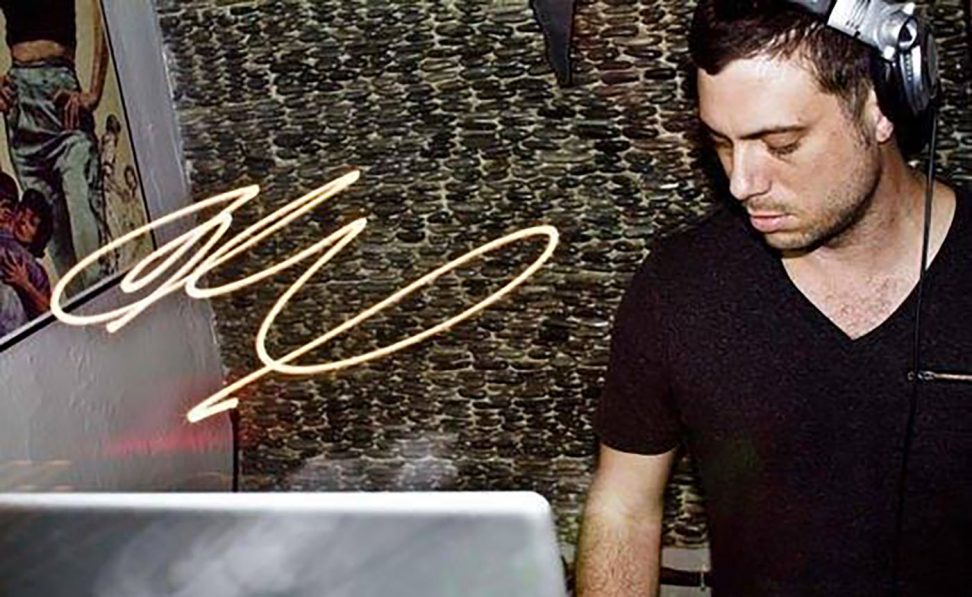 Starting at a very young age of 13 messing with a tape recorder edits of hip hop and electro and going to the skating rink, Sean knew he wanted to learn how to mix the music he was listening too, but on turntables.
Attending the historic club in Orlando called Aahz while listening to Kimball Collins & Dave Cannalte further cemented his love for the story telling characteristics of mixing electronic dance music.
He was exposed to some great music in the late 80's – early 90's Orlando scene from the likes of Sasha & John Digweed, Chemical Brothers (back then Dust Brothers, Dave Seaman, Dub Tribe, Young American Primitive. The list goes on.
In 96′ moved back to his birth town of Miami and started a residency at the NFA (No Fucking Around) parties in South Beach. Playing all sorts of sounds but mostly electro breaks, trip hop.
Soon after was recruited by Steve Lau of Kinetic records to work with the label. Was instrumental in helping develop a music scene at Dade Sokoloff's Shadow Lounge by introducing Dave Ralph from UK and Paul Oakenfold and the kinetic lineup.
Sean played opening dj spots on his Transport 1 Tour throughout NYC. In 1997 Sean transported to the UK to stay for a month and work on tracks with Dave Ralph.
Soon after in late 1999 Sean ended up moving to London for a year to live with Rui Da Silva and work with Home Nightclub in 2000-01. In that the time he was exposed to even a more defined sound via Dave Beer's Back to Basics in Leeds, to the End in London, Fabric. While in the UK he managed to travel to Ibiza, Ireland, Portugal, Amsterdam while being a sponge to such great culture inside and out of dance clubs.
Since then his resume has expanded. He has played multiple opening sets for John Digweed during WMC. He has collaborated with The New World Symphony's Pulse Event which bridges the gap between electronic music and a live orchestra to compose anethereal experience.
In 2013 he also played an opening set on main stage at EDC Festival in Orlando for John Digweed.
Currently Sean continues to grace the room of local Miami hot spots like Bardot, Electric Pickle, and Treehouse along with other one offs, along with fast growing iii points music festival in Wynwood.
2015 he was the only opening DJ on the Bedrock Record Label event during WMC at Treehouse in Miami Beach.
---
Share
---
You might also like