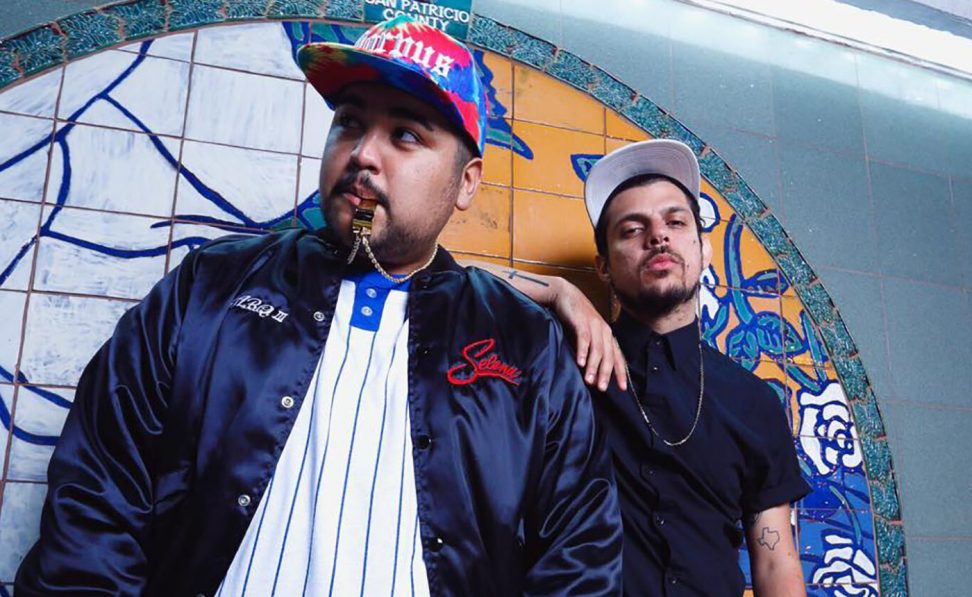 The key to success for Texas based FutureBorderTrap duo Royal Highness is that King Louie and Principe Cu's productions showcase the best of classic and modern generations of Latin musical genres in one hybrid postmodern groove.
King Louie's best known in underground dance circles as a member of the Austin, Texas based and globally renowned Peligrosa, dj and party promoters crew, while Principe Cu, a member of the Trippy Cholo and Bombón collectives, plus eldest son of A.B. Quintanilla and nephew of iconic slain Tejano vocalist Selena.
For the past half decade, the two producers/djs have achieved success independently. However when they combine as Royal Highness, the tandem's shared interest in everything from trap, electro and techno to house or cumbia, reggaeton and most importantly Houston Rap familiar "chopped and screwed" music are equally explored.
Royal Highness' sound has been cosigned by a wide list of forward thinking music influencers like Mad Decent, Dim Mak and the underground beloved Healthgoth movement. Their style is one that encompasses everything from Louie's birthplace of Madrid, via Torreón and Juárez/El Paso to Principe Cu's family's global renown and blends in the accordion laden dance rythms around bordertown BeachSide parties to which their current home areas like Corpus Christi, and the Rio Grande Valley in Texas are familiar.
On debut La Clinica Records album L o Ke Tu Quiera, these elements are combined with the skills of well established collaborators, like Beatmaster mexican legend Producer Toy Selectah, reggaeton innovator DJ Blass, prolific songwriter and urban artist Maxx Gallo and and others.
What emerges and excels here, is a tropical funk sound that's diverse and entirely appealing to young Latino audiences worldwide. "Damelo" is the lead single, featuring mexican roots reggae emcee Jah Fabio and the aforementioned DJ Blass, as Remezcla.com praised the track is a "supersized record" with "classic flair." Thumping basslines, strong trap drums, pitchshifted and razorsharp synthdriven grooves and deep low end vibrations are all explored.
King Louie notes that this album is meant to "keep professional party goers moving all night and into the morning hours." As well, he also states that his years of playing "a lot of the best known and well attended hipster, electro and reggaeton parties and festivals around the world" have inspired him, and that he expects a "high energy frenzy" from playing the album in his sets. Principe Cu remarks, "[my] family's background has allowed [me] to take a liking to all music," and that Lo Ke Tu Quiera represents "classic Latin sounds being transformed into a very uplifted and cinematic today's futuristic transcultural reality!"
---
Share
---
You might also like