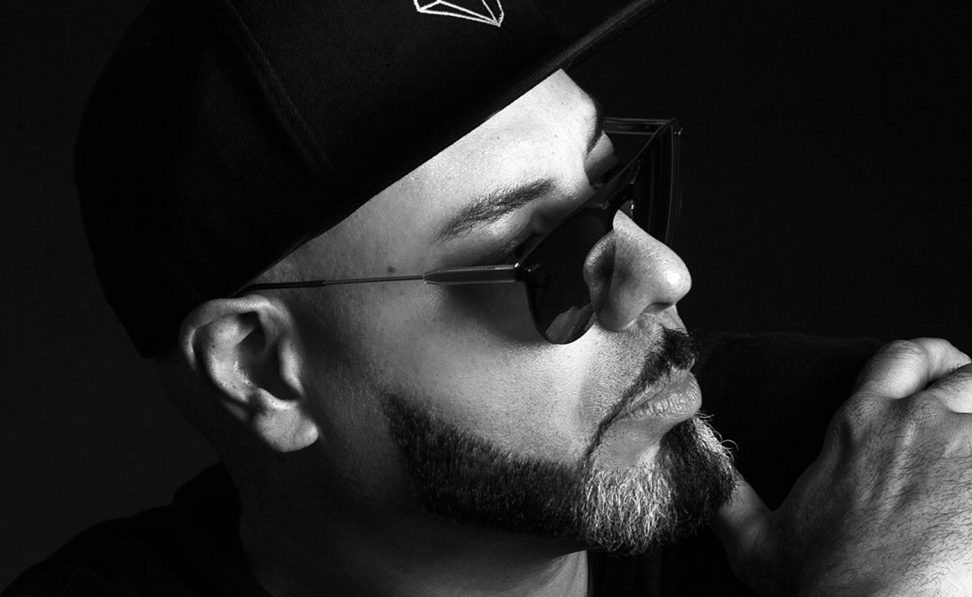 Genre: House
Origin: United States
Just one in the cast of crucial producers who made Strictly Rhythm the premiere American house label during the early '90s, Roger Sanchez grew into a prolific remixer, world-class mainstream DJ, and top global-house name by the end of the decade. Though he concentrated more on mix albums than proper studio productions under his own name, Sanchez gained much respect with club kids as well as the dancefloor intelligentsia.
Born in New York to parents of Dominican heritage, Sanchez attended Manhattan's School of Art & Design with several future hip-hop legends including Kurtis Mantronik. He was well into the graffiti and break-dancing scene during the early '80s and began DJing by the age of 13. After mixing for several years at New York hot spots like the Tunnel — even while he was studying architecture at the Pratt Institute — Sanchez finally left college in 1987 to give music a full-time shot. His club Ego Trip was soon booming (with Sanchez mixtapes selling briskly on Broadway) and he never looked back. By 1989, Gladys Pizarro from Strictly Rhythm Records had touched base to see if Sanchez was interested in production; one year later, he had recorded his first single, "Luv Dancin," as Underground Solution.
The single's tough underground grooves charged the New York house scene, then just on the cusp of a turnover from the smooth garage sound to a rougher style influenced by European trance and techno. Despite stumbling into remixing by accident — after giving a bad review to a single, he was tapped to rework it — Sanchez became more than competent at the game, and beginning in 1991 he worked on tracks for Babyface, Michael Jackson, Diana Ross, Janet Jackson, Chic, M People, Basia, Incognito, and Soul II Soul.
Later Sanchez productions — a 1994 Latin dub-house burner named "Sumba Lumba" (as Tribal Confusion), the following year's hard-hitting Strictly 4 the Underground EP (as Roger S), and that same year's "Release Yo Self" (as Transatlantic Soul) — cemented his status as one of Strictly Rhythm's greatest assets and one of the world's leading mainstream producers. Though his own One Records collapsed in 1995, Sanchez formed another label named Narcotic and signed up with the British club Hard Times to release his first full-length. The mix LP Hard Times: The Album featured the S-Man (with just two decks, a mixer, and a crate of records) proving his worth as a DJ in addition to his much-hyped studio work. He continued in the mix-LP vein, releasing volumes in two high-profile series (Mixmag Live!, United DJ's of America), and the Freeze collection Roger S. Mega Mix. In 1997, Narcotic Records released "Back" (as S-Men), the fruits of the dance super-group formed by Sanchez, Junior Sanchez, and DJ Sneak. One year later, Sanchez released S-Man Classics, a two-disc collection including his best remixes backed with his best own productions. A few mix albums followed during the next three years, but a full production album, First Contact, finally dropped in 2001.
Sanchez launched a new label in 2002 named Stealth — home to his impressive rate of mixes, as well as re-releases and new productions from himself as well as other artists. The following year, he won a Grammy in the category of Best Remixed Recording for his remix of No Doubt's "Hella Good." Release Yourself, his long-running terrestrial and online radio show, won an International Dance Music award for Best Podcast. The show celebrated a decade of broadcasts when the mix effort Release Yourself: 10th Anniversary Edition dropped in 2011, the same year that Sanchez joined with the Far East Movement for the single "2gether." The singles "Troubleman" and "My Roots" arrived in 2013 along with the mix album Release Yourself 13. ~ John Bush, Rovi
---
Share
---
You might also like