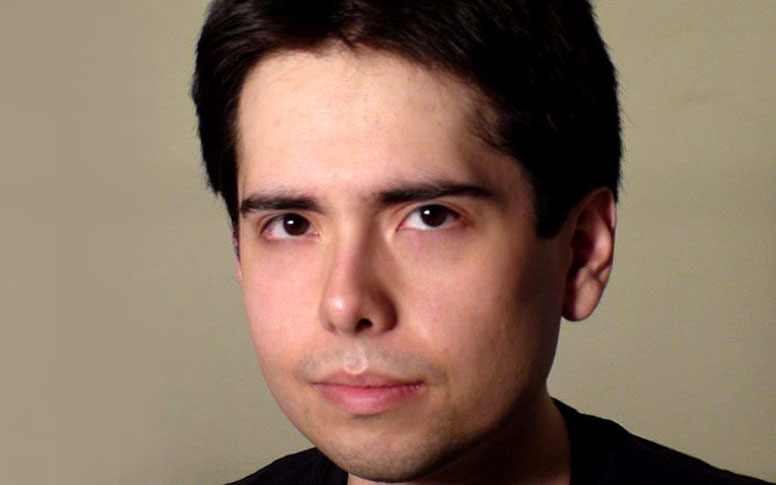 Rhythmics is a rave music producer from South Florida, USA, specializing in UK Hardcore and the faster, harder side of EDM. Part of the record collective 'FutureWorld', the world's biggest UK Hardcore label, his tracks have been played by Kutski on Radio1 and played in raves all around the world by influential artists such as Darren Styles, Gammer, Breeze and more.
//
My earliest memory is being about three-years old, listening to "Won't Back Down" by Tom Petty and the Heartbreakers in front of my dad's gigantic speaker, mesmerized. While the speaker doesn't look as big as it did when I was three-years old, my fascination and love for music hasn't even remotely changed. I grew up listening to pop music from all generations and decades. My father has an impressive CD collection, and when I wasn't playing Nintendo, I was sitting down with headphones connected to his amp system, jamming to tunes. Although I played piano for a few years, I was never classically trained in music, so I really do feel I owe my taste and musicality to those countless hours listening to my father's CD collection. My music is an aural collage of all the songs and sounds I've ever heard in my life, applied to life experiences and the emotions attached to them, then brought to life by fugue states in front of my computer screen. There is no "me" without music. Music is everything!
Interview
---
Home Town: Delray Beach, FL
Currently Living: Delray Beach, FL
Origin of Name: Awesome, I don't get many opportunities to tell this story! I've been a big Michael and Janet Jackson fan ever since I was a little kid. When it came time to come up with an alias, I had Janet's "Rhythm Nation" on my iPod. I thought the name sounded cool, but against better judgment, I googled a translation to French and thought "nation rhythmique" was the coolest thing ever. That was my alias for a few months til I realized it was way too long and convoluted, so I shortened it to just "Rhythmique," which after a few more months became "Rhythmics." Shout-outs to Janet Jackson!
Weapon of Choice: Pretty chords with overpriced green tea
Source of Power: Daydreaming
Was there one particular moment in the recording or mixing process for your Discovery Project entry that made you feel like you were creating something pretty damn special?
Just the fact that I knew I was going to be one (if not, the only) hardcore producer in the contest made me feel that what I was doing was special. Not just because of my music, but because I was becoming an ambassador to the masses for a genre that has played a tremendous role in my life for the past five years. Having people exposed to my music is incredibly exciting, but nowhere near as exciting as the idea of so many people listening to hardcore and potentially asking themselves, "What is this?! Where can I find more?!."
What's the strangest part of your job?
Honestly?
The truth would be awesome.
The concept of people taking time from their lives to actively seek out and listen to my music, to come out to my shows and ask for autographs. You'd think after eight years of playing music out to people that I'd get used to it, but I still get completely blown away. It's a weird yet amazing feeling that very few people in the world ever get to experience, and I feel incredibly blessed.
What's the biggest misconception about being a DJ?
That every DJ and producer makes a livable income when in fact it is the polar opposite! Very few of us have the blessing of living off of our passion, and I have a very sincere admiration for the ones who do this full-time, pursuing their dreams amidst lots of debt and dollar-menu meals. Support the producers and DJs you love; they're depending on you.
What is your ultimate career dream?
For the most part, I like to think my dream is pretty much the American dream…a nice apartment, a pet lobster, talented friends I can collaborate with, and being able to make and play out music for a living (and travel the world while doing so). That's what I work hard towards.
Are you impulsive with your work or do you have a sketch in mind before you start?
It can go either way to be honest! My remix work is always preconceived, as I wouldn't take any remix work if the track didn't inspire a rough sketch in my head. My originals for the most part, though, are definitely written impulsively, usually after being hit with a melody out of nowhere, or experiencing something in life and needing to express it. I remember being at work one day and suddenly being hit by a lead melody. I got so excited that I actually feigned having to use the bathroom and recorded myself singing the melody on my iPhone. Creativity is weird, man!
What's the last song you heard that made you drop what you were doing and go into the studio?
It's very important to be an active listener of music for the sake of staying current on production techniques and just plain knowing what artists around the world are making. Not just the genre(s) you make either, you gotta listen to everything! I listen and jam to so many different kinds of music just as much as I produce it! There are so many incredible artists out there that make me drop everything open up FL Studio, but the last one that comes to mind is Breakbot's last album, By Your Side. It really opened my mind on songwriting and dance music in general. Amazing music!
What's the most important piece of gear in your studio?
My MIDI keyboard. I know many artists who don't need one and just write the MIDI with the mouse, but I'm totally lost without it. Some of my best tracks were written just jamming with a piano VST on my keyboard. I feel the writing process is just way more organic when you're actively pressing keys and affecting the sound.
How important is it for you to experiment and take on the risk of failure?
Incredibly. No sane music producer gets into this not expecting to fail, and often. This is a skill that takes many years to develop, and you're going to make some really (really) bad tracks along the way. The most important thing though, is to keep finishing tracks and learn along the way. If your project sounds better than the last, you're doing it the right way.
Do you have a list of people you'd like to collaborate with in the future?
I produce music all across the spectrum so this list could go on for a long time! There are the obvious picks for me, Hudson Mohawke and Rustie. Those guys have massively inspired me from how creative and unique their productions are. You always know when you're listening to a Hudmo or Rustie tune, and that's something I strive for in my own music. Realistically though, there are several people on FutureWorld Records I'd like to collaborate with, the two most being Skeets and T2Kazuya. They are two of the best hardcore producers in the USA and they're also good friends of mine. Crazy distances separate us all though (big country!), so collaboration gets difficult. There's always online collaboration and throwing files back and forth, but I find that 90% of those projects never go anywhere. There's just something about being in the same room as the person that brings out the real magic!
If we pressed Shuffle on your iPod while you went to the bathroom, what would you be embarrassed to come back to us listening to?
Oh no! It's definitely a toss-up between Hellogoodbye and Mariah Carey…but, at least with Mariah Carey I can talk about how hot she was on the Butterfly cover.
What sound or noise do you love?
Pianos, definitely. Synth brasses à la Blade Runner is a very close second.
How would you describe your music to a deaf person?
Melodic, euphoric, energetic dance music.
What advice would you offer someone thinking about entering the Discovery Project competition?
Be different. At this point in my career, I've come to realize that you get nowhere sounding like everyone else. Success is paved by those who stray off the beaten path, discover themselves, and stay passionate and headstrong about their music. I feel the fact that I submitted a hardcore mix versus a dubstep or trap mix definitely contributed to me being selected. After all, there is nothing like this music out there! So yeah…standout—do you!
Winning Track
---
Share
---
You might also like