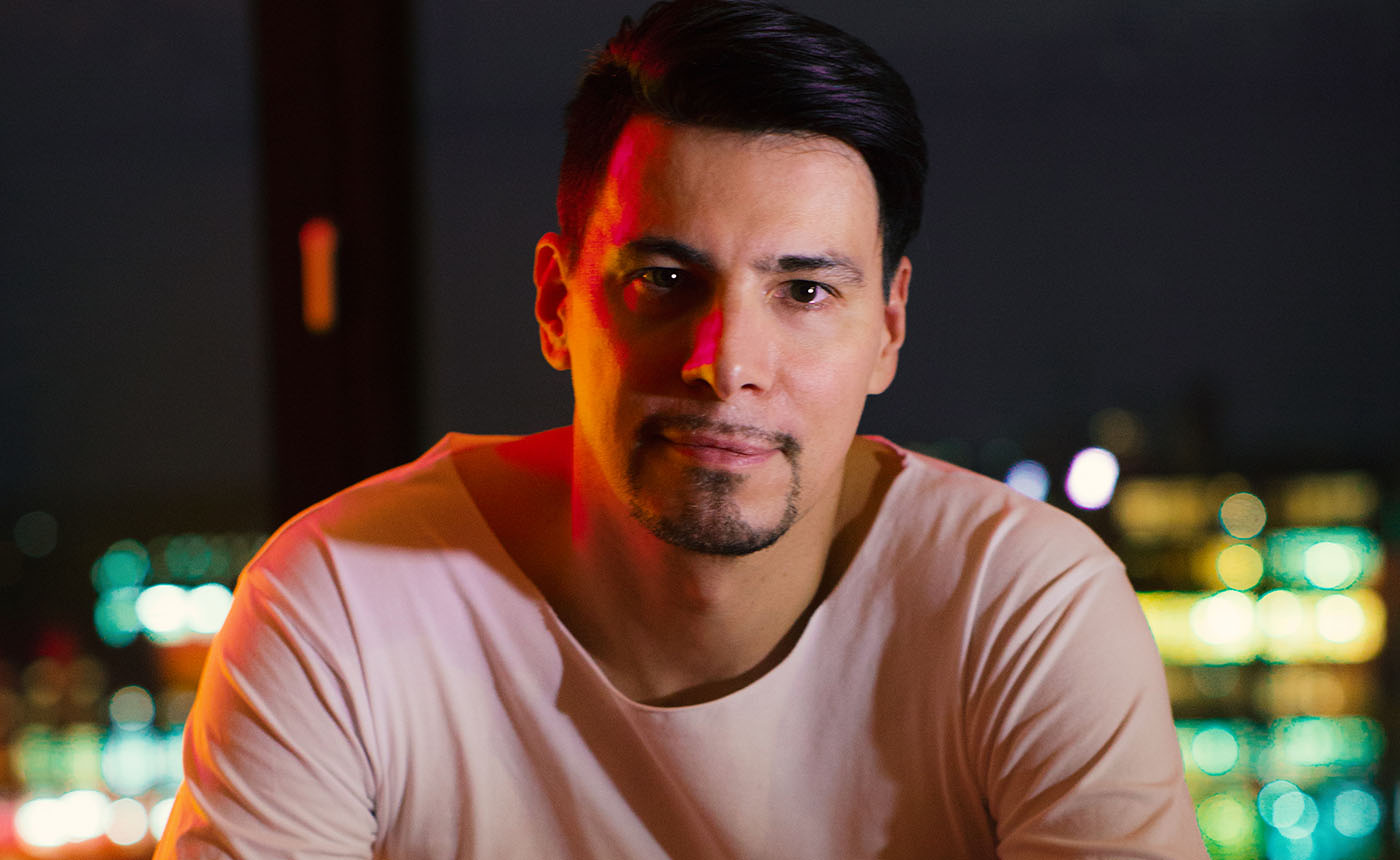 PsoGnar is a 22 year-old Producer/Singer from Fort Lauderdale, Florida. He aims to fuse New-Age Reggae with Synthetic Bass Lines to create a sound not yet explored in EDM. He's been playing guitar since age 10 and is classically trained in music theory. Although still finishing up with college at University of North Florida, he's been creating a strong musical foundation to which he can build a long lasting career making innovative and harmonically pleasing tunage. Stay tuned for more Gnar. . .
//
Just like an apple tree has no choice but to grow apples, I had no choice as a born musician to grow music. It's something that happens in my natural state and has never been forced upon me by anyone. I began playing guitar at the age of 10, had some good guidance in music theory through playing violin and singing in honors choir in middle school, self taught keyboardist. Through financial/emotional complications at home surrounding my parents' divorce at the age of 13, I became very angry and depressed for a couple years. I was confined in my room most of the time with nothing to do; little did I know at the time that this curse would turn out to be a blessing. Without a conscious effort, I developed my own understanding of music through writing original compositions. Positive music lifted me out of that rut I was in and gave me an optimistic outlook on life. My music aims to spread this optimistic outlook, in a badass bro kind of way…
Interview
---
Home Town: Fort Lauderdale, FL
Currently Living: Jacksonville, FL (UNF)
Origin Of Name: My name has a double meaning, which kind of corresponds with the two prominent sides of my alias' personality. There's the So-Gnar(ly) side, which is the rough, epic, rock & rollin', bass-droppin' madness part of my music. Then there's the second side, which corresponds to the "sonar" aka Echolocation interpretation and the deeper meaning of my music. Sonar (n.) – "A process for locating distant or invisible objects by using sound waves that are reflected back to the sender." I want my music to create an atmosphere in which you can see with your ears the atmosphere that I create, and visualize yourself in the cinematic environment that I construct.
Weapon of Choice: Native Instrument's Massive
Source of Power: Collie Buddz, Damian Marley, Led Zeppelin, Skrillex, Sub Focus, Rebelution, Krewella
Are there any dots to connect with where/how you grew up to your musical output?
I've had a very classical music upbringing, with singing praise music in church/choir, learning classical music in orchestra, I also taught myself a lot of classical pieces on guitar because of their complexity, learning a pop song with four chords didn't really give me a challenge after the age of 12. The hot music in my middle school high school was always reggae among my group of friends. Slightly Stoopid, Pepper, Sublime, and Rebelution, have all had a lasting impression. I was also awarded a "Best Guitar Solo" award in an All-State Jazz competition in my senior year of high school, it was my first year playing jazz. So I'd consider myself a very well rounded musician and my originals to date should portray a lil bit of everything if you listen close.
What do your parents think of what you are doing?
My dad has always been supportive, it's hard not to be supportive when I've stayed in school throughout this whole process and currently have a GPA in the top 10% of the Business College at University of North Florida. I also make more money DJing than I could in any other available part time job. The first thing I'm going to do when I make it is buy my dad a Maserati, even though I think he only wants a Buick…
What's the strangest part of your job?
Trying to get paid locally what I deserve without sounding like an arrogant douche bag. I manage myself, so going back and forth between my business brain and my artist brain is exhausting at times. But every job has its stresses, and the positives of this job outweigh the negatives tenfold.
What's the biggest misconception about being a DJ?
I consider myself a musician 1st, a producer 2nd, a singer 3rd, and a DJ 4th. With that being said, there are many misconceptions about being a DJ. Most people might think I do drugs all the time, but I'm actually kind of straightedge. I don't really holler at chicks at my gigs, that's too cliché, Would rather meet a chick in class, or the library, or a place where they're not just talking to me for some ulterior, attention-hungry chick motive.
Is success physical or internal?
I'm a math guy, so if you'll bear with me…most people might think of success as a distant point somewhere in the positive direction. But I believe that the slope of the line denotes the level of one's success. The equation for a straight line is "y = mx + b" so "m" represents the slope aka success in my model. It's not about where you are on the line (your life), it only matters that you, in your present state, represent an upward (progressive) movement. The greater your slope (m) is, the greater success you are presently experiencing.
Tell me about your most memorable night out.
My set at EDC Las Vegas 2013, as returning alumni of the Discover Project, has to take the cake. I played the best set of my life, on the best stage I've every played, with the best lights, and the best crowd. And I got to say what's up to Skrillex after his set with Dog Blood. I respect that guy so much, he's definitely my biggest influence in EDM and I'm not ashamed to say that in the least.
How does what you do for a living affect you on a day-to-day basis?
It's a very relaxing life currently; I live by the beach and go into town once or twice a week for a gig. I try to separate my music life from my social life. I try not to be one of those guys who blow up Facebook everyday with nonsense, but at the same time I have to create an online presence to sustain as a DJ so I try to keep it balanced.
What is your ultimate career dream?
I'd like to have a number #1 hit on Billboard top 40 that fuses pop, reggae and EDM. I'd also like to score big movies like the new Star Wars coming out, etc.
Are you impulsive with your work or do you have a sketch in mind before you start?
I usually come up with a melody and a concept in my head, then sit down with my guitar and see what chord progression compliments my melody best. Then I finish writing the lyrics before I sit down to produce anything. Since I sing in all my tracks…my process is a little different than most producers. My newest track "Full Potential" is the only track that I produced before I wrote lyrics. That only happened cause the lyrics I wrote at first weren't badass enough for the intensity of the drop I made.
What are your weaknesses?
Cuban girls, chicks from the Philippines; any exotic looking female that does squats with an IQ above 100…is that too much to ask?
How would you describe your sound to a deaf person?
By punching them in the face.
What advice would you offer someone thinking about entering the Discovery Project competition?
If you've reached the point in your music production where you're confident and content in your sound, then it behooves you to give the Discovery Project a submission. It's amazing that Insomniac gives us up-and-coming producer/DJs an opportunity like this, don't pass it up!
---
Share
---
You might also like