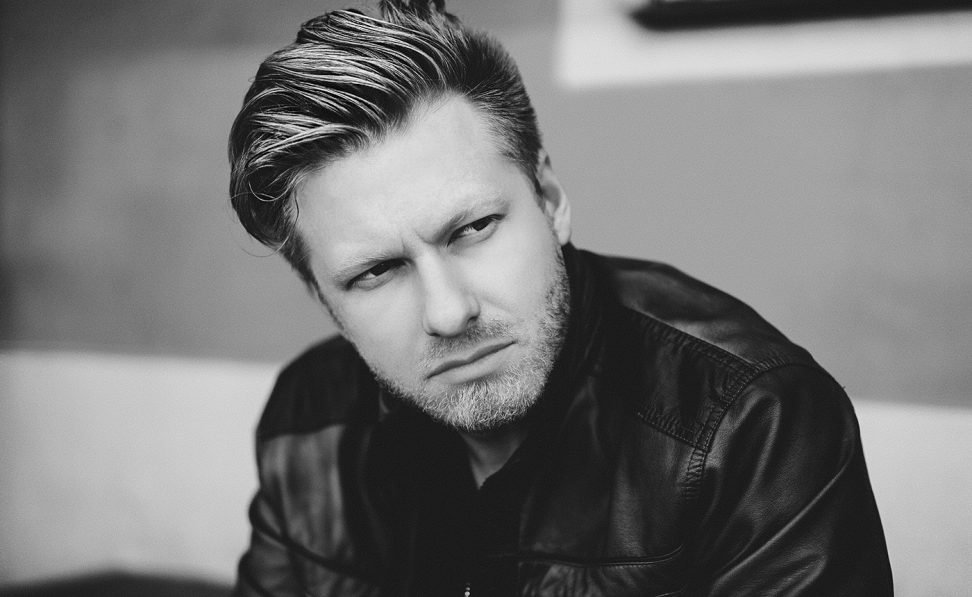 Origin: United States
Perfetto, previously known as F3tto, is a DJ/Producer that comes from the soul and passionately drives his music. From his early days of drumming at Berklee, to his music festival Fettofest, to his company No. 14 Studios, he has embarked on a musical journey unlike no other. He has overcome leaps and bounds and become an artist to watch in 2014. He has released two EP's on Beatport, shot numerous music videos, has been featured on a variety of major music blogs, and his own youtube series called "F3tto Fridays". His Drumming/Djing combination has impressed fans, and turned heads at every show he has performed at. Perfetto is extremely close with his fans, and is an artist that is clearly about the music. Follow Perfetto, and enjoy his road to success.
//
Home Town: Montgomery County, Maryland
Currently Living: Los Angeles, California
Origin Of Name: The name F3tto comes from my last name Perfetto. I was nicknamed "Lil Fetto" in high school, because my older brother was "Fetto." After high school, everyone kept calling me Fetto. When I started to produce, I couldn't think of anything else. I added the three randomly, and the name stuck!
Weapon of Choice: Drumsticks
Source of Power: Skrillex, deadmau5, Travis Barker, Tool, Yellowclaw, Steve Jobs, Eric Prydz, Zedd, The Glitch Mob, 311, Datsik, DJ Snake, Victor Niglio, Deorro, Krewella, Seven Lions, Xilent, Martin Garrix and many more.
What advice would you offer someone thinking about entering the Discovery Project competition?
Be Persistent and believe in yourself. I know it sounds corny, but if you don't keep trying you will never succeed. To keep evolving your music it takes time and a lot of hard work! Also, light some incense when you make your music, it helps relax the mind. The music-making process should be a spiritual experience, not a task. Also, it is very important to be yourself, because Insomniac wants to see something new. My last two cents: drink a lot of coffee. Seriously, it helps me focus a ton!
Was there one particular moment in the recording or mixing process for your Discovery Project entry that made you feel like you were creating something pretty damn special?
The song "Night Calls Me" was a collaboration with John Twiford. I wrote the music on the airplane, flying home for my brother's wedding. John and I wrote the song the night before I flew home to come back to LA. We were both blown away with what we created, it was simply magical!
Are there any dots to connect with where/how you grew up to your musical output?
I have been doing music my entire life, and it's been wild. I started playing drums at the age of 10, on a paper drum set from Kmart. My brother's friends eventually trashed it into pieces, and ripped it apart as a joke. After that, my father got me a drum set for Christmas! In high school I was in drum line, drum ensembles, orchestras, jazz band and in countless rock bands.
I went to Berklee College of Music in 2005 on a partial scholarship, and that's when I really started getting in electronic music. Electronic music changed my life, and it's so wild to see how advanced the technology is now. I always try to incorporate acoustic instruments live and in the studio! Acoustic instruments bring emotion and feeling into music, and that is very important!
What do your parents think of what you are doing?
They support me, but they think I am crazy! My mom thinks EDM is a genre, and my dad thinks that I am friends with Skrillex already. I told them both, I am still up and coming, but they already think I have made it. They are very supportive of me, so it's awesome!
What's the strangest part of your job? What makes you shake your head in wonderment about being a DJ and producer?
The hours are crazy in the life of music. You are up all night, and then sleep in the day, and then sometimes you're busy and sometimes you're not. Also, you are under a lot of pressure to always perform at the highest level and make the hottest sounding tracks ever no matter what! It's part of the lifestyle, we are all gypsies!
What's the biggest misconception about being a DJ? Or, what would people be surprised to find out about the profession?
It's not as easy as it looks. Being a DJ requires a lot of thinking on your feet.
Tell me about your most memorable night out as an artist or as a fan.
My most memorable night out as a fan was seeing Tool in 2001. Their music touches me with their crazy time signatures and intricate drum parts. Watching their live show was an amazing experience.
Do you have any memorable moments from past EDC's or any other Insomniac party?
EDC Las Vegas 2014 was my first EDC, and I got to perform on the Art Car there. I was blown away, I had never been to an Insomniac show before, and it was very wild! Honestly, it's amazing how Insomniac puts together their shows. I used to throw festivals in Maryland, and your shows are on a next level. There is a lot of time and energy spent into making each show happen, and it takes years of planning. Good work, Insomniac!
How does what you do for a living affect you on a day-today basis? How, if at all, does it affect your friends and family?
People think I am crazy. Maybe I am crazy. I try to go to the gym a lot because being a producer requires sitting down. My schedule is wild, but I love it. I love being spontaneous, traveling and meeting new people. My relationship with friends and family does suffer a little because I am so involved with this F3tto project. I want to see my family soon, it's been a while.
What is your ultimate career dream?
My ultimate career dream is to have a couple of Grammy's, tour the world and impact the music industry.
Are you impulsive with your work or do you have a sketch in mind before you start?
It is different every time I make a track. Sometimes I work on old ideas, or sometimes I start new ones. The most important thing is that you enjoy what you do and stay positive. Sometimes I get stuck on an idea or song and I cannot finish it. Producing is fun, but it can be challenging because you always have to be raising the bar. Getting feedback on your music is important because realistically 10% of your music is good.
I used to get mad when blogs didn't feature my music or when I received constructive criticism. It's very important to always stay positive. It is very easy to talk trash and become negative in this industry. Those who stay positive and lift others up become successful. It's all about energy as well, put off good vibes and it will show in your music.
How, if at all, does listening to music figure into your creative process? What's the last song you heard that made you drop what you were doing and go into the studio?
Listening to music is vital to your growth as an artist. Most people listen to their own music too much! When I saw Travis Barker back in 1999 playing "Adams Song," it changed my life! Watching Blink-182 play this song at their show was so crazy to me back when I was 11 years old.
What's the most important piece of gear in your studio and why?
My Dangerous D-Box. It gives you the cleanest sound, monitoring and A/D conversion. I was an audio engineer before I was a producer and having clean monitoring is so important!
How important is it for you to experiment and take on the risk of failure?
Failing is part of the equation for success because it comes from multiple failures. A lot of people see the successful traits of someone's career but don't understand what it took to get them there. Taking risks with your music is important too. Have your sound but don't limit yourself to just one style!
Do you have a list of people you'd like to collaborate with in the future?
I collaborate with a lot of people, I think Ariana Grande is on my list. I need to collaborate with more producers; I think this will help me a lot, it's next on my list! Some producers I would like to collaborate with are Martin Garrix, Deorro, deadmau5, Skrillex and The Glitch Mob!
If we pressed Shuffle on your iPod while you went to the bathroom, what would you be embarrassed to come back to us listening to?
I met Good Charlotte back in 2002 at a CD signing and I have been a fan since. You guys would probably be listening to Lifestyles of the Rich and the Famous!
What sound or noise do you love?
I love the sound of silence. I know this sounds weird, but when you make music all day, the sound of no noise at all is just so beautiful and relaxing.
What should everyone just shut the fuck up about?
Molly. Enough said.
What gets you excited when you think about the future of electronic music and club culture?
Technology and the ability to have a virtual reality. Our experiences at the club and at shows are going to be insane in 50 years! I will be DJing even though I will be around 80 years old. Pretty soon the virtual experience and light shows are going to progress, and the internet is going to be connected somehow.
When you look at electronic music and the surrounding culture, what worries you about the future, what do you wish would change or that you could change?
A lot of young producers are not learning to play an actual instrument! Learning to play an instrument is so important on your musical journey.
What are your weaknesses?
I can be very impatient and overly aggressive.
Do you have a secret passion?
I love to act and be on camera.
How would you describe your sound to a deaf person?
Let's try it and see what happens. I think they would be doing the two step.
Is success physical or internal? What does it mean to you?
Success is both physical and internal. I think we achieve what we want in life, but our actions are what get us there. Success is like sex, it's both mental and physical. Good sex comes from both the brain and the heart and our physical bodies.
What do you remember about your first DJ gig?
I just remember being nervous as I was spinning on vinyl. I had no idea what I was doing and was kind of playing random records. I think people were dancing even though I was trying to scratch and was horrible. Man, I had a crate full of vinyl too. Epic fail!
What's the hardest professional lesson you've learned thus far? How did it make your life easier—or more difficult?
In 2007, I threw a music festival called Fettofest. It was in its fourth year, and I had Bud Light as a sponsor, along with other big companies. I threw the concert, but the turnout was horrible. I lost around $80,000 at 20 years old. I had to work over the next three years to pay off the debt of loans, and to the companies. Was a good experience, but it definitely messed up my life. It taught me a lot about expectations, goals and finance!
Do you have a favorite all-time mixed CD or series?
One of my favorite albums is Tool's Lateralus.
Have something you'd like to get off your chest that we did ask you about? Go for it, shoot for the hip…
I have struggled a lot during my 20s and now that I am 27, I am starting to gain traction. It has taken me years to get to where I am. I am so grateful for this opportunity, it's amazing. Don't ever let anyone tell you can't do something. To do the impossible one must apply themselves and focus their energy on what is in presented in front of them. Let the music guide you.
---
Share
---
You might also like