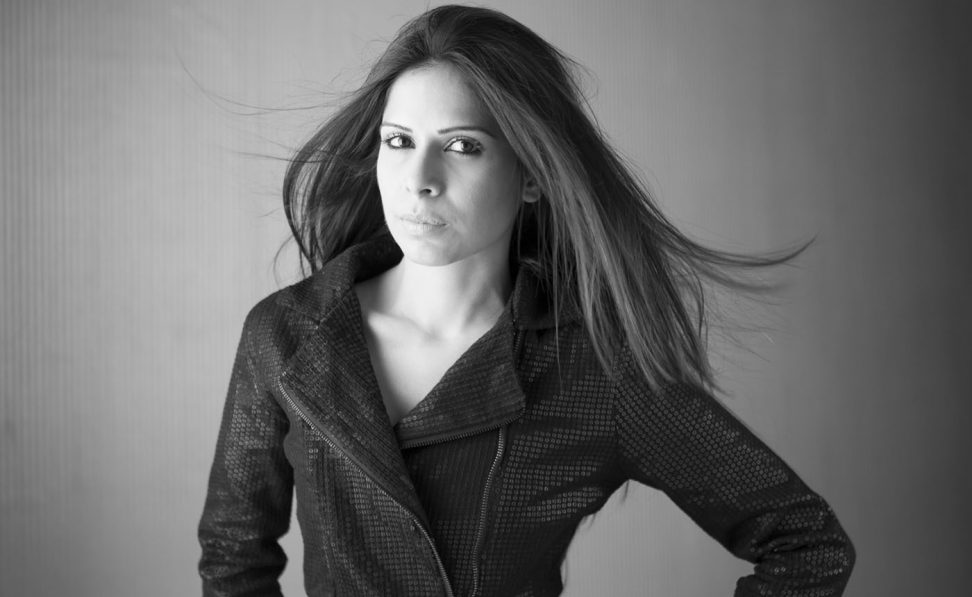 In every sphere of life and in every corner of the planet, there are people who have dared to push boundaries, just by believing in something new. Pearl happens to be one of those chosen few. 

Her career started off when she was exposed to the vast European clubbing scene back in the 90s. Her eagerness to see her home country develop just as healthy a scene inspired her to take this music to newer heights in India. Her eagerness also, to express herself with the sounds that she had fallen in love with, was her driving force back then and still remains so. Little did she know that when she brought that culture back home with her, she would go on to become one of the pioneers of the electronic music scene in India. 

Pearl carved an unusual career trajectory for herself becoming a dj and promoter simultaneously, knowing fully well that the conventional path of a dj or producer solely, would not be enough to achieve her dream. She booked her first artists from Europe for Indian shores back in 2001. Pearl began setting processes into place for every aspect of booking artists for this territory – whether it be artist contracts, artwork, remittances, licenses or promotions. There were simply no precedents to follow for any of it in India and she knew she had to build everything from scratch, learning along the way and bringing in organisation into the whole process as a result. Her company Submerge was founded almost accidentally, when two friends decided to share her vision and their enthusiasm for dance music with everyone they knew. Today, Submerge is India's premiere electronic music outfit, which serves as a platform for DJs in the country and is also responsible for bringing down some of the world's finest talents since 2003. Submerge has hosted innumerable tours through it's existence, maintained one of the strongest online forums for this music in India, and continually upped the bar for their ever increasing community of clubbers and loyal members.

Pearl has spearheaded many projects as co-founder and director of Submerge. The Submerge Annual Project in Goa, which consists of week long beach parties to celebrate a year full of dance events; formed the blue print of a few festivals that now dot the country. The Legends Tour, brought forerunners of electronic music like Dave Seaman down to India for the very first time. Steel, is a night Pearl started with a view to support and nurture the best women DJs in her country.
As a dj, it's hard to define the journey that Pearl takes you through when she's in control of the dance floor. She cannot be confined to a genre or slotted under a label. Her graceful command over her technique, coupled with her limitless libraries of sounds, puts her amongst the finest in the world. Pearl has had a relentless tour calendar since the day she began and has also held down many residencies through her career. Pearl has been the supporting act for countless tours in India, the likes of which include Nick Warren, Above and Beyond and John Digweed.

In 2008 the colossal dance music label, Defected, released the first of its kind, Submerge in the House, compilation in India with Pearl and Copyright. This was quickly followed by a global release of Defected Goa '09, for which she shared the honors with none other than Simon Dunmore and the mighty ATFC.
Pearl went on to release a compilation on JOOF Recordings that was met with much acclaim. She was then invited to share a set to celebrate ten years of John 00 Fleming's radio show GTG, among guests like Trifonic, Liquid Soul and Airwave.

Pearl was the first ever DJ to be invited from India to play at the Ministry of Sound in London – one among five djs from five continents for a Defected Records event in 2008. This was quickly followed by a set at the legendary Pacha in Ibiza. She has had sold out tours in cities as far and diverse as Tokyo, Paris, Dubai and Strasbourg. While she remains one of the best electronic music exports India has, she made a conscious decision to instead focus on her original vision and tirelessly grow the scene in India alongside her contemporaries and other promoters. The industry in India is now a burgeoning one and has international focus on it. She can finally take stock of her contribution to it's journey and explore new frontiers – whether as a musician or a dj.
---
Share
---
You might also like