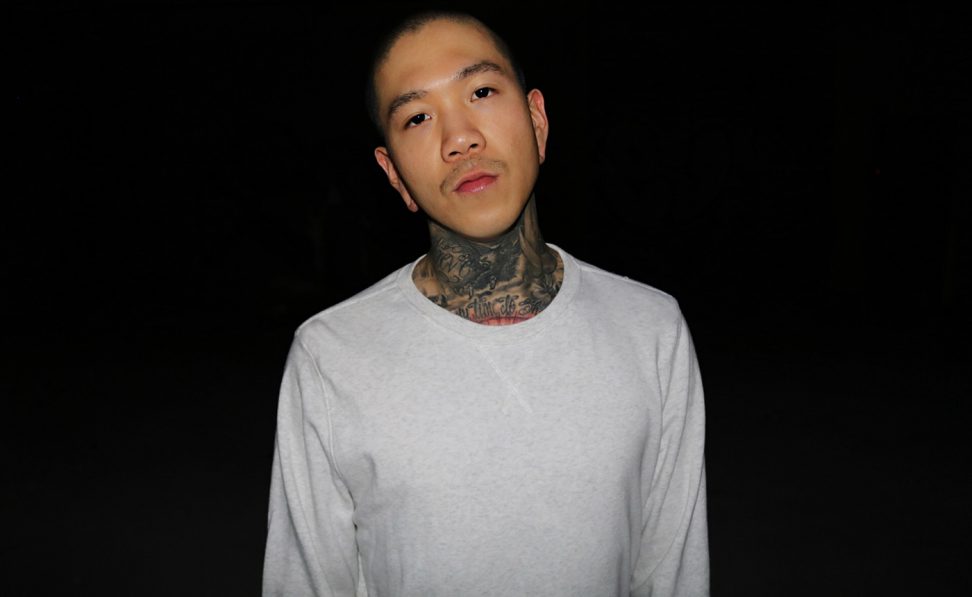 Origin: United States
NuKid is a young and exceptionally talented G-House producer known well throughout the US. NuKid has gained support by the likes of massive producers such as Tchami, Malaa, Laidback Luke, Tommy Trash, Destructo and many more. NuKid has been heard on a global scale with his remix of "Wild Things" by Alessia Cara, a track that made it on radio stations across the world. Ever since gaining the attention of powerhouse record labels such as Universal and Def Jam Recordings, NuKid's stock has risen. Since then, he has been crowned the winner of Insomniac's Discovery Project, propelling him onto stages at some of the world's most famous festivals. Lookout for more grimy g-house bangers to drop throughout the rest of the year.
//
This is likely not the first time you've heard of NuKid, and it surely won't be the last. The L.A.-based producer borrows a huge amount of inspiration from the hip-hop jams of his youth and injects it into his own dirty G-house beats. He's already amassed big support from the likes of David Guetta, Malaa and Oliver Heldens. //
Hometown: Los Angeles
Currently Living: Los Angeles
Origin of Name: When someone new steps into the game and their shit sounds hard as fuck, everyone wants to know who that person is. Well, that's me; I'm the new kid on the block.
Weapon of Choice: Hennessy
Source of Power: God
What advice would you offer someone thinking about entering the Discovery Project competition?
Stay original. Shit, if I can do it, trust me: You can, too.
Blurb Yourself:
Music has always been a part of my life from a very young age, and today it remains a very powerful and natural way for me to connect with people. It moves me and educates me, and it made me the person I am today. When I listen to music, I fear no danger; I am invulnerable. For some reason, if I don't have music, I just can't focus on anything. Music is my escape from all the real-life bullshit.
Was there one particular moment in the recording or mixing process for your Discovery Project entry that made you feel like you were creating something pretty damn special?
As I was recording my mix for Discovery Project, I made it a point to create a collection that was completely my own work; I wanted to play a whole set of my own tracks. Being able to look at the way I combined all of my music into one mix made me realize this shit is poppin'!
Are there any dots to connect between where/how you grew up and your musical output—from people freestyling on the street corner to a grand piano forced down your throat by your mom?
I grew up as a '90s baby; rap and hip-hop have always been, and still are, my music genre since I was a kid. I also used to play guitar in a hardcore metal band, which allowed me to fuse both styles into my own style of music.
Tell us about your most memorable night out—as an artist, or as a fan.
EDC 2007, Los Angeles Coliseum.
If we pressed shuffle on your iPod while you went to the bathroom, what would you be embarrassed to come back to us listening to?
That question doesn't apply to me; I only put on gangster shit.
What sound or noise do you love?
Pops of champagne.
What should everyone just shut the fuck up about?
Social media—nobody cares what the fuck you did, unless you went to a NuKid show.
What gets you excited when you think about the future of electronic music and club culture?
Everything is morphing now. There'll be different producers taking it their own way of splicing in influences from another sound. It's always impressive when producers are trying to be unique.
How would you describe your sound to a deaf person?
Honestly, his/her ears would probably fall off.
What do you remember about your first DJ gig?
Washington and 15th: Me and the crew rolled up to this huge lot, and I had to bring my own equipment to play a set. We ended up in the middle of the hood. Surely, right after my set, there were gunshots and helicopters, and we ended up back at our car with a broken window and a stolen purse. Nonetheless, me and the crew were so hyped that the rest of the world didn't matter. I'll remember this night till the day I die.
What's the hardest professional lesson you've learned thus far? How did it make your life easier—or more difficult?
I try not to base what I make on what others do or what is popular. I just do me and trust my own taste; I feel like this is what makes me have my own sound. People can suggest things to me and help me get where I want to go, but at the end of the day, I choose my own destiny; I make the final decision. Nobody gave me a head start in this game. I had to earn and fight for what I have right now, and I wouldn't have it any other way. Ya feel me?
Winning Track:
Winning Mix:
---
Share
---
You might also like