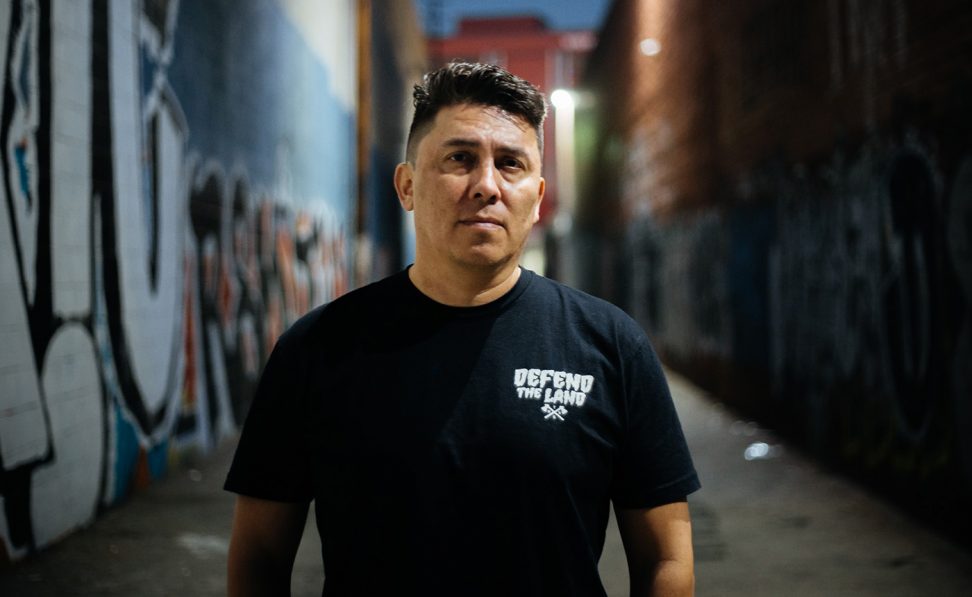 Genre: Drum & Bass
Origin: United States
With his flawless technique and signature style on stage, DJ Nightstalker is a name that has become synonymous with dancefloor mayhem and West Coast junglism. Having earned his stripes in the underground drum and bass scene of Los Angeles, DJ Nightstalker's role as a writer and editor for legendary outlets like Bassrush, Insomniac, URB, XLR8R, ATM, and Kmag continues to earn him immeasurable recognition and respect worldwide.
Hailed by the L.A. Weekly as a "tastemaker and influencer," DJ Nightstalker originally paid his dues in the Los Angeles rave scene performing at legendary L.A. underground venues like the Masterdome, Shaolin Temple and Stillwater Hotel. Even more important during these early years was the creation of his infamous Thursday night rinse-out Primordial on the now-defunct vibeflow.com. While it was definitely a space for local talent to represent, most heads tuned in to catch sets from the all-start cast of VIP players who would often drop by unannounced. Heavy-hitters like Pendulum, Photek, Panacea, DJ Rap, and even non-d&b artists like John Tejada, Ron D. Core and Omar Santana would regularly roll through and flex their skills for the internet massive.
It wasn't long until DJ Nightstalker found his own skills as a DJ in high demand, unleashing his infectious energy and signature blend of high intensity drum & bass on dancefloors as varied as the infamous Desert Sound Coalition parties in the Mojave Desert on through to Club Yellow in Tokyo, Japan. Having since headlined countless club nights and rocked crowds alongside the likes of old-school legends and new-school superstars alike, DJ Nightstalker's reputation for pushing audiences to the breaking point and transforming an average night out into a high-energy, mind-bending journey is the stuff of legend.
Fast-forward to 2021 and the USC professor by day and Bassrush resident by night is at the top of his game. Whether he's crushing it at local club nights like Los Angeles' own Respect or hammering it home on festival stages like Project Z, EDC Las Vegas, EDC Mexico, Escape: Psycho Circus, Nocturnal Wonderland and Countdown NYE, there's no denying that DJ Nightstalker is the one promoters turn to when they want to bring the pain and have crowds bouncing off the walls and begging for more.
Part entertainer, scholar and shaman, the only way to truly understand the power DJ Nightstalker wields is to experience him live with a crowd of heaving bodies at your side.
Consider yourself warned…
---
Share
---
You might also like