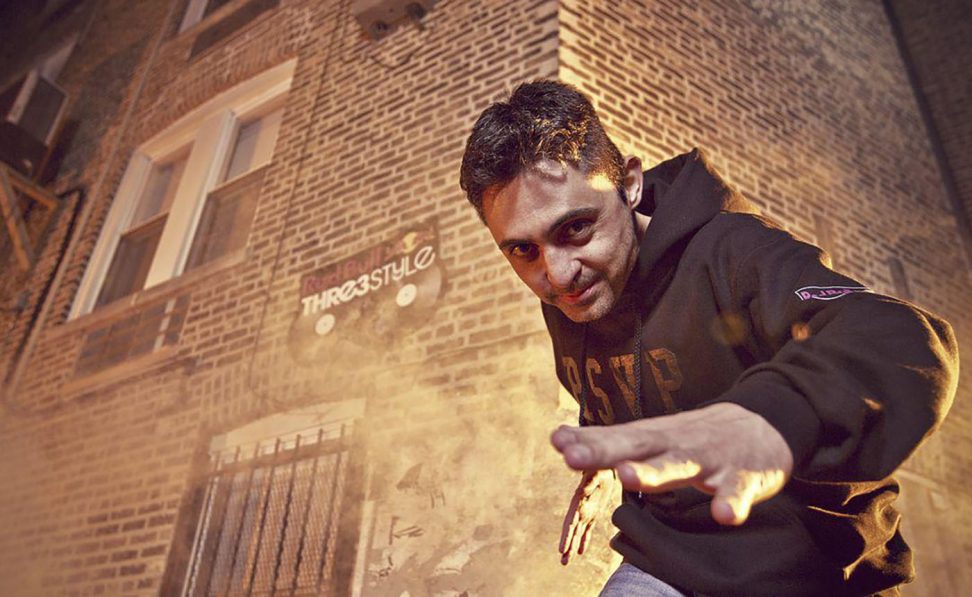 An active member of the Red Bull Thre3style crew, DJ Nedu Lopes is now one of the judges of the competition. When battling, he won the Brazilian championship for 3 times (2010 / 2011 / 2012), runner-up world in 2010, 3rd place in 2011 and runner-up in the 2012.
Experienced in national and international settings, Nedu has toured over 15 countries, playing in England, Germany, Austria, Czech Republic, Hungary, Slovakia, Italy, Thailand, China, France, Canada, USA, Peru and Switzerland. In these opportunities he played in some major venues as Roxy (Prague, CZ), Kultiplex (Budapest, Hungary), True Color (Shenzhen, China), O2 (Shanghai, China), Bar Rumba (London, UK) at the b.day night of the legendary "The Movement", Turnmills (London, UK) the best club of the year 2007, Stereo Live (Houston, USA), The Public (Baku, Azerbaijan), and on the Freestyle Festival (Zurich, Switzerland).
With over 20 years of career, he is know as one of the most prominent and versatile DJs in Brazil, playing from house to techno, from rap to Miami bass, from 2 step garage to new school breaks. Currently, he is dedicating his researches and talent playing rap, trap, breaks, electro and house, adding to the frequent invitations to play a special old school sets.
Living in São Paulo since 2010, Nedu has played in most of the main dance floors and festivals in Brasil, such as Sónar sp, Creamfields, X-games, Xxxperience, Eletronika, Circuito, Ceara Music Festival, BPM and Ipanema Music Festival.
Currently he is the official DJ of the Jambox, a monthly event that started in September 2014 and brought for the first time to Brazil DJs Jazzy Jeff (USA), Angelo (UK) and Hedspin (Canada).
Indoors he has a impressive trail, having played at lov.E (sp), the week (sp), exxex (sp), mary pop (sp), k-club (sp), dorothy parker (sp), joy club (sp), club gloria (sp), a loca (sp), vegas (sp), clash (sp), secreto (sp), d-edge (sp), lab club (sp), mono club (sp), lions (sp), trackers (sp), superloft (sp), skol beats factory (sp), grill (sp), free beats (sp), audio club (sp), kraft (campinas), club 88 (campinas) techtronic (bsb), laboratorio (bsb), mistura fina (bsb), makossa (bsb) 5uinto (bsb), tuntz (pa), e.M. Festival (são luís), james (curitiba), dama de ferro (rj), fosfobox (rj), cave (rj), the put (natal), privilege (juiz de fora), deputamadre (bh) and many others.
---
Share
---
You might also like